Description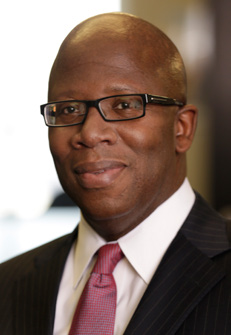 Financing the Call

Rev. Dr. Perry Hopper
Associate Executive Director
MMBB
Rev. Dr. Perry J. Hopper serves as the associate executive director of MMBB. He joined MMBB's staff in 1987 and is responsible for coordinating special programs that support MMBB's mission. Perry works in various capacities to best serve existing members, to reach prospective members, and to maintain solid relationships between MMBB and its affiliates.

The main objective of this workshop is to help clergy and aspiring clergy who will seek ordination understand the financial implications of making a commitment to a call to ministry. That is, whether deciding on an educational journey through seminary or exploring ordination to prepare for a call to parish or institutional/denominational ministry, such decisions carry financial implications. This workshop will give basic primers from managing debt and clergy taxes to understanding clergy compensation components and the importance of preparing for retirement.

___________________________________________

About Thriving Thursdays:
"Thriving Thursdays" events were created as a part of the Lilly Endowment Inc., grant supporting efficacy in ministry through mentoring at NYTS. The objective of "Thriving Thursdays" is to create a space for resource development for members of the NYTS community- alumni/ae and students – who may or may not be participating as a mentor or mentee in the overall Mentoring Program being supported by the grant. These will be public forums to which students, alumni/ae, members of partner churches, and members of the general public are invited. One or more notable speakers will be featured at each event, who will address aspects of thriving in ministry that are relevant to urban contexts. The themes and topics were drawn from the results of the focus groups canvassed during the planning stage of the grant of this project, and will continue as new topics emerge from the research. Please visit www.nyts.edu/thrivingthursdays for additional information.

Organizer of NYTS Thriving Thursdays - November 2019
Visions Statement:
We are a diverse and inclusive community of learners providing resources, tools and strategies for effective leadership, preparing humans to engage in prophetic and transformative ministry and promoting love and respect for creator and creation.
Values Statement
To porvide a relevant and and rigorous theological education that is accessible, inclusive and transformative.
Learning Outcomes
Graduates of NYTS from all programs will be able to demonstrate competence in biblical and theological reflection that is faithful to one's own tradition, dynamic in its articulation, and relevant to contemporary intercultural and multifaith contexts
the ability to identify, design, and put into practice diverse and inclusive models of ministry to achieve personal, ecclesial and social transformation and reconciliation
the ability to engage in critical reflection that fosters spiritual formation and renewal of individuals, faith-based communities, cities and the world.