Description
Plot Twists and Purpose: Pastor, Ministry and Lay Leaders as Authors and the Path to Publishing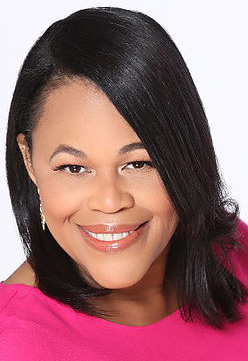 Ms. Norma Jarrett
Motivational Speaker and Author
Sunday Brunch, Salt and Sky, and others

Norma L. Jarrett, J.D. is the award-winning author of several Penguin Randomhouse titles and other works. Her books have been featured in USA Today, Essence, Ebony, Publisher's Weekly and other media. She has served as a panelist and/or featured speaker for several prominent festivals and conferences and has received a Certificate of Congressional Recognition for her literary work. Ms. Jarrett is a graduate of North Carolina A & T State University and Thurgood Marshall School of Law. She is a member of Alpha Kappa Alpha Sorority, Inc and a founding member of The Anointed Authors on Tour.
Norma Jarrett's workshop will discuss practical tools and principles for spirit led writing and publishing, as well as the ministry of the Christian writer in traditional and non-traditional markets. Please let me know if you need anything else.
___________________________________________

About Thriving Thursdays:
"Thriving Thursdays" events were created as a part of the Lilly Endowment Inc., grant supporting efficacy in ministry through mentoring at NYTS. The objective of "Thriving Thursdays" is to create a space for resource development for members of the NYTS community- alumni/ae and students – who may or may not be participating as a mentor or mentee in the overall Mentoring Program being supported by the grant. These will be public forums to which students, alumni/ae, members of partner churches, and members of the general public are invited. One or more notable speakers will be featured at each event, who will address aspects of thriving in ministry that are relevant to urban contexts. The themes and topics were drawn from the results of the focus groups canvassed during the planning stage of the grant of this project, and will continue as new topics emerge from the research.