Description
DO OVER
Join us at A/D/O for a thought-provoking evening devoted to the current obsession for redesigning everything. Our New York Times speakers and guests will talk about specific redesign projects on everything from buildings to clothing, magazines to products.
We'll engage in a lively discussion of what, exactly, drives this passion for revision, and examine when it works, and when it doesn't.
This talk is presented as a part of a series of programming at A/D/O approaching the topic of Utopia vs. Dystopia and the role of design in shaping our future.

Featuring:
Jake Silverstein, Editor in Chief, The New York Times Magazine
Paola Antonelli, Senior Curator of Architecture & Design, Director of R&D, MoMA
Gail Bichler, Design Director, The New York Times Magazine
Lucy Jones, Founder, Lucy Jones Design
Rinat Aruh, Cofounder, Aruliden
Elizabeth Diller, Partner Diller Scofidio + Renfro

Thursday, February 9, 2017
6:30-9:30 PM
A/D/O
29 Norman Avenue
Greenpoint, Brooklyn

6:30-7:00 PM: Pre-Lecture Refreshments and Snacks by NORMAN
7:00-8:30 PM: Lecture and Q&A
8:30-9:30 PM: Post-Lecture Drinks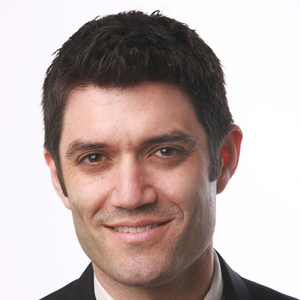 Jake Silverstein
Jake Silverstein is the editor in chief of The New York Times Magazine. Jake was the editor of Texas Monthly from 2008 to 2014, during which time the magazine was nominated for 15 National Magazine Awards and won three. A former contributing editor to Harper's Magazine, he is the author of Nothing Happened and Then It Did: A Chronicle in Fact and Fiction, which was published in 2010 by W.W. Norton.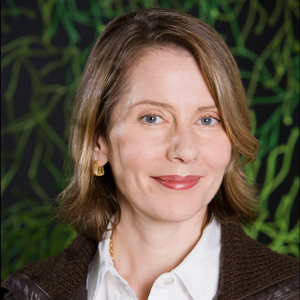 Paola Antonelli
Paola Antonelli is the Senior Curator of Architecture & Design, Director of Research & Development at MoMA. Her work investigates design's influence on everyday experience, often including overlooked objects and practices, and combining design, architecture, art, science and technology. In addition to her role as Senior Curator of Architecture and Design at MoMA, Paola was appointed director of a new Research and Development initiative in 2012.
She is currently working on an exhibition on the 111 items of fashion and clothing that had an impact on the world in the past 110 years; on Design Bites, a book about foods from all over the world appreciated as examples of outstanding design; and on a theory of everything for design. Her goal is to insistently promote design's understanding, until its positive influence on the world is universally acknowledged.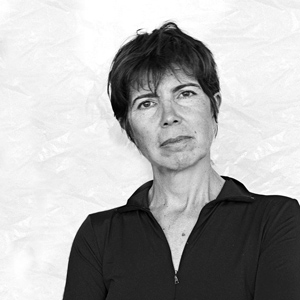 Elizabeth Diller
Elizabeth Diller is a founding partner of Diller Scofidio + Renfro (DS+R), an interdisciplinary design studio that works at the intersection of architecture, the visual arts, and the performing arts. Elizabeth Diller and Ricardo Scofidio were the first in the field of architecture to receive the "genius" award from the MacArthur Foundation. Among DS+R's awards are the Centennial Medal from the American Academy in Rome; the National Design Award from the Smithsonian Institution; the Brunner Prize from the American Academy of the Arts and Letters; and the American Institute of Architects' President's Award. In 2003, the Whitney Museum of American Art held a major retrospective of the studio's work. Elizabeth Diller is a Professor of Architecture at Princeton University.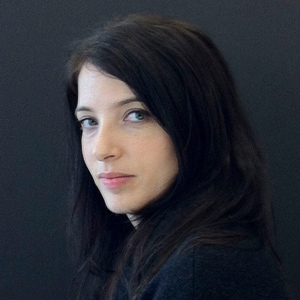 Gail Bichler
Gail Bichler is the design director of The New York Times Magazine where she and her team have won numerous awards for their print and interactive design as well as their groundbreaking work in virtual reality. This year they were named "Magazine of the Year" by the Society of Publication Designers (S.P.D.) and received two Grand Prix awards at Cannes. In 2015 they were named "Design Team of the Year" by the Art Director's Club (A.D.C.). In addition Gail's work has been recognized by D&AD, S.P.D., A.D.C., the American Institute for Graphic Arts, the Type Directors Club, American Photography, and American Illustration.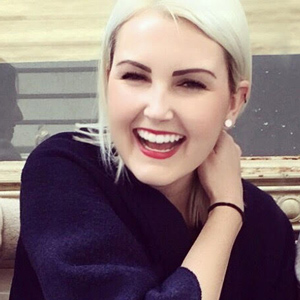 Lucy Jones
Lucy Jones is a designer residing in NYC with a focus on universal design. Jones, originally from Wales, moved to New York after accepting a place to study Fashion Design at Parsons, New York. Her award-winning collection "Seated Design" granted her Parsons Womenswear Designer of the Year 2015 as well as the Kering 'Empowering Imagination' 4.0 award and Forbes 30 Under 30 Class of 2016. More recently Jones completed a yearlong 'Social Innovator' residency at Eileen Fisher in partnership with the CFDA. Jones' specialty lies in designing for those with disabilities and she is passionate about creating a more inclusive and universal design landscape.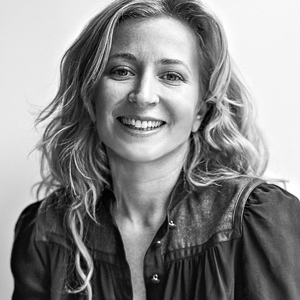 Rinat Aruh
With her non-traditional approach to design and business, Rinat is passionate about developing brands and surfacing them through design excellence. In 2006, she founded aruliden with Johan Liden, combining their expertise in product design and strategy to pioneer a new approach they coined "producting". With clients that range from start-ups to Fortune 500 companies, aruliden brings a unique perspective to the creative process, demonstrating that complex business problems can be solved through design. Aruh has worked with brands such as Google, MINI, Canary, Nike, P+G, and BVLGARI from strategy to business and product innovation. She has also led the team in developing their own products in-house, from beautiful glass fishscapes to sport-furniture for brands like PUMA.