Description
You are personally invited to attend a private dinner honoring 2017 New York State Superintendent of the Year Dr. Luvelle Brown, from Ithaca City Public School District, at the NYSCOSS conference.
Dinner will be hosted by Legends of Learning and take place on Monday, September 25, 2017 at 6:30pm at 15 Church. Over steaks and seafood, Dr. Brown will discuss the secrets to successfully engaging students in the classroom.
The restaurant is a short walk from the conference, located at 15 Church Street, Saratoga, NY 12866.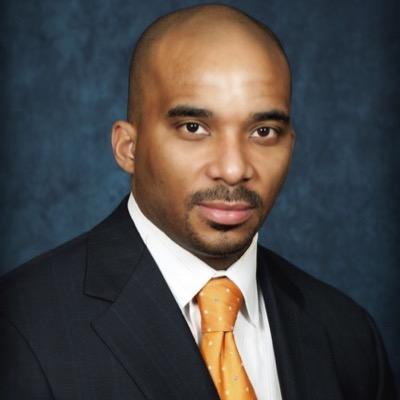 About Dr. Brown:
Dr. Luvelle Brown is the 2017 New York State Superintendent of the Year. He has served as Superintendent of the Ithaca City School District (ICSD) in Ithaca, New York since January 2011. Prior to arriving in Ithaca, Dr. Brown had experiences as a teacher, assistant principal, principal, school CIO, and district-level leader in Virginia. During his tenure in Ithaca, the Ithaca City School District has experienced unprecedented levels of success.
Dr. Brown is an an active community member through service on various non-profit boards. He is a proud member of Kappa Alpha Psi Fraternity, inc., and was the co-founder for the nationally recognized 100 Black Men of Central Virginia. He is a highly regarded speaker addressing a range of topics for local, regional, and national audiences. He has published numerous articles and is the co-author of ThinkTweets: 100 Transformative Tweets for Educators.
About Legends of Learning:
American children need new education heroes, teachers dedicated to using new, engaging methods to teach curriculum. Legends of Learning helps educators make their classrooms fun, engaging, and productive learning environments through research-driven, curriculum-based games. We use ongoing original research to create an edgame platform filled with an epic range of lessons for stronger subject mastery and classroom engagement. All games are based on state curriculum standards. You can don your cape with Legends of Learning at legendsoflearning.com.
About 15 Church:
15 Church is a beautifully restored historic building located in the heart of Saratoga Springs, New York. A collaboration between Thomas Burke and Paul McCullough, each with an all consuming devotion to both food and guest. Seafood flown in fresh daily and the very best USDA prime aged beef are highlighted in an imaginative menu artfully mixing the classic and exotic.