Do you have questions about the 2020 cycle of the NYSCA/NYFA Artist Fellowship? Come along to NYFA's application session & learn more!
About this event
Applications for New York Foundation for the Arts' $7,000 unrestricted cash grant, the NYSCA/NYFA Artist Fellowship will open on Tuesday, September 24, 2019 and close Wednesday, January 22, 2020, 11:59 PM.
NYSCA/NYFA Artist Fellowships are offered in fifteen different disciplines over a three-year cycle. In 2020, the disciplines are:
Craft/Sculpture
Digital/Electronic Arts
Nonfiction Literature
Poetry
Printmaking/Drawing/Book Arts.
If you're interested in applying for a Fellowship and want to learn more, we encourage you to attend an upcoming information session led by The Awards and Grants at NYFA. The NYFA team will explain the guidelines and application process, and answer any individual questions you might have.
NYFA is hosting application seminars around NY state in October, November, December and January. For more information and locations, please visit: www.nyfa.org/fellowships or contact NYFA's Awards and Grants team at: fellowships@nyfa.org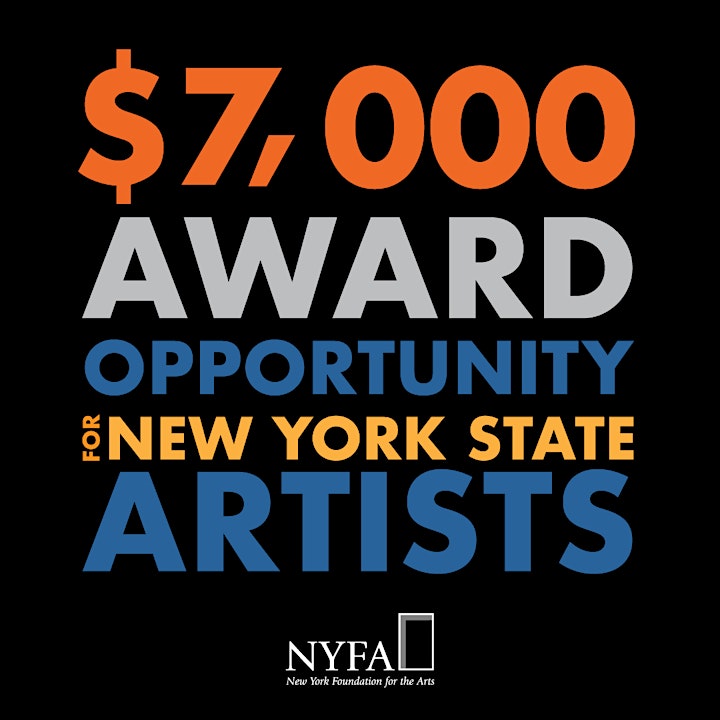 Organizer of NYSCA/NYFA Artist Fellowship Application Seminar: Brooklyn