Monthly Blexit Chapter Meetings - To inform, engage and motivate our members.
About this event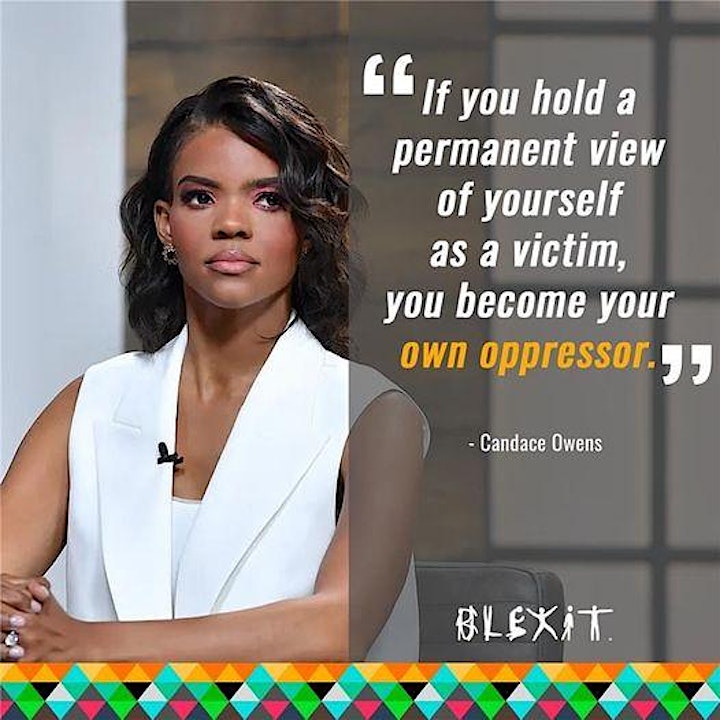 BLEXIT Foundation is a 501(c)(3) non-profit organization dedicated to the advancement of urban and minority communities by encouraging youth to seek and take advantage of opportunities in 21st Century America.
The organization promotes educational initiatives, pursues criminal justice reform, educates minority communities regarding America's founding principles, and highlights the importance of free markets and entrepreneurship as the antidote to poverty. The BLEXIT Foundation achieves these goals by providing news and commentary through BLEXIT websites, curating BLEXIT programming, producing BLEXIT merchandise, and hosting BLEXIT events.
Our 5 pillars we stand on are:
1. Advocating for School Choice and alternative educational opportunities for America's low-income and minority children
2. Promoting criminal justice reform for those impacted by the penal system and developing educational programs to help communities avoid incarceration
3. Championing entrepreneurship and free enterprise as keys to escaping government dependence and poverty
4. Developing history programs that will inspire minority children to succeed and lead productive and responsible lives
5. Presenting the message of BLEXIT through evocative visual art and compelling live experiences.
Founders Candace Owens and Brandon Tatum came together because of their shared desire to build a better future for America. Candace and Brandon seek to educate minorities across America about the history of our great country by highlighting the principles of the Constitution of the United States and the importance of self-reliance. The two believe it is time to take criminal justice reform seriously to stop the over-incarceration of minorities, to build strong families in the minority communities, and to value the life and the sanctity of every individual.