NYMMEP 2021- Immersive Audio: Mixing and Mastering in Dolby Atmos
Producer & Engineer Committee of the Recording Academy's NY Chapter Presents: NYMMEP 2021 Master Class Studio Sessions
About this event
In a series of six master classes, in partnership with the Mayor's Office of Media and Entertainment, the New York Chapter of the Recording Academy Producers and Engineers Wing will explore a range of topics that are especially timely after a transformative year for the music industry. Ranging from sessions covering remote recording, mixing, and laptop production to immersive audio, self-management, and collaborating across cultures, these classes are all encompassing on matters of concern for producers, engineers, and other related professionals in the field.
Immersive Audio: Mixing in Dolby Atmos
New immersive audio formats including Dolby Atmos and Sony 360 are the new frontier for both creators and consumers alike. They provide a new way to showcase what happens in the studio and allows the listener an incredible opportunity to really sit inside the music. The emotion of the performance, the dynamics, and all of the details of the mix can be heard in a noticeably different way.
Join Grammy-winning Engineer Emily Lazar and special guests 5x Grammy-winning artist Jacob Collier, Grammy-nominated Engineer Ben Bloomberg, multi-Grammy-nominated Engineer Steve Genewick, Grammy-nominated Engineer Chris Allgood, and Engineer Nick Rives, along with Dolby's Head of Music Partnerships, Christine Thomas, and Content and Studio Enablement Specialist, Ceri Thomas, for a discussion about Mixing and Mastering for Dolby Atmos!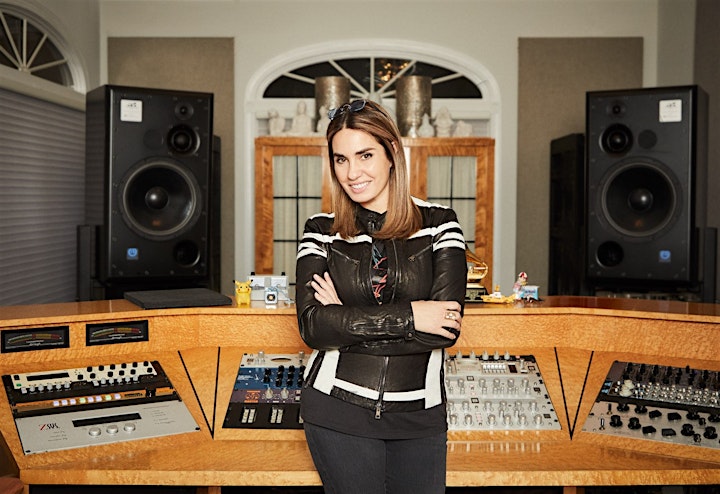 Emily Lazar
GRAMMY winner Emily Lazar is the Founder and Chief Mastering Engineer of The Lodge, a world-renowned mastering, mixing and specialized recording facility. She has mastered thousands of albums by the most celebrated artists in the world. This year she earned a historic three GRAMMY nominations in the Album of the Year category for her work with Coldplay, Haim and Jacob Collier. Emily is a Trustee of The Recording Academy and is a member of its National Advocacy and Producer & Engineer's Wing Steering Committees.
New York Music Month Extended Play is an initiative of the Mayor's Office of Media and Entertainment
Organizer of NYMMEP 2021- Immersive Audio: Mixing and Mastering in Dolby Atmos
NYC Mayor's Office of Media and Entertainment is launching New York Music Month Extended Play, a virtual edition that will run from January through June 2021. This six-month extended, virtual celebration has something for everyone: artists, industry and fans. With the pandemic hitting our creative community hard, NY Music Month Extended Play will offer free online resources to help musicians hone their craft and sharpen their business skills all while staying safe.