Producer & Engineer Committee of the Recording Academy's NY Chapter Presents: NYMMEP 2021 Master Class Studio Sessions
About this event
In a series of six master classes, in partnership with the Mayor's Office of Media and Entertainment, the New York Chapter of the Recording Academy Producers and Engineers Wing will explore a range of topics that are especially timely after a transformative year for the music industry. Ranging from sessions covering remote recording, mixing, and laptop production to immersive audio, self-management, and collaborating across cultures, these classes are all encompassing on matters of concern for producers, engineers, and other related professionals in the field.
Cross Cultural Collaboration: How Blending Cultures Leads to Innovation
In an era when music has become global and songs are made with rhythms and sounds from different areas of the world, we often hear that some of the biggest songs on the market are the product of a collaboration between creators with different cultural backgrounds.
During the Cross-Cultural collaboration Master class, Producer/Engineer Juan Losada, alongside Artist/Songwriter Alissia Benveniste and Mastering Engineer Heba Kadry, will help students learn how to use technology to seamlessly combine elements from different cultures into a commercially successful recording through the use of music production software (ProTools, Logic, FL Studio, etc), loops, samples and much more. Attendees will also learn about the importance of embracing their cultural background through their music creative process to find their own unique sound. I believe "cultural integration leads to innovation".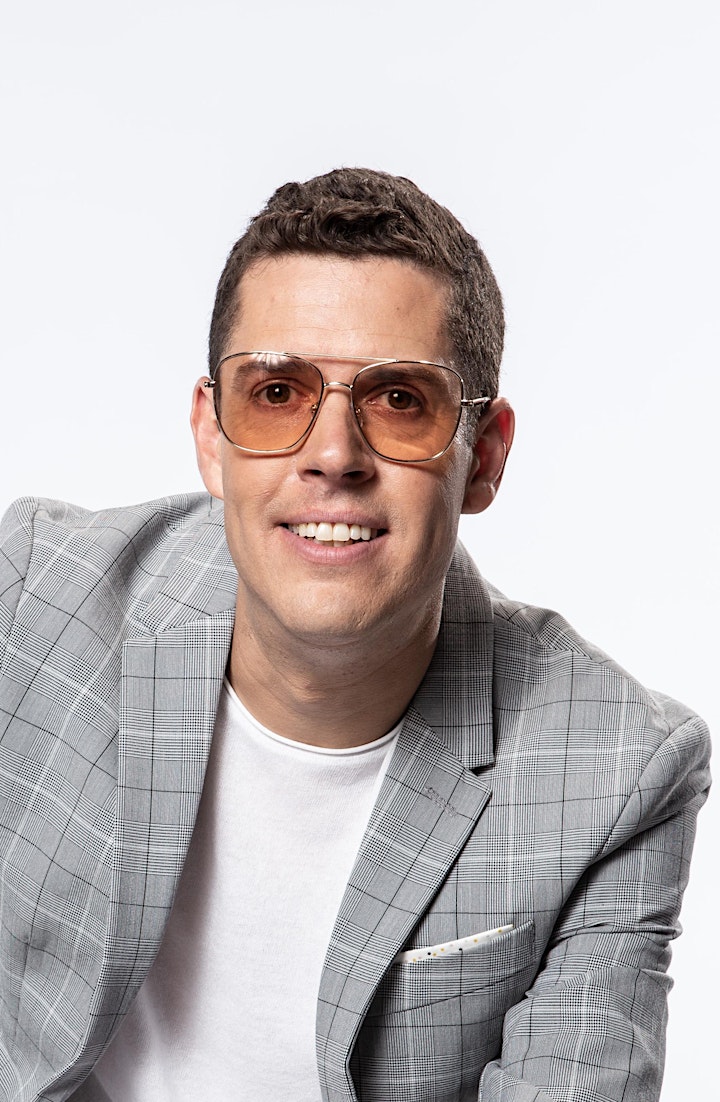 Juan Cristobal Losada (JC Losada)
Juan Cristobal Losada (JC Losada) Venezuelan born Grammy®/Latin Grammy® winning Engineer/Producer/Songwriter with over 20 years of experience. He's been awarded with nearly a dozen Platinum and Gold RIAA certifications for his work with artists such as Ricky Martin, Shakira, Santana, Jon Secada, Chayanne and Luis Enrique. Has 6 Albums on Billboard 200 - (Including #1 "Shaman" by Santana), 5 Albums on the Top-10 US Latin, 5 Albums on the Top-20 Latin Pop and 2 Albums on the Billboard Tropical Charts. He is the Producer in Residence for the Music Business Program, as well as an Adjunct Professor for both the Music Business and the Music Technology Programs at NYU, Steindhart. He has also been a mentor for NYC MLK Service day, GrammyU Internship Program, SXSW Mentoring Sessions and the Women in the Studio mentorship program in partnership with the Consulate General of Canada in NYC.
Instagram: @mrsonic_
Facebook: Juan Cristobal Losada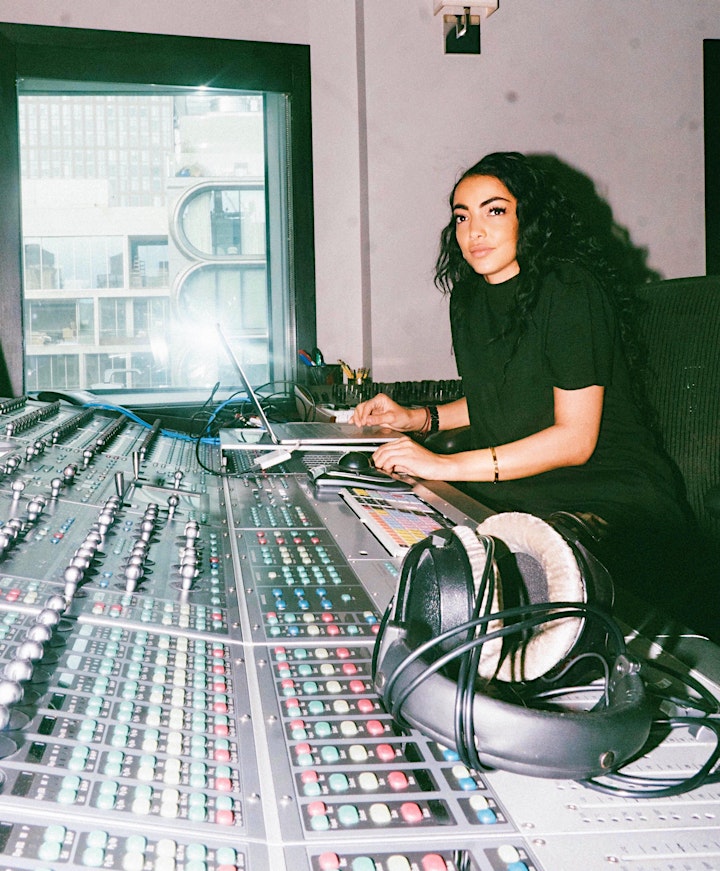 Alissia
To put it simply, Alissia is a "newcomer with some serious skills and impressive co-signs" (Billboard). Born in Europe but now residing between New York and LA, Alissia blends funk, soul, and hip hop together across her work as an artist, producer and instrumentalist. A tastemaker in every sense of the word, she has been pulled in to work with artists including Anderson .Paak, Mark Ronson, Q-Tip, Cee-Lo Green, Mereba, Jamila Woods, Masego, Ari Lennox, 21 Savage, YEBBA, George Clinton, Sebastian Mikael, Topaz Jones, Musiq Soulchild, Doug E Fresh, Mobb Deep, Khalid and many others. Alissia's developments in the world of funk/soul drew the attention of many genre insiders, including Quincy Jones, Prince and funk legend Mr. Bootsy Collins who called Alissia to write and produce his latest album. Alissia's musicianship and creative scope have set her apart as a multifaceted talent, ultra-credible producer and prolific artist and all-around collaborator. Alissia is currently working on her debut artist project release due out in 2021.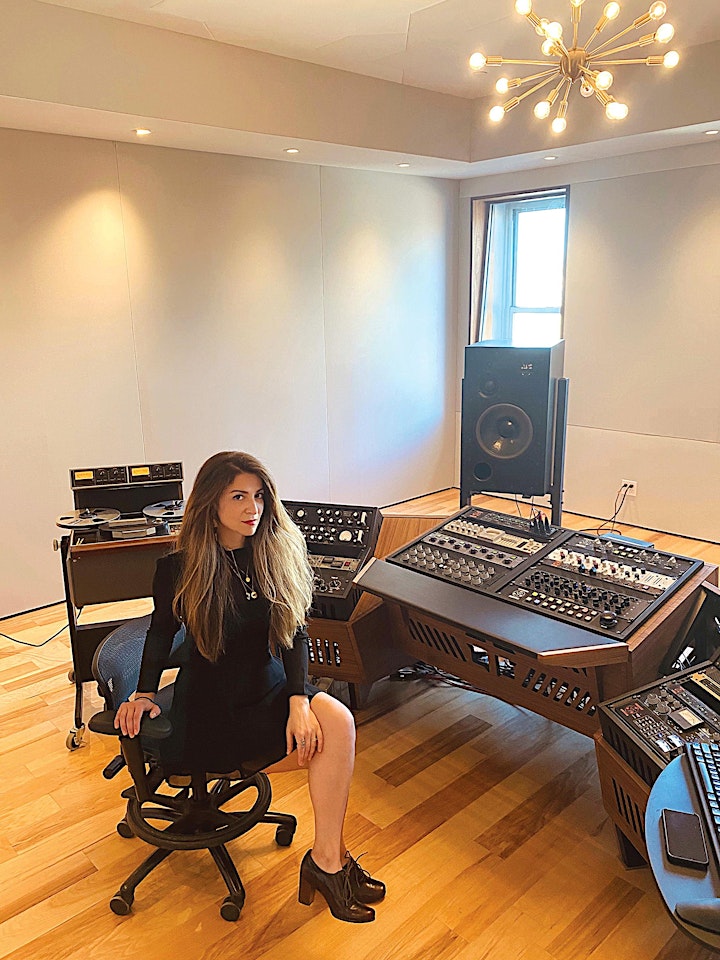 Heba Kadry
Born & raised in Egypt and now residing in Brooklyn, NY where her studio is located, Heba Kadry is a mastering engineer who has worked with artists including Ryuichi Sakamoto, Slowdive, Beach House, Nicolás Jaar, Battles, Deerhunter, John Maus, Holly Herndon, Mica Levi, serpentwithfeet, Neon Indian, Cate LeBon & Cass McCombs. Recently, Heba expanded her engineering role when she was handpicked by Björk to mix her latest album "Utopia" in both Iceland and at Heba's studio in Brooklyn.
IG: @heba_kadry
Twitter: @hebakadryy
New York Music Month Extended Play is an initiative of the Mayor's Office of Media and Entertainment
Organizer of NYMMEP 2021: Cross Cultural Collaboration
NYC Mayor's Office of Media and Entertainment is launching New York Music Month Extended Play, a virtual edition that will run from January through June 2021. This six-month extended, virtual celebration has something for everyone: artists, industry and fans. With the pandemic hitting our creative community hard, NY Music Month Extended Play will offer free online resources to help musicians hone their craft and sharpen their business skills all while staying safe.