About this Event
LEVEL 2 NYE BASH
EAT
Our second floor will be transformed for New Years Eve with a party fit for 2019. Start your evening with a $75.00 3 course prix fixe for a seating between 9:00pm-10:30pm in one of our restaurants.
DRINK
Enjoy a $120.00 premium open bar with grey goose, flor de caña, bulleit bourbon, campari, bombay sapphire, moretti beer, and red and white wine. Open bar is available for 3 hours from 9:00pm-12:00am at any of our 3 bars on Level 2.
CELEBRATE
Dance to the beats of DJ Eric Martinez playing from 9:00pm-2:00am, watch the ball drop on our 152'' flat screen TV, enjoy a complimentary prosecco toast at midnight.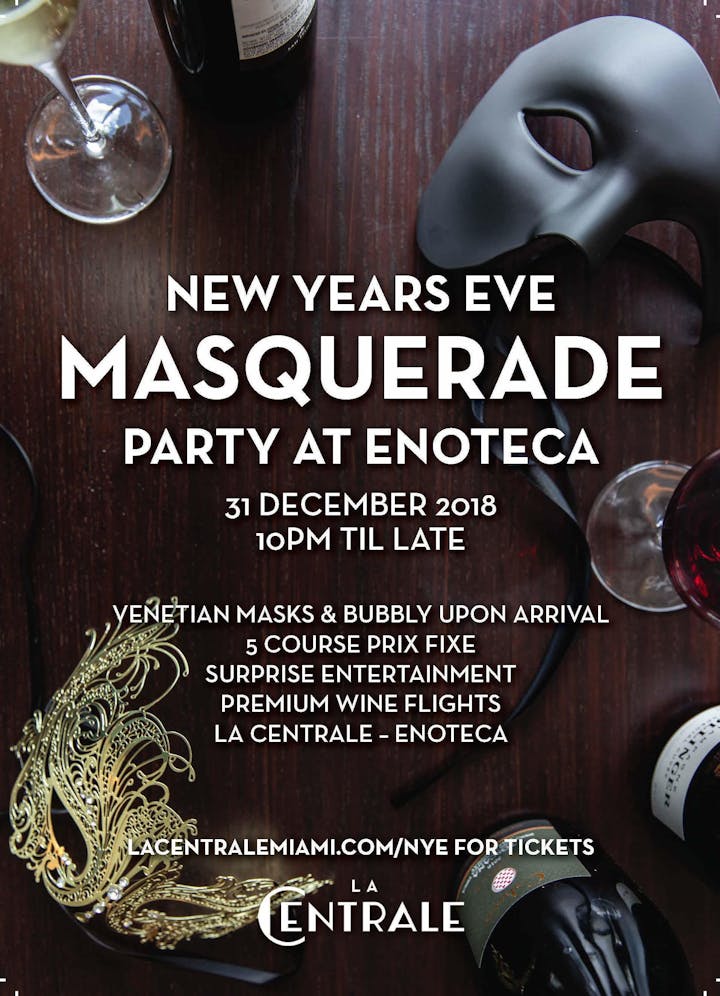 LEVEL 3 MASQUERADE BALL
EAT
For a truly unique experience among 4,000 bottles of wine, preserved Tuscan juniper trees and Chianti-imported terra cotta tile, celebrate New Years Eve with a Masquerade Ball on our third floor.
The menu features caviar, truffles, lobster and is designed for those who appreciate the finer things in life. View our 5 course $150.00 prix fixe here.
Seating will begin promptly at 10:00pm and designed to finished before midnight.
DRINK
Select from one of our 400+ labels of wine or indulge in our signature ultra premium wine flight for $190.00.
CELEBRATE
Upon arrival, you'll be given a Venetian Mask, and swiftly escorted to your table. We have some surprises planned and can't give too much away, but will surely be a night to remember.