Description
* Complete Details Coming Soon...
GET YOUR EARLY-BIRD TICKETS NOW!
Room Reservations (888) 627-7211 Discount Code: NYE ATL
Or book your >>> WESTIN Hotel Room Online Now!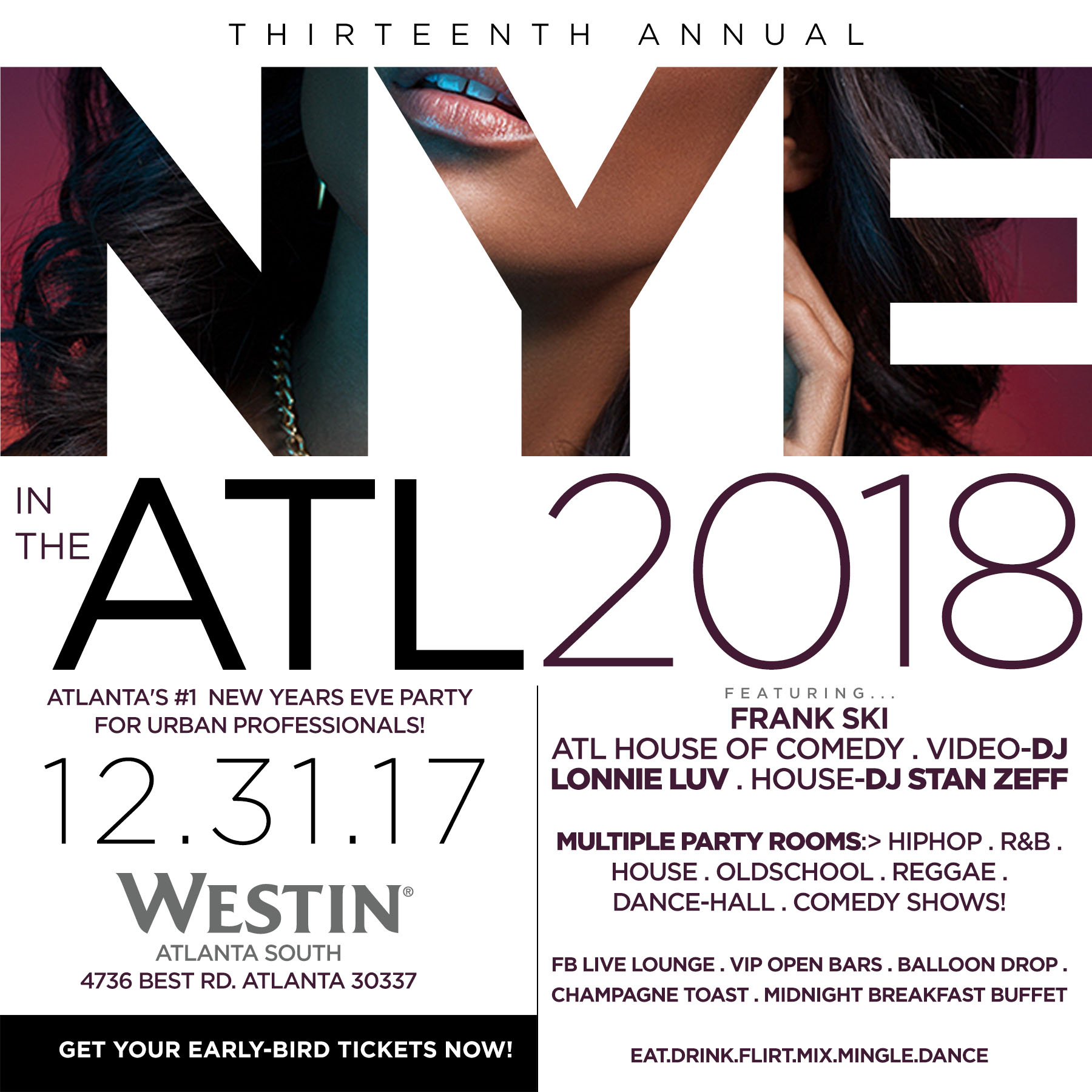 13th Annual... NYE in the ATL : New Year's Eve Atlanta
Atlanta's #1 New Years Eve Party for Urban Professionals!
Featuring...
Frank Ski . ATL House of Comedy . Video-DJ Lonnie Luv . House-DJ Stan Zeff
Multiple Party Rooms:> HipHop . R&B . House . OldSchool . Reggae . Dance-Hall . Comedy Shows!
fb LIVE Lounge . VIP Open Bars . Balloon Drop . Champagne Toast . Midnight Breakfast Buffet
eat.drink.flirt.mix.mingle.dance
Date and Time
Location
Refund Policy