Description
Comfort & Joy proudly presents NYE AFTERGLOW - the winter sister of our legendary Pride party - back after a decade hiatus to offer you a spectacular, one-of-a-kind extravaganza for celebrating our journey into 2019!
It's been quite a year. Our community has faced trials and found triumphs, and whether it's because you're thriving or just surviving, we all have something that deserves celebration. It's also even more vital when the world's coming for us to support and love each other, and to come together to create a goergeous kaleidoscope of queer vitality.

At Comfort & Joy we love creating magical spaces to celebrate each person's unique light and offer cathartic escape and revival, and are incredibly grateful for the privilege of providing you with a special New Year's Eve experience. Just like our pride version, this celebration will bring together supersonic DJs, transcendent performances, illuminating black-light décor, and voluptuous playspaces, setting the stage for you to revel with all your fellow queerdos in euphoric bliss until the break of dawn.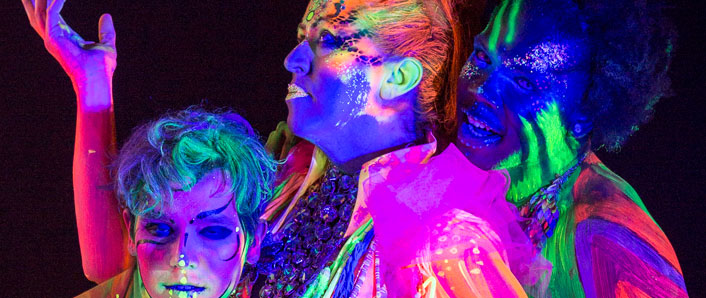 As a prelude to our midnight celebratory madness, Comfort & Joy's Menagerie will present "Mañana", a mesmerizing, multifaceted spectacle designed to usher us all into a bolder, braver, and more bananas tomorrow in grandiose style.

Performances throughout the evening will also include:

* Pole-dancing powerhouses Aurora Rose and Cezar Lopez
* Glow hooping go go boy wonders Liam Ocean and Action V Jackson of the Electric Spectrum LED Circus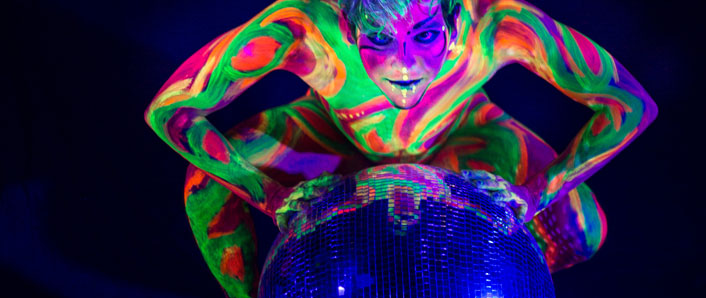 From doors open until 6am we invite you on an exhilarating dance journey with our supersonic DJ line-up:
MAIN ROOM
10PM Allen Craig / 12:15AM DJ D aka Denise / 2AM David Harness / 4AM Power Top Ramen

SIDE ROOM
10PM Mark O'Brien / 12AM Homero Espinosa / 3AM Rolo / 4:30AM John Major
PLAYSPACE
10PM Dulche / 1AM FACT.50 / 3:30 Xander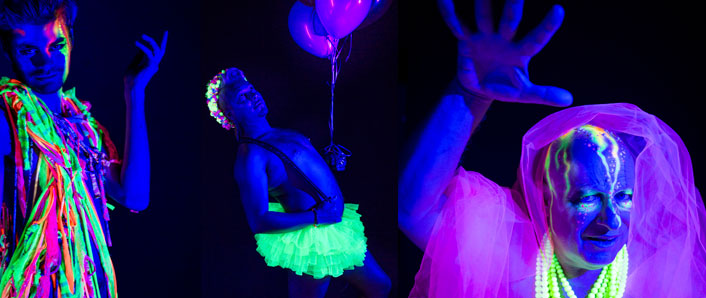 As always Comfort & Joy's goddess of neon Chickpea and her fabulous team of co-creating artists – including Steve Dudek, Blue, Bernadette Bohan, Oth and Oscar Gallegos Zamora - will be casting high witchery and fluorescent splendor, alongside phantasmic projections by visual creators [Full artist list TBA]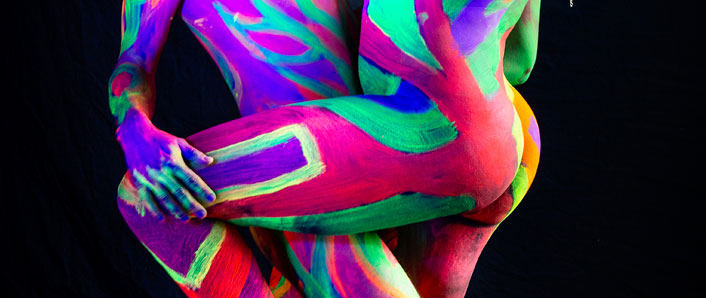 Alongside expanded chill area, our new 'CuddlesInSpace' zone will feature futuristic biomimetic glow prisms and pillow schemes to curate the potential for more grounded interpersonal immediacy and loving touch.
Upstairs explore your desires more deeply in our luscious playspace, where you can fall into a debaucherous whirlpool crafted by Mikey Mann, Tassel and a harem of other artists.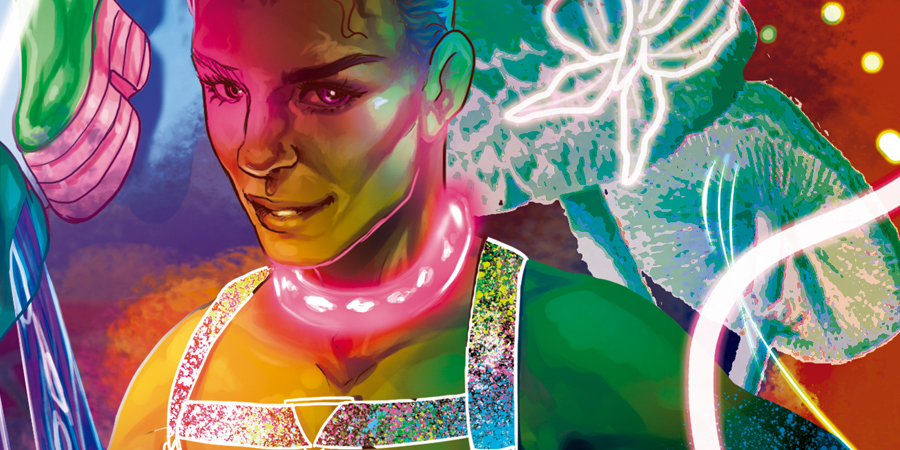 Comfort & Joy is here for you: if you ever need support or have concerns at our parties, please find one of our 'vibe-raters' (purple glow collars) or a house manager (pink glow collars)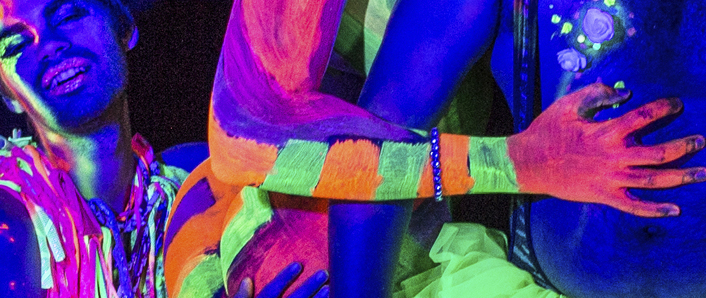 NYE silver/disco realness, dayglo/neon/glow anything and whatever else makes you feel fabulous most highly encouraged

Face-paint artistic majesty by Phoenix and more!

Photobooth by the ever impressive and delightful Dot
Roaming photography by the talented and lovable Devlin Shand and Lucille Carmichael

Sprinkles of complimentary lollipops and glow toys by loving servers 


And of course wave after wave of our special late-night fruity refreshments
Welcoming hugs at the door (optional)


Full clothes check available; this is a clothing optional & affection encouraged event ;)


This event is 21+. Our apologies to the youngsters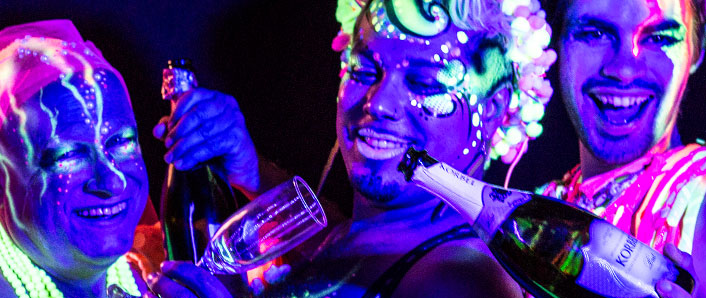 In the spirit of supporting one another, part of our proceeds will be used for a substantial donation to the Urban Global Village Stage at SF Pride, whose mission is "to provide a welcoming and affirming space for People of Color and youth".
************
IF YOUR FUNDS ARE TIGHT, THERE ARE LOTS OF OPPORTUNITIES TO VOLUNTEER AND HELP US CREATE THE SOME NYE MAGIC! It takes a big ol' queer village to manifest all of this merry madness and every party volunteer gets a free ticket.

CLICK HERE TO SIGN UP

************

NYE Afterglow is a luxurious, one-of-a-kind San Francisco celebration thrown by Comfort & Joy, a 501(c)3 volunteer-run non-profit and the winter sister of our legendary pride party. Proceeds enable us to host more fabulous parties, create our legendary village in the gayborhood at Burning Man, support local artists and offer free or discounted events supporting queer community, creativity, and expression here in the SF Bay Area, as well in this case for a donation to the Urban Global Village Stage at SF Pride. We thank you for your support!


NYE Afterglow Photo-shoot Credits:

Photography by Dot. Makeup by Ismael.
Modeling by Bernadette Bohan, Dakota Bell, Kobi Zane, Neon (Jim Hobson), Roberto Santiago and Sacred Mitchell.
Painting & Lighting Support by Chickpea, Lucille and Miguel.
Direction by Oki