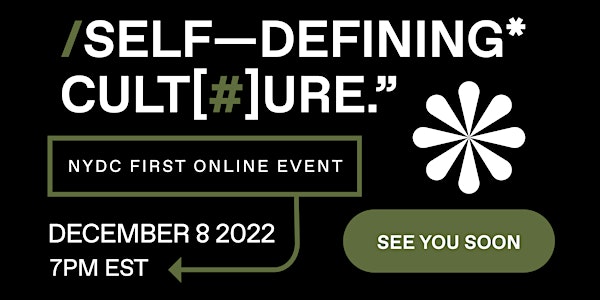 NYDC Self-defining culture: Speaker Event
New York Design Club Theme: Self-defining culture The Design Club is a network of communities created by designers, for designers.
Refund Policy
Contact the organizer to request a refund.
Eventbrite's fee is nonrefundable.
About this event
ABOUT THE EVENT
The New York Design Club presents its very first-ever online event. We will be exploring the concept of self-defining culture—how in today's creative landscape, the democratization of the design tool has given access to the creative field to many individuals, allowing them, through self-learning, to expand their skills and discover new ways of expression. It has played a major role in redefining the employment landscape and new ways of thinking and working. Design thinking wasn't always the go-to approach to solve problems. Today, it is a central strategic component in agencies, companies and startups. People can choose their own path, switch careers, self-define and identify. Our speakers are the perfect examples as they use design as a tool to self-define, launch their career, write their own job titles, and choose their own career/passion path.
Here's what you can expect at our upcoming speaker event:
Get in the right mindset and learn from talented and established creatives. First, feminist and activist Dina Benbrahim will talk about how she uses design as a tool to support misrepresented communities through the academic lens. Next, Kristle Marshall will share how she saw design as a way to escape and hide and how she ended up building a career from it. She will be followed by Jeremy Friend, who will tell us about his very personal and atypical creative journey, and how he made a name for himself in the lettering design field. Finally, Sunny Bonnell, the co-founder and CEO of MOTTO in NYC and co-author of Rare Breed, will dig deeper into today's self-defining culture and discuss how to use vision to unlock big ideas worth fighting for and build a meaningful creative career.
You will leave the event with action items to incorporate into your own creative journey, feeling inspired and ready to take on brand new steps in the new year to come.
In collaboration with Ottawa Design Club, this online event is an introduction to the NYDC and will open our chapter officially. It will be followed by in-person events in 2023 and many other opportunities to connect, support, and nerd out together. Let's get creative!
Zoom link - Coming soon
Questions? Reach out to info@nydesign.club
Sunny Bonnell : Co-Founder & CEO, Motto, Certified Visionary Expert and Author
Sunny Bonnell is no stranger to starting fires. She is co-author of the best-selling business book Rare Breed: A Guide to Success for the Defiant, Dangerous, and Different and Co-Founder and CEO of Motto, a brand strategy and culture company that works with CEO's, founders and leaders to create brands and Ideas Worth Rallying Around™. She is a high-octane keynote speaker and provocative columnist for Fast Company. Her fierce vision and rare intellect has made her a highly-sought after advisor and business strategist for Virgin, Google, Microsoft, and Hershey's. She's been featured in Forbes, Entrepreneur, The WSJ, Inc., and GDUSA's Top 25 People to Watch.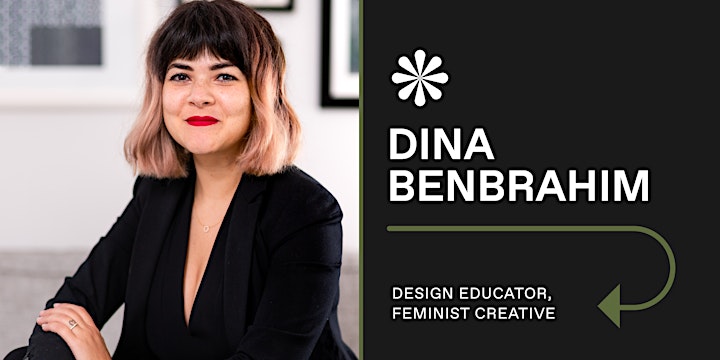 Dina Benbrahim: Design Educator, Feminist Creative
Dina Benbrahim is a Moroccan multidisciplinary creative who uses an intersectional feminist lens to investigate design for visibility, civic action, and social justice for minoritized communities to collectively reimagine equitable futures. Through her engaged pedagogy, she is committed to illuminating the power in students to be transformative forces in society. She is currently an Endowed Assistant Professor of Graphic Design at University of Arkansas. Previously, she was an Assistant Professor at State University of New York at Buffalo. Dina has also 8 years of industry experience in design, art direction, copywriting and entrepreneurship in New York and Casablanca, with SYPartners New York, J. Walter Thompson New York and Casablanca, and Shem's Publicité. Her work has been featured in national and international exhibitions, conferences and publications as well as awarded multiple times. She received a Bachelor in Business Administration and a Master's Degree in Marketing and Communications in addition to participating in the Exchange Program in Arts and Social Sciences at Simon Fraser University. She completed her MFA in Design & Visual Communications at University of Florida where she additionally taught design as an Instructor of Record and was the 2020 recipient of the Calvin A. VanderWerf Award for Excellence in Teaching. She is motivated to activate greatness in everyone she encounters.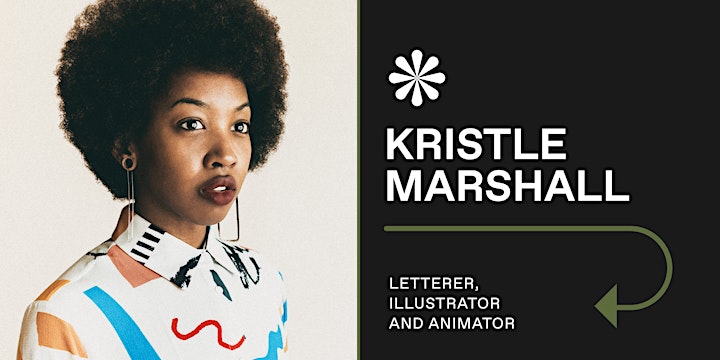 Kristle Marshall - Letterer, Illustrator and Animation Designer
Kristle Marshall is an artist who loves all things lettering, illustration, and animation. She has worked with a host of clients including Coach, Sephora, Audible, HarperCollins, and Harvard University Press. Kristle works full-time with hand-lettering artist, designer, and educator, Lauren Hom—assisting with graphic design, videography,  and photography. Ultimately, Kristle seeks to create work that breaks down barriers and fosters meaningful connections.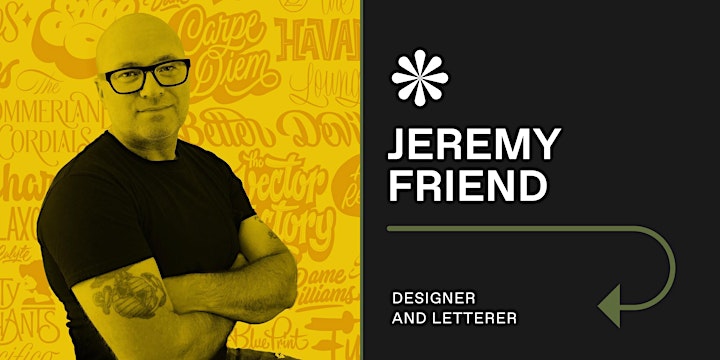 Jeremy Friend - Designer, Letterer and Teacher
Like most other visual artists, Jeremy has been painting and drawing ever since he could hold a brush and pencil. After serving in the military, he attended the Minneapolis College of Art + Design (MCAD) in Minneapolis, Minnesota, where he earned a BFA in Graphic Design. Jeremy has been actively making and designing for the past 13 years. Some of his clients include Hershey's, YouTube, McCormick, Coach, Entertainment Weekly, Children's National Hospital, Urban Land Institute (ULI) and more.
In addition to my design work, Jeremy teaches lettering, design and typography at the Pennsylvania College of Art & Design (PCAD), the Maryland Institute College of Art (MICA) and Towson University in Baltimore, Maryland.