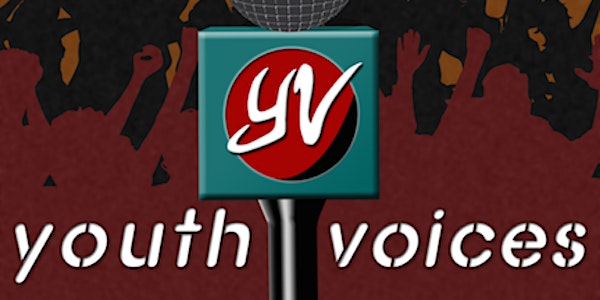 NYCWP Workshop: Youth Voices and LRNG
When and where
Location
Lehman College Carman Hall, Room 126 250 Bedford Park Blvd West Bronx, NY 10468
Refund Policy
Refunds up to 1 day before event
Description
We will invite participants into an exciting new approach to online, blended learning that teachers at local sites of the National Writing Project are helping to develop through partnership with LRNG https://www.lrng.org and with each other through our building, protecting, nurturing, and tweaking of an openly networked site for Youth Voices https://youthvoices.live. At the beginning of the workshop, we'll do a playlist together. A playlist is a curated group of online experiences designed around a theme. We will ask participants to do the activities outlined a playlist that addresses a current issue facing our nation.
For example, last year, in the aftermath of the Unite the Right rally and the counter protests in Charlottesville, Virginia, schools were about to open in Oakland, California. Recognizing the historic importance of this moment, a teacher at Fremont High School, and one of the workshop facilitators, thought that an inquiry into Charlottesville would be an excellent way to invite her new ninth graders to raise their voices about issues that matter to each of them for an audience of peers from around the country on Youth Voices.
Like this teacher did with this project last year, we will have built another LRNG playlist around Black Lives Matter At School Week of Action, and we'll ask participants in this workshop to use the resources in this playlist to engage in four online experiences (or XP's, as they are called). This experience will inform conversations about this new form of blended, online learning, and we'll show participants how students can choose projects from a national collection of playlists on LRNG.
In the second half of the workshop, participants will build their own online projects for their students using Youth Voices and LRNG. We'll use a protocol to take a close, critical look at one of the playlists that we've developed; then we'll ask each participant to re-envision a project that he or she loves to do with students because of how it helps youth to make their voices heard.
Each participant will create a playlist with XP's that is student-facing and that is intended to support learning experiences in classrooms with teachers, in after-school programs with mentors, and at home when the student is alone. We'll help participants find the balance between providing enough instructions and scaffolding for students and keeping the XP's engaging.
Participants will finish their playlists by creating open, digital badges. They will design the graphics for the badge, and they will choose the criteria that will be used to determine when a student has done enough quality work to earn the badge. We'll then show them how we assess badges on the LRNG platform.
We'll review each other's playlists and badges, and begin to see the power of providing youth with curriculum online that leads them to publish multimedia blog posts on a site like Youth Voices where they can raise their voices about issues that matter to them and engage with their peers in significant conversations online.