NYCpublic.org Design/HACKATHON May 31st - June 2nd

Brooklyn, NY
Who's Going
Loading your connections...
Event Details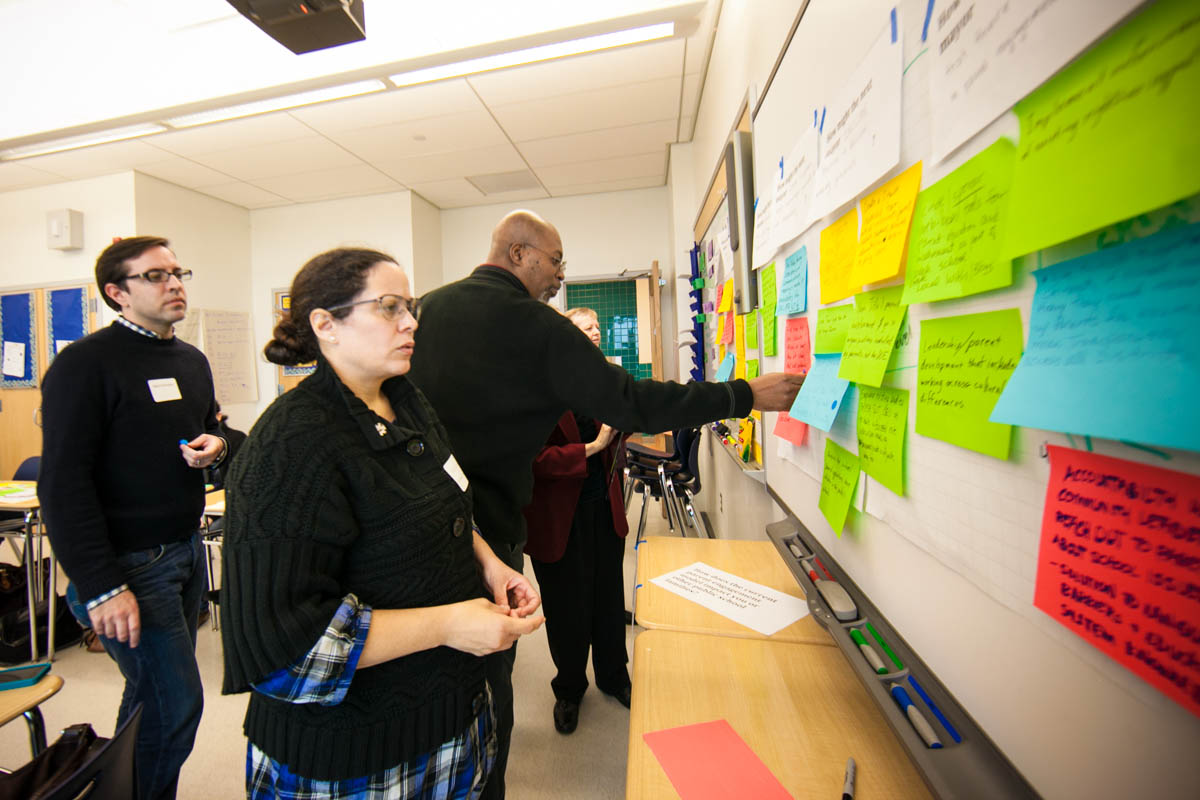 At NYCpublic.org's Design/HACKATHON you will be able to join forces with other talented folks to create an app (or other tool) designed to help the city's public school parents:
LEARN more about the issues that affect their children's schools
CONNECT (not so easy in a system that encompasses 1700 schools)
ORGANIZE + TAKE ACTION on the policies they believe in
Why invest your time with us?
Everyone benefits from a well-educated populace. Schools are stronger in communities where there's a high degree of family engagement. In our city, the largest urban district in the country, engagement is complicated by geography, class, and language divisions. On top of that, the current system of school governance makes parents feel disempowered. NYCpublic.org is committed to finding ways for parents to connect, build our expertise, and advocate for the education that our children deserve.

Yummy food.

Use your powers for good!
The Schedule
Day 1 (May 31st, 10-6): We will move through a series of facilitated exercises (charrette) to arrive at possible applications or web tools. By the end of the day, we will have selected the tools that make the most sense to build over the weekend. (Designers, parents and netroots organizers will be the core of the design team, but h
ackers are welcome to join us too.
) 
Day 2 (June 1st, 10-6): 
Day 2 will begin with a presentation by the design team and then hacker teams
will form

. 
Hackers will build apps or tools and designers will create front end designs. 
Day 3 (June 2nd, 1-5): Hacking teams continue working. Designers are welcome too. At the end of Day 3, we will invite the public in for a presentation of everything we accomplished together.

Attendee List
Sort by:

Date

|

First Name

|

Last Name
Where


Brooklyn Public Library's Shelby White and Leon Levy Information Commons
10 Grand Army Plaza
Ground Floor


Brooklyn

,

NY

11238

Organizer
NYCpublic.org
Founded by 3 mothers whose children are public school students, NYCpublic.org supports parents in learning more about education issues, organizing themselves, and taking action.
While our efforts will extend beyond the netroots model—so as to give voice to all interested parents regardless of technological savvy or access—our primary organizing vehicle will be an easy-to-use, highly interactive social action website.
What's unique about NYCpublic?
1) Who's (not) setting the agenda. The mothers starting NYCp hold some pretty strong opinions about the state of New York's schools. But we aren't starting our organization to foist our opinions on other parents. NYCpublic.org will have no specific philosophical or political bent. We will not set the agenda for parents; they set the agenda themselves.  
2) Our focus on groups. While users can come to NYCpublic.org to take immediate discrete action (e.g. posting or signing petitions), our emphasis will be on supporting working groups to study issues, pose solutions, and design and carry out actions. An advocacy campaign conducted via NYCpublic will benefit from the different strengths, perspectives, and personal networks each user brings to the group, and from the knowledge the group builds together. As the saying goes, the sum is greater than its parts.
Why parent participation matters 
NYCpublic isn't just about creating something that parents want (a space to connect with other parents' efforts, actions, and ideas). We are creating what schools (and our children) need.
Increasingly, a consensus is emerging that what is needed to improve schools is an active citizenry, invested in solving educational problems through public deliberation. (National Education Policy Center, 2012)
Read about NYCpublic.org or check out our recent event to get a sense of how we work with parents.