Breakfast at The Jewelry Library SATURDAY NOV 20, 9:00 AM - 10:30 AM
About this event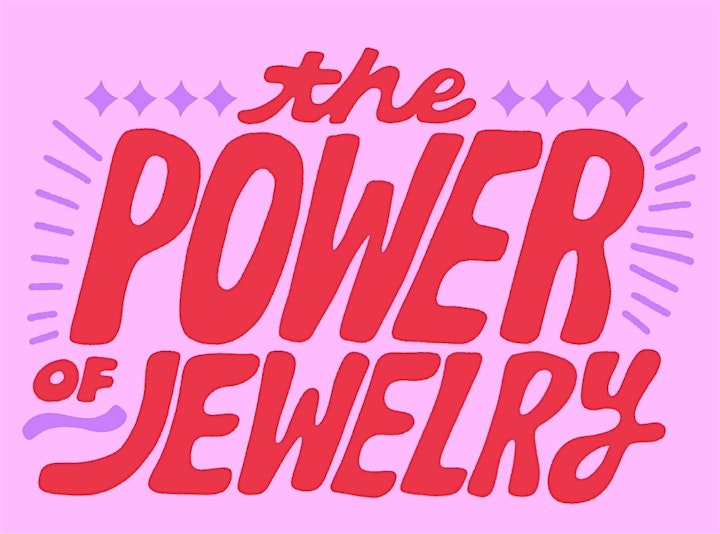 Join us for NYC JEWELRY WEEK 2021 — A celebration of jewelry for all.
NYC Jewelry Week is a cultural platform dedicated to the celebration of jewelry. Join us November 15-21, 2021.
NYCJW21 The Power of Jewelry
The NYC Jewelry Week theme for 2021 is The Power of Jewelry. A week-long celebration of jewelry for all, NYCJW21 invites a global audience to experience the world of jewelry within a hybrid model of IRL and URL programming including panels, performances, exhibitions, tours, storytelling, shopping and more.
From monarchs to hip-hop royalty, politicians to actors, primadonnas to Madonna, grand dames to grandmama's, we all rely on the power of jewelry to seduce, inspire, and communicate. As the earliest art form, jewelry is most precious not simply for its intrinsic value, but for its ability to transcend time and space, and transform both object and wearer. Whether legendary or everyday, jewelry has the power to unite us all.
Register for Breakfast at The Jewelry Library, a DAY 6 IRL program.
Breakfast at The Jewelry Library starts at 9:00 AM and is an IN PERSON event.
To learn more about the full week of events, head to our NYCJW21 event page.
Looking for DAY 6's VIRTUAL PROGRAMS? RSVP here.
9:00am - 10:30am [IRL PROGRAM]
Breakfast at The Jewelry Library | Coffee, Croissants, and Gallery Talks
Start your Saturday off with coffee, croissants, and gallery talks at The Jewelry Library. First, at 9:00am, chat with sister-artists Luci and Emily Jockel at their exhibition Sisterhood: Bodies in Proximity in TJL (Suite 800). Then head down to the fifth floor for a visit with curator Aida Sulova at her exhibition News from Central Asia (Suite 500).
This is an IN PERSON event.
COVID Safety Information
All NYCJW21 events require proof of vaccination be shown, and masks are required at all indoor events, in accordance with NY State and City, as well as CDC guidelines for COVID Safety.
Vaccinations and ID will be checked at the door for this event, and masks are required.
Organizer of NYCJW21 DAY 6 (IRL PROGRAM) | Breakfast at The Jewelry Library
New York City Jewelry Week, held from November 16-22,  is the first and only virtual jewelry week dedicated to promoting and celebrating the world of jewelry. NYCJW provides access to the multifaceted jewelry industry through ground-breaking exhibitions, panel discussions led by industry experts, exclusive workshop visits, heritage-house tours, innovative retail collaborations, and other unforgettable one-of-a-kind programming created by the best and brightest in the industry. This year NYCJW will include over 80+ events taking place virtually! Visit our website for the full schedule: www.nycjewelryweek.com  Please contact hello@nycjewelryweek.com for additional information.