Description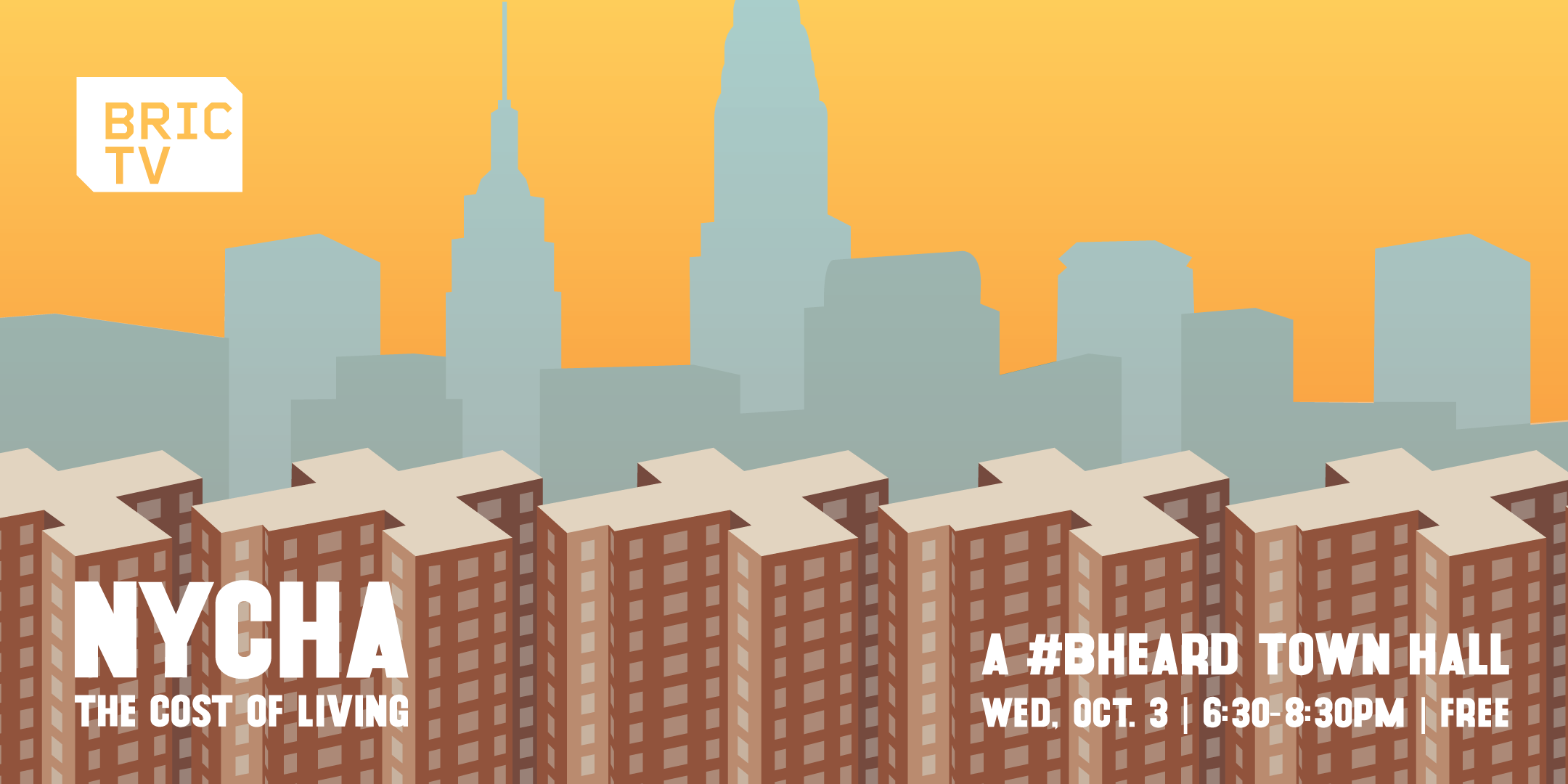 NYCHA is the nation's largest housing authority and New York City's biggest landlord. It's also a system plagued by controversy, home to upwards of half-a-million residents who must contend with issues of over-policing, crumbling infrastructure, environmental hazards and violence. With the Trump administration threatening to slash federal funding of the public housing authority, the award-winning BRIC #BHeard Town Hall Series will begin its new season by centering the voices of NYCHA residents from Brooklyn and beyond.

WATCH PAST #BHEARD TOWN HALLS
ATTEND A LIVE TOWN HALL MEETING!
Panelists:
Alicka Ampry-Samuel - NYC Councilmember 41st District & NYCHA Committee Chair

Nicholas Dagen Bloom - Associate Professor of Social Science and Chair of Interdisciplinary Studies and Urban Administration, NYIT

Lisa Kenner - NYCHA Tenant Leader

Greg B. Smith - Investigative Reporter NY Daily News

Ritchie Torres - NYC Councilmember, 15th District & Oversight and Investigation Committee Chair
Remarks by NYC Comptroller, Scott M. Stringer.
In Media Partnership With Economic Hardship Reporting Project.

NOTE: Capacity at BRIC House is limited and admission is on a first come, first served basis, whether you have RSVP'ed or not. Please come early to ensure entry and seating.