Description
NYC Women in Digital OPEN November Meetup
What happens when women discover their greatest strength is in each other? The power exchange is off the charts and real change begins.
You'll see it in action at this month's Open November Women in Digital Meetup hosted by Dagne Dover at their fabulous pop-up store in SoHo.
Open to members and non-members, this is your chance to discover the fastest growing network for professional women in digital marketing, advertising, creative and communication fields - Women in Digital.

This month's theme: How to be Visible on the Job: Get the credit you deserve for your work
Here's what you can expect:
Trade favors and power during our Ask & Give Exchange
Hear from a guest speaker
Meet the most powerful women in digital and create a network you never knew you needed so much
In additon to hearing about WID first-hand from our NYC WID Board, and Members, you will experience the strength of our Member Pledge in action during our Ask + Give session, and hear from our amazing guest speaker.
There will be light snacks and beverages served.
Agenda:
6:00pm - 6:30pm: Check-in. Mix + Mingle
6:30pm - 6:35pm: Welcome from our hosts Dagne Dover
6:30pm - 6:45pm: News + Updates from the Board
6:45pm - 7:15pm: Guest Speakers; Rachel Peterson, Unacast's Senior Director of Marketing

7:15pm - 8:00pm: Ask + Give Exchange. Members trade their power by asking for, and giving, support, advice, and favors
Memberships are currently on sale in NYC and going quickly, be one of the first 100 members to take advantage of our low, Founding Member monthly membership rate of $25/month (first month FREE!) or $250/year. Become a member here.
Guest Speaker:
Rachel Peterson, Unacast's Senior Director of Marketing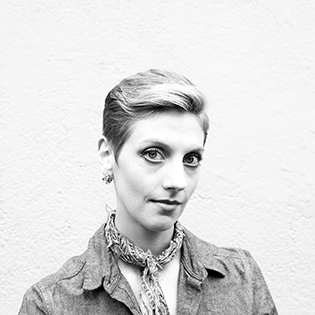 Rachel Peterson is a marketer, writer and brand-builder in New York City. She currently makes her professional home as the Senior Director of Marketing at Unacast, the leading transparent location data company. Prior to that, she was the Senior Director of Marketing + Communications at IgnitionOne, having made the move into marketing technology from her former life as an advertising copywriter. Rachel is an active advocate for women's leadership in the tech and creative fields, as well as women's education and empowerment in developing countries. In her spare she can be found writing, binge-watching '80s movies and listening to true crime and history podcasts. You can get in touch with her here.
Who should attend?
All women in digital and tech industries are welcome. Our members have a digital focus within the creative, marketing, advertising, or communications fields. From content strategists to designers, developers to social marketing pros and CMOs – you are all women in digital and all welcome at our events.

Become a Women in Digital Member. Join here. First month is free!

Please do not attend if you have a sales motivation. Soliciting our attendees and members for business or sales is strictly prohibited. If you do so, you will kindly be asked to leave OR you can officially sponsor us (a better option).

We welcome all female, female-identifying, and LGBTQ persons.

If you are intersted in joining the NYC WID Board, this meetup is for you. We are currently looking to fill out our board and the current NYC Board Members will be at the meetup to answer any questions you have.

Men, we prefer you not attend our member meetups. Why? By nature, when faced with challenges, women respond by creating community. This is ours. If you would like to support us there are so many ways:​

Buy group memberships for the women on your team.

Join the other Digital Dudes that have supported us. Click here for a list of the men who have stepped up for us in a big way.
If you are interested in sponsoring this event or others, please contact Women in Digital at info@womenin.digital
Thank you to our host:

Handbags aren't the reason Dagne Dover came to be. Humans are. In 2013 three driven, empathetic women co-founded a bag company that uses human insight to create bags as purposeful as they are beautiful.