Multiple Dates
NYC Voices: A Poetry & Spoken Word Experience + Open Mic
InspiredWordNYC's very popular poetry/spoken word event featuring artists representing New York City boroughs + open mic.
About this event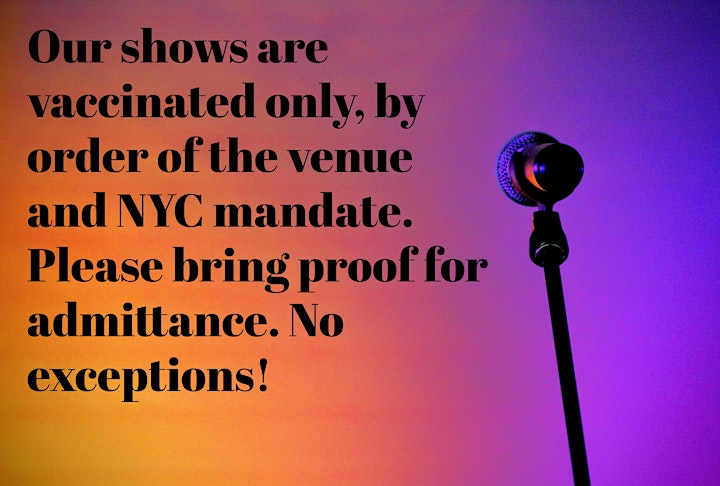 InspiredWordNYC (http://inspiredwordnyc.com) presents the phenomenon of NYC Voices: A Poetry, Prose, Spoken Word Experience @ the Parkside Lounge in the East Village - an amazing and amazingly diverse event celebrating NYC based literary artists + open mic.
***Only FULLY vaccinated allowed entrance. Please bring proof of vaccination. Masks optional.***
Strict 21+ age limit. Bring valid ID.
$15 ticket = $10 cover + $5 drink (non alcoholic options available) minimum until 30 minutes before the show
***$13 Early Bird Special 2 weeks prior to the event = $8 cover + $5 drink (non alcoholic options available) minimum
***$20 for last second tix and at the door***
Featuring Dynamic Poets, Writers, Spoken Word Artists, Performance Artists representing the 5 NYC boroughs:
*****
Dec. 2
Jasmine Rosario aka J. Rose (Queens)
Britta Alford (Brooklyn)
Ashley Vigo (Bronx)
Neeks (Staten Island)
Bread Thomas (Queens now/Newark then)
Special Guest Kate Cipoletti (New Jersey)
*****
Limited Open Mic starts promptly at 7PM. Time limit for each slot is a strict 5 minutes. Poetry and Spoken Word ONLY!
*****
When: 1st Thursday of every month
Where: The Parkside Lounge, 317 East Houston Street (corner of Attorney), East Village, Manhattan
Why: Because culture & arts, great literary events are vital to New York City
*****
Doors open at 6:30pm
*****
Donations are welcome and appreciated. Use the donation option on the event page.
*****
Make sure to bring a printed out version of your ticket/tickets or be prepared to show your ticket/tickets (with confirmation number) on your phone. 
Please Note: No TRANSFERS or REFUNDS will be granted, though you are welcome to find REPLACEMENTS for your tickets.
*****
Produced by the long-running Mike Geffner Presents The Inspired Word, which has featured Grammy, Golden Globe, Tony, Obie, and Pulitzer Prize winners, as well as Emmy nominees, American Idol finalists, America's Got Talent finalists, and HBO Def Poetry stars.
Directions
Take the F train to 2nd Avenue, go up the 1st Avenue stairwell and walk east. 
Organizer of NYC Voices: A Poetry & Spoken Word Experience + Open Mic
Founded and produced by longtime New York City journalist and former Village Voice columnist Mike Geffner, The Inspired Word is one of the hottest open mic/performance events in the country, happening every week in NYC and having featured some of the finest original performers in the country. Past features include Golden Globe award-winning actress Jill Eikenberry, Emmy/Golden Globe nominated Amber Tamblyn, film/TV actor/comedian Taylor Negron, actor/comedian/TV personality John Fugelsang, Grammy nominated singer Carolyn Malachi, American Idol finalist Anwar Robinson, and HBO Def Poetry stars Shihan, Suheir Hammad, Lemon Andersen, Regie Cabico, Gemineye, and Beau Sia. For more info, please visit:
https://www.patreon.com/InspiredWordNYC