NYC Tiger Entrepreneurs Conference: November 8th
Description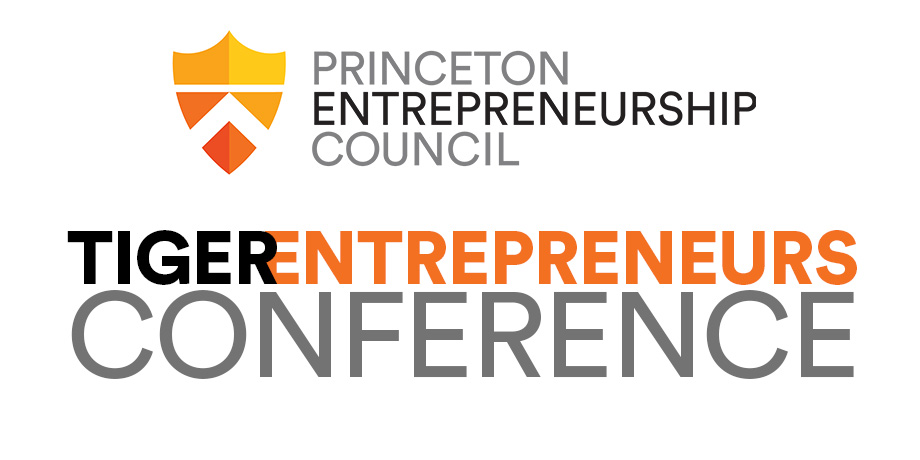 The Princeton Entrepreneurship Council (PEC), Princeton Department of Athletics, Princeton Alumni Association of New York City (PANYC), and Princeton Alumni Angels (PAA) cordially invite you to join fellow Princeton alumni, students, and their guests at the third Tiger Entrepreneurs Conference on Friday, November 8. The aim of the conference is to educate, inspire, and engage the Princeton entrepreneurial ecosystem, in New York City. Our venue is the fabulous Altman Building, located in the Chelsea neighborhood of Manhattan.
Preview the day's agenda at the PEC website.
Attendees at the NYC Tiger Entrepreneurs Conference will enjoy:
A Princeton/Keller Center professor – John Danner – leading a discussion from his popular undergraduate seminar, "Failure: The Other "F" Word"

A fireside chat with Fabrice Grinda '96, co-founder of FJ Labs, on technology trends and investment opportunities

Several alumni-led panel discussions exploring various vertical market sectors integral to the NYC/tri-state startup scene, including blockchain, life sciences, consumer products, social impact, and sports and media. Highlights include the following:

Blockchain and crypto experts will share their insights as investors and founders in this dynamic sector, moderated by Kim Quinones '82, executive director of the NYC Blockchain Center

The growing interest and activity in the social impact space will be discussed by alumni including Bill Wescott '85 (BrainOxygen), Roy Swan '86 (Ford Foundation), and Margaret Crotty '94 (Partnership with Children) representing the expanding investment community and operating leaders of both double bottom line ventures and non-profit organizations

A smart cities panel will explore the future of cities and the future of work from the perspective of policy gurus, investors, and founders, moderated by Cameron Carr '03, director of IoT and Smart Cities at Microsoft

A fireside chat with Josh Bilenker '94, founder and CEO of Loxo Oncology (which was purchased recently by Eli Lilly for about $8 billion) and now in charge of the company's entire oncology research portfolio about his biotech unicorn and the promise of precision medicine

A cast of 30-something alumni will share their respective journeys into building sustainable consumer product companies in the online retail economy, moderated by Adam Tishman '09, co-founder and CEO of Helix Sleep

The sports and media panel will discuss the trends and rapid changes in sports marketing and media, moderated by Ann Rodriguez '99, former WNBA and Atlanta United FC executive

A luncheon keynote address by Chris Halpin '98, EVP and Chief Strategy and Growth Officer, sharing the NFL's journey into global expansion, eSports, digital marketing, and data analytics

Mollie Marcoux Samaan '91, Princeton's Ford Family Director of Athletics, will provide an update on Princeton's phenomenal student-athletes and a sneak peek of the 150th anniversary collegiate football game at Yankee Stadium on Saturday

A startup showcase featuring the six companies who will have just been selected by Princeton Alumni Angels (Princeton's new angel investor community) to present at their fall pitch night

Continental breakfast, lunch, coffee/snack breaks, and a conference-closing networking reception with drinks and hors d'oeuvres
Afterward, all attendees are invited to join other alumni at the Friday evening after-party at the nearby Norwood Club, hosted by PANYC.
And, of course, plan to attend the Princeton-Dartmouth football game on Saturday, November 9 at Yankee Stadium, commemorating 150 years of collegiate football.
For a preview of the day's agenda, please click here. Please reach out to Don Seitz at donseitz@princeton.edu with any questions.
*Please be advised that photography and video/audio recording of the conference will be performed for educational and promotional purposes only.