Description
An event just for teenage families in New York City!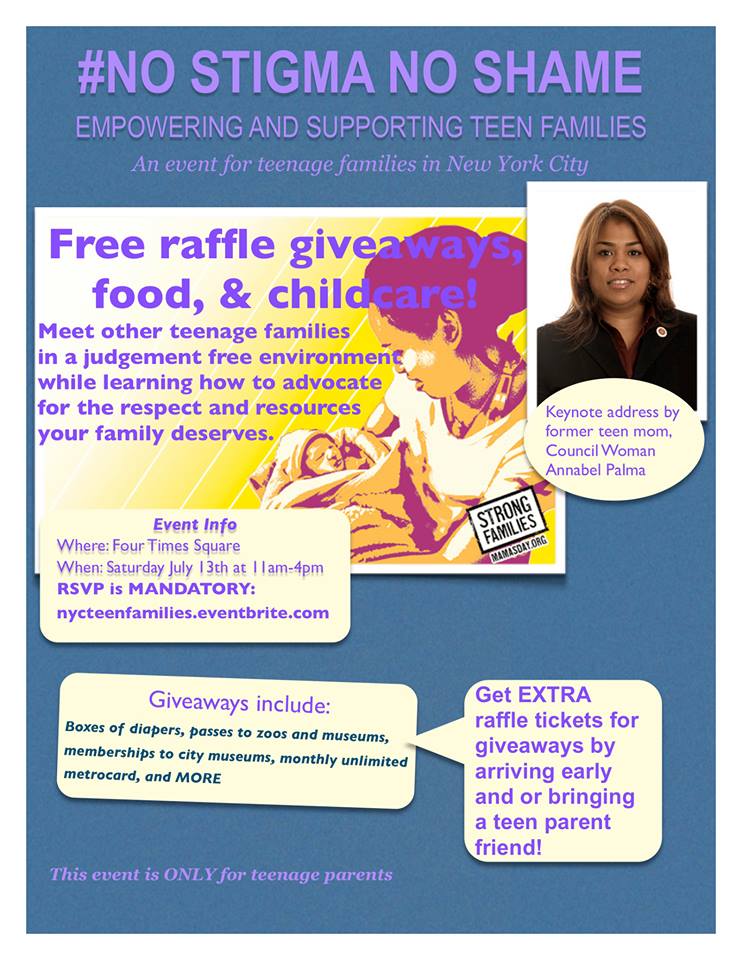 Teenage families need support and encouragement to succeed, sadly a lot to teenage families do not receive this from the adults in there lives or society in general.

The No Stigma No Shame conference seeks to change this by placing both teenage families or organizations that support them in the same space for a day long event catered to the unique needs of New York Cities teenage families.
This day long event will connect teenage families to organizations and groups in New York City that provide non discriminatory support, help, and advice to teenage families to help them stay in and complete school, find job opportunities, and take the steps necessary to becoming self sufficient families.

FREE childcare, raffle prizes, and food are provided.

Come meet other teenage families in NYC, organizations and programs for teenage families, and leave with a renewed sense of empowerment and determination.

EVENT SPACE IS LIMITED RSVP RIGHT AWAY

THIS IS EVENT IS ONLY FOR TEENAGE FAMILIES. IF YOU ARE NOT A TEENAGE PARENT UNFORTUNATELY THIS EVENT IS NOT OPEN TO YOU.