NYC South American Music Festival 2015 (NYC SAMF 2015)

Monday, January 12, 2015 from 7:00 PM to 11:30 PM (EST)
Event Details
After two sold out editions celebrating a vibrant new music scene, rooted in the folklores of various South American countries and encompassing myriad styles including pop, rock, jazz and everything in between, El Colectivo Sur proudly presents the Third Edition of the NYC South American Music Festival, a blurring of musical cultures and an invigorated identity of the South American diaspora.  
 Line Up:
Camila Meza (Chile)
Aquiles Baez (Venezuela)
Sofia Rei (Argentina)
Gabriel Alegría Afro-Peruvian Sextet (Peru)
Nation Beat (Brazil/US)
Get in on the early bird ticket or get the bundle ticket + tote bag. Look how cute they are! And you would just pick it up at the event with your receipt (they will be sold at the event for $15).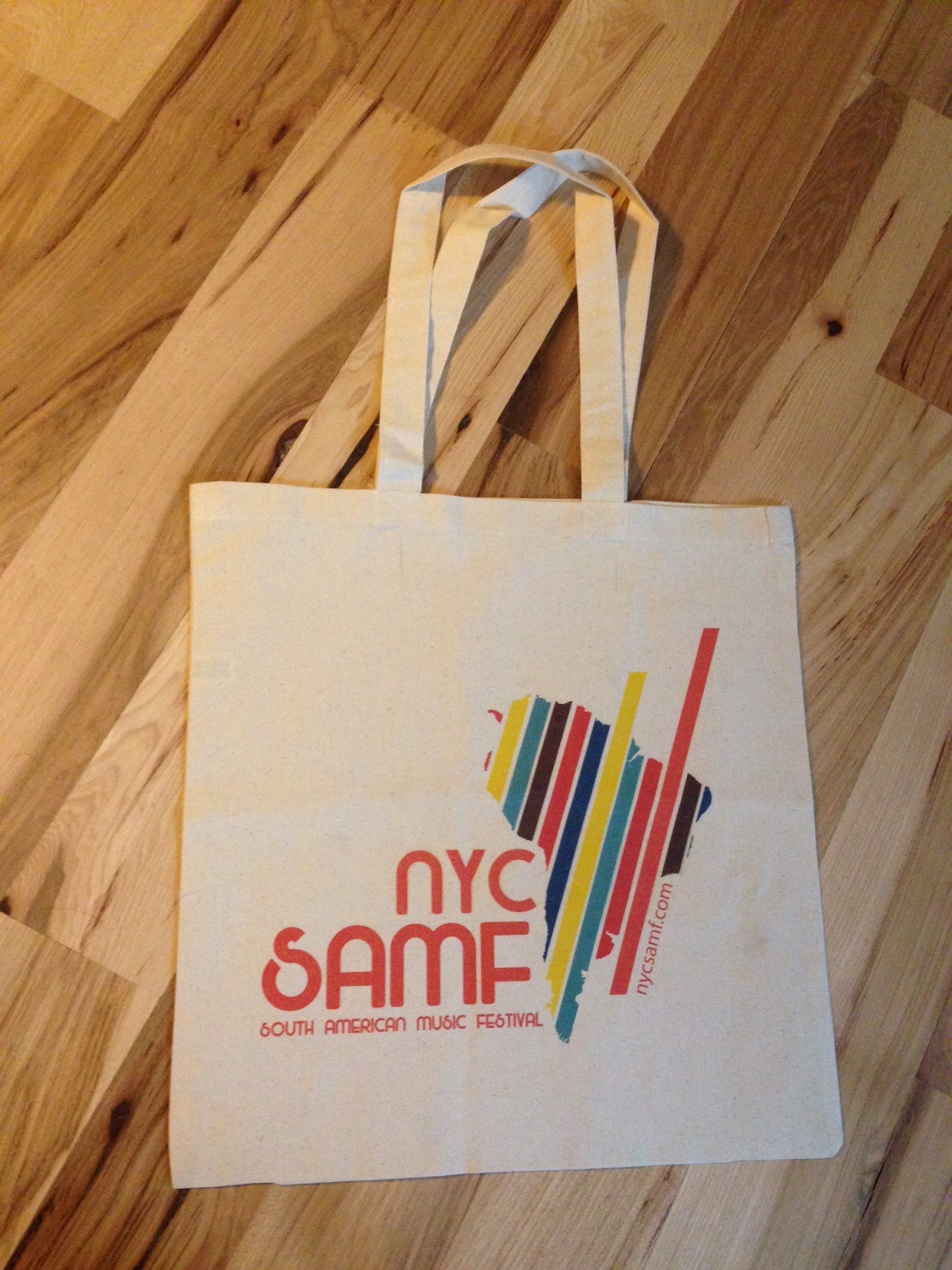 Organizer
Born out of the first edition of the NYC South American Music Festival, El Colectivo Sur is an artist collective founded by Sofia Rei, Sofia Tosello, Juancho Herrera and Lilihouse Agency and has for mission to promote the awareness, experience, exchange, creation and evolution of Latin American music and culture throughout the world by way of activities including composition, live concerts, multi-disciplinary performances and workshops.  These artists share the vision of a South American urban sound which is rooted in their native traditions, but merged with contemporary genres alive in New York City.