NYC Silicon Alley – Fad or the Real Deal?

Thursday, May 7, 2015 from 8:30 AM to 10:00 AM (EDT)
Event Details
 #HoyaBreakfast
Join your fellow Hoyas for the 2015 Georgetown University Alumni Breakfast Series…
NYC Silicon Alley – Fad or the Real Deal?
with
 Eliot Durbin, (BA '06) General Partner at BOLDstart Ventures
and
Matt Tucker, (MBA '94) COO at OLO
 and
 Ellie Wheeler, (BA '94) Principal at Greycroft Partners
moderated by:
Josh Siegel, (MBA '00) General Partner at Rubicon Venture Capital
| | |
| --- | --- |
| 8:30 - 8:45 |   Networking |
| 8:45 - 9:30 |   Panel discussion |
| 9:30 - 10:00 |   Networking |
Space is limited, please RSVP early and accurately
The Georgetown University Alumni Breakfast Series are small, private affairs for university alumni in business, finance, and law. The breakfast events are held regularly and limited to approximately 50 senior professionals. The purpose of the breakfast series is for university alumni to meet and network with other professionals and alumni active in the New York area.
To learn more about the 2015 Breakfast Series slate of events as well as other great Hoya 


info, please view this info packet. 
The Georgetown University Alumni Breakfast Series 2015 has been graciously supported by and in collaboration with: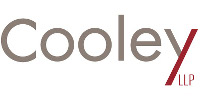 as well as: 
The Georgetown McDonough School of Business Alumni Ambassadors
and
The Georgetown Wall Street Alliance
For more information about the Georgetown University Alumni Breakfast Series 2015, please contact:
Scott Taylor Howard (ScottTaylorHoward@gmail.com),
Eric Saucedo (esaucedo@tricappartners.com),
Katharine Albritton (kma28@georgetown.edu), or
Alison Davis (alisondavis203@gmail.com).
---
Eliot Durbin is a General Partner at BOLDstart Ventures. He enjoys working with founders to launch products and has been investing in startups for over 9 years. He's passionate about working with teams on marketing, product, and financing strategies. His investments include; Retention Science, SpinBack (acq. Buddy Media), Look.io (acq. LivePerson), YieldMo, Anchor Intelligence (acq. Comscore), and Klout (acq. Lithium), BareSnacks, EksoBionics (otcqb: EKSO), and is also active investor / mentor @ TechStars (NYC) & Amplify.LA. Prior to BOLDstart, Eliot cofounded Penny Black in 2008; a private investment firm in NYC investing across broad range of sectors. Eliot previously founded Templates.com, an online software retailer that was acquired 2002. He subsequently worked at the Permal Group, a multi-billion dollar global fund of hedge funds (acquired by Legg Mason in 2006). Eliot is a graduate of Georgetown University with post-graduate study at Columbia University. He enjoys house music, surfing, and lives downtown in New York City.
--
Matt Tucker is the Chief Operating Officer of Olo, a portfolio company of RRE Ventures, PayPal, Core Capital Partners and David Frankel, Managing Partner of Founder Collective. Olo is a leading off-premises ordering and payments company, providing a mobile commerce platform that enables customers to order and pre-pay for goods online or through a mobile device application. Olo gives restaurants a simple way to increase takeout sales by letting customers order and pay right from the restaurant website and mobile phones for faster, more accurate service. Today, Olo is the fastest-growing mobile and online ordering company in the United States, providing mobile and online ordering capabilities for over 2,500 restaurants nationwide. He has over twenty years of experience in technology, media, and technology-enabled service companies, and he has particular expertise in managing development and growth-stage companies, including numerous private equity portfolio companies.
Mr. Tucker previously served as the Chief Operating Officer at PayFone, a leading mobile payment processing service company and a portfolio company of American Express, Verizon Ventures, Rogers Ventures, BlackBerry Partners Fund, Opus Capital and RRE Ventures. Prior to PayFone, Mr. Tucker served as President of RecycleBank, Inc., a portfolio company of RRE Ventures, Sigma Partners and Kleiner Perkins Caufield & Byers. In addition, he served as President of ISC Software, the leading provider of workforce management applications to call centers. He was co-founder, CEO, and Chairman of the Board, of Rely Software, a leading provider of transportation management software to the chemical and process manufacturing industries. Under Mr. Tucker's leadership, the company attracted a world-class client base and in 1999 was named one of the Top 100 private companies in the world by Upside magazine. Rely was acquired by Odyssey Logistics & Technology, a spin-off of Dow Chemical. He subsequently served on the Board of Odyssey and was the Senior Vice President of Corporate Development, where he helped acquire a number of ancillary companies for Odyssey. Prior to Rely and ISC, Mr. Tucker was part of the founding management team of LendingTree, the leading online lending and realty services exchange. At LendingTree, Mr. Tucker was Vice President of Sales & Marketing and was one of the original six members of this company, where he ultimately helped grow the company from under US$1.0 million in revenue to the public markets and the subsequent acquisition by InterActiveCorp (NASDAQ:IACI).

Mr. Tucker holds a BA in Political Science from the University of Michigan and an MBA from the Georgetown University McDonough School of Business.
 --
Ellie Wheeler is a Principal at Greycroft Partners. Based in the New York office, Ellie focuses on investment opportunities across the digital ecosystem, with an emphasis over the last few years on B2B and B2C commerce innovation, marketplaces, and mobile applications. Ellie currently oversees Greycroft's investments in BaubleBar, Daily Secret, Buzz Points, NuOrder, and Plain Vanilla Games and also works closely with our investment in Plated and Nomi.
Prior to joining Greycroft, Ellie worked in a similar role during business school evaluating investment opportunities at Lowercase Capital with investor Chris Sacca. Before working with Lowercase, Ellie worked at Cisco in Corporate Development doing acquisitions, investments, and strategy within the communications, collaboration, enterprise software, and video sectors. While at Cisco, she was involved in multiple acquisitions and investments, including PostPath, Jabber, Xobni, and Tandberg. Ellie's past experience also includes working briefly at the London-based venture capital firm DN Capital, focused on early stage transactional businesses which included Windeln.de and Mister Spex. She began her career in growth capital private equity at Summit Partners in Boston as a generalist.  
Ellie graduated magna cum laude from Georgetown University with a BA in Psychology and holds an MBA from Harvard Business School.
--
Joshua Siegel is General Partner – New York for Rubicon Venture Capital. He oversees the day to day activities and operations of Rubicon including evaluating early stage technology companies seeking funding, assisting current portfolio companies with development and interaction with our angels, attracting LP capital, and development of our network. Joshua has extensive experience and connections in technology, real estate, luxury lifestyle brands, digital media, and consumer products.
Previously, Mr. Siegel was an early stage strategic advisor for startups and real estate concerns, and board member of The Founders Club, an equity exchange based liquidity platform for entrepreneurs. Formerly CEO Professional Connection Resources, an enterprise level marketing system for the legal community, Manager Eastern European Banking Systems at Citibank, Director of Market Intelligence at Citicorp Debt Capital Markets.
Mr. Siegel received his BA degree from Boston University in Economics and Business Administration and received his MBA from Georgetown University's McDonough School of Business in Finance and Entrepreneurship in 2000. He also holds a Degree in Gastronomy from the Institute of Culinary Education in New York. Joshua was born and raised in New York City, attending Horace Mann, where he lives with his wife, son and daughter.
---
The Georgetown McDonough School of Business Alumni Ambassadors is an association of business school alumni that works directly with the Office of Alumni Affairs to encourage community building and promote a strong alumni experience for Georgetown business school graduates. In order to ensure that our alumni have the best community available, we believe that alumni must be involved from the admissions process, through Georgetown, and onward. 
--
The Georgetown University Wall Street Alliance brings together more than 8,000 Georgetown alumni, parents and friends in the financial community. Georgetown University alumni have developed into a significant force in the Wall Street financial community. Leadership positions at Morgan Stanley, Goldman Sachs, J.P. Morgan and numerous other major firms are held by Georgetown graduates. In 1994, a number of these leaders joined then-President Leo J. O'Donovan, S.J., in creating the Georgetown University Wall Street Alliance.
The group works to raise Georgetown's profile and that of its alumni, parents and friends in finance; to create and participate in networking opportunities for financial professionals; to provide networking, mentoring and scholarship support to current and future Georgetown students and to build relationships between members' firms and the university for the mutually beneficial exchange of resources.
When & Where

Cooley LLP
1114 Avenue of the Americas
46th Floor
New York, NY 10018


Thursday, May 7, 2015 from 8:30 AM to 10:00 AM (EDT)
Add to my calendar
Organizer
Georgetown McDonough Ambassadors
Georgetown McDonough Ambassadors
The Georgetown McDonough Ambassadors is a global association of business school alumni that works directly with the Office of Alumni Affairs & External Relations to encourage community building and promote a strong alumni experience for Georgetown business school graduates. Learn more: http://msb.georgetown.edu/alumni/ambassadors
---
Georgetown MBA Alumni Advisory Council
The mission of the MBA Alumni Advisory Council (MAAC) is to strengthen the engagement of Georgetown McDonough MBA alumni in the activities of the school and among the members of core constituencies – MBA alumni, MBA students, MBA faculty and staff – toward the broader goals of program excellence and global renown. Learn more: http://msb.georgetown.edu/alumni/advisory-council
---
Venturing Hoyas
We Are. Georgetown Students & Alums In Startups, Social Enterprise, & Venture Capital Working To Promote Hoya Entrepreneurship. Learn more: http://venturinghoyas.com/
---
Georgetown Entrepreneurship Initiative | Startup Hoyas
With the support of Georgetown's McDonough School of Business, the Georgetown Entrepreneurship Initiative enables students to see the world as entrepreneurs do, while providing the knowledge and skills they need to act on their insights and add value to society. Learn more: http://startuphoyas.com/
---
Georgetown University Wall Street Alliance 
The Georgetown University Wall Street Alliance brings together more than 8,000 Georgetown University alumni, parents and friends in the NYC financial community. Learn more: http://advancement.georgetown.edu/wsa/
---
Georgetown Club of New York 
The Georgetown Club of New York gets its charter fromthe Georgetown University Alumni Association (GUAA).  Founded in 1881, the GUAA works to strengthen firendships and advance the interests of the university by bringing together those who share its past, its present, and its future. Learn more: http://www.nyhoyas.com/
---
Learn More
To learn more about the Alumni Breakfast Series and various Georgetown alumni networks and alliances, please visit: http://gubreakfastseries.tumblr.com/