NYC Real Estate Investors: Learn How to Use Land Trusts To Hide and Protect Your Real Estate Assets

Thursday, September 12, 2019 from 6:00 PM to 10:00 PM (EDT)
Event Details
New York Real Estate Investors:
The National Expert on financial privacy and asset protection, Mr. Land Trust®, has agreed to come to Real Estate Entrepreneurs & Investors Association NYC (REIA NYC) and deliver a presentation for us during which he is going to explain how protecting your assets can actually cut your cost of real estate investing. All you have to do is attend the meeting on Thursday, September 12 at 6 PM and listen! You'll want to take good notes, too, because

Mr. Land Trust® will explain to you how you can:
• Make bigger profits when selling on an installment contract
• Eliminate the risk of selling on a note or contract
• Make more money when selling on a lease-option
• Eliminate confrontations with tenants
• Combine this one essential step with LLC's for dy-no-mite asset protection
• Avoid due-on-sale, transfer taxes, re-assessment upon sale and seasoning issues
• Obtain privacy of ownership and avoid frivolous lawsuits

Did you know that as NYC real estate investors we can create financial privacy and asset protection at NO COST to us! That's right, it costs NOTHING for you and your family to be more secure.

Mr. Land Trust®, Randy Hughes, is just an investor like you and me. His "day job" is and has been real estate investing. He's been doing it for more than 4 decades. Randy specializes in the single-family house business. When you listen to him reveal The Secret to Real Estate Privacy; The Cornerstone of Financial Security and ask him your questions, you'll be talking with someone who understands you and your business.

Please take advantage of this unique opportunity to learn from a true professional who has been in the trenches just like you.

Register for this Immersive Main Event Today!

Randy has trained thousands of real estate investors. Here's your chance to be part of this elite group. You'll want to be there for this special presentation; NO ONE knows more about protecting your assets than Mr. Land Trust®. This is your opportunity to ask questions of THE EXPERT!

To our success!
Dr. Teresa R. Martin, Esq., Founder | Counsel
Generational Wealth Zone | REIA NYC

P.S. Everyone wants to talk to Mr. Land Trust®. Seven days a week he gets calls from people who are eager to learn from him. Here's your chance to see him, live and in person! Take advantage of your opportunity NOW.
About the Speaker: Randy Hughes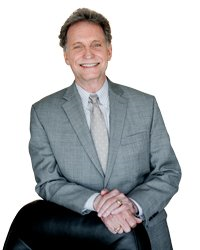 Randy Hughes has been a full-time real estate investor since 1969. After acquiring several properties, Randy finally realized that he should take some time to learn how to protect those properties from deadbeats and their lawyers (frivolous lawsuits).

Over 30 years ago, Randy started learning how to set up and administer his own title holding Land Trusts for privacy and asset protection. Over the years, Randy has become THE national Land Trust expert in the United States. Randy is the founder of the Land Trust University in Illinois and writes the only exclusive Land Trust newsletter and blog in the world.

Randy will be teaching our members the many benefits to using a Land Trust to not only protect assets but make more profits out of each deal. He brings a unique "street level" perspective to using Land Trusts for privacy and asset protection.

Just some of the other awesome things we do at REIA NYC meetings!...

Market Update!
Learn what is happening in the local marketplace. Where are the HOT properties to buy now! Get the information you need to see what real estate strategy is going to work for you.

Haves & Wants!
Great opportunity to ask for properties and present those for sale, as well as find lenders, partners, plumbers, electricians, etc. from the front of the room!

Tip of the Month with Local Experts!
We have our local experts that will stop by and give free tips and tricks on how to help increase your bottom line!

VIP Mastermind - VIP MEMBERS ONLY - 5:15pm - 5:45pm
REIA NYC Mentors/Leaders brainstorm and discuss live deals and obstacles in real estate and how to overcome them.
#newyorkrealestateinvestors #reianyc #nycrealestate #generationalwealth #realestateinvestmenteducation #drteresarmartin
When & Where

TRYP By Wyndham Hotel
345 West 35th Street
New York, NY 10001


Thursday, September 12, 2019 from 6:00 PM to 10:00 PM (EDT)
Add to my calendar
Organizer
ABOUT REIA NYC
Welcome to REIA NYC, an Official New York Chapter of National REIA, is a community that is looking forward to supporting individual's success. We provide a platform for successful New York real estate entrepreneurs and investors who want to inspire others to pursue their dreams and be successful in their own ventures through sharing their challenges and success stories.
At REIA NYC, members are able to access a pool of information and resources that can be helpful in doing real estate business. Apart from providing education and sharing knowledge, REIA NYC also works to help boost each member's confidence.
GENERAL MONTHLY MEETINGS
 These meetings are the heart and soul of REIA NYC. Every month you have the opportunity to attend a workshop, receive an in depth market update presentation, network with your fellow Investors and our Business Associates…plus…have an opportunity to present to the membership properties you have for sale and hear a guest speaker. There is ample time set aside for networking.
The general session includes a guest speaker that is an expert in a specific area of real estate investing.  There is no other organization in New York City that brings individuals and organizations interested in investing in real estate together with the business community that supports them and this happens every month! Create your network and support group that will help make you successful!