Location
Richard Rodgers Amphitheater
18 Mount Morris Park West
New York, NY 10027
Narrated by Keith David, African Redemption presents the life of Jamaican civil rights activist Marcus Garvey and his fight for the equality
About this event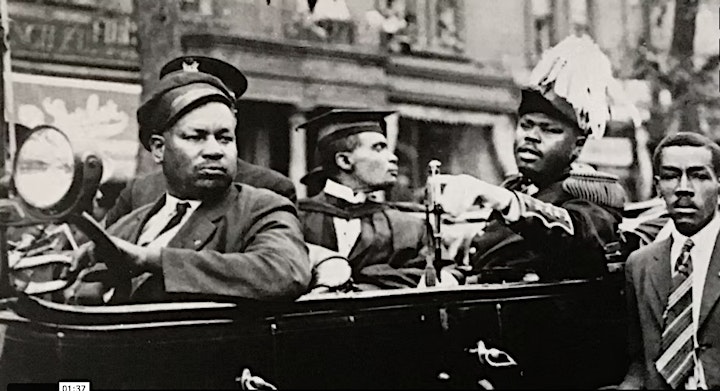 The New York Premiere of African Redemption: The Life and Legacy of Marcus Garvey, directed by Roy T. Anderson, documents the life of Jamaican civil rights activist Marcus Garvey and his fight for the equality of Black people worldwide.
Co-Presenters: Black Star Line Films, Jazzmobile | SUMMERFEST, and HARLEM WEEK
ABOUT IMAGENATION
Led by Moikgantsi Kgama (Founder & Executive Director) and Gregory Gates (Executive Producer), ImageNation has hosted film screenings, live music performances and other cultural events for more than 150,000 people worldwide since its inception in New York City in 1997. In addition to hosting year-round programs at the Film Society of Lincoln Center, the world-famous Apollo Theater, the Schomburg Center for Research in Black Culture, and in New York City Parks, ImageNation has presented internationally in South Africa, Scotland and Canada and domestically at Harvard University, MASS MOCA, and in Dallas, TX, Los Angeles, CA, Baltimore, MD and Washington DC. Programs have featured appearances by leading filmmakers such as Spike Lee, Lee Daniels, Stanley Nelson and Ava Duvernay.