NYC Practitioner Meetup: TCM, Homotoxicolgy and BioEnergetic Medicine

Wednesday, November 13, 2013 from 7:00 PM to 10:00 PM (EST)
Event Details
Before there was Homotoxicology, BioEnergetic Medicine was practiced for centuries in China and Asia. Working with the "flow system" is essential in Chinese medicine for treatments of all diseases.
However, today's modern Traditional Chinese Medicine (TCM) has diverted from the broad, diverse, and ancient practice of Chinese medicine as a flow system.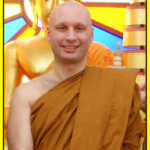 Ven. Bhikkhu Varapañño, formally Giorgio Repeti,L.Ac., is one of a handful of students of Grandmaster Wan's who was taught the traditional way. Ven. Varapañño will share how he used this deceptively simple 3E method to build successful practices in Sydney and New York City. He was invited to and practiced at the Eastchester Center for Cancer Care in the Bronx, working alongside oncologists. Ven. Varapañño is the author of Wan's Clinical Application of Chinese Medicine: Scientific Practice of Diagnosis, Treatment and Therapeutic Monitoring.
Join Ven. Varapañño as he introduces the Six Stages of Sickness from Shang Han Lun, a Chinese medicine classic that classifies the body's symptomatic responses to toxins moving from superficial to deepest energy systems and their treatment strategies. Ven. Varapañño will also discuss the essentials of Good Practice of BioEnergetic Medicine through self-cultivation and community healing. 
Visit www.wans3e.com for more info.
Ven. Bhikkhu Varapañño is a Buddhist monk and master acupuncturist. Formally known as Giorgio Repeti, L.Ac., he practiced and taught acupuncture and massage for over sixteen years. As a direct disciple of Grandmaster Wan's 3E method, he is the author of Wan's Clinical Application of Chinese Medicine. Ven. Varapañño currently resides in Sydney, Australia.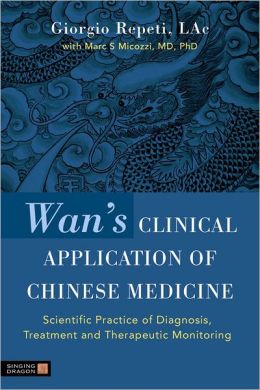 Seating is limited, so register today!
Logistics
7pm Networking and refreshments 
7.30pm - Introduction to Energetix, Welcome
7.45pm Main Presentation and Demonstrations
9.45pm - Finish and networking
Please Note: Access to the Building is easiest by coming to 1 East 28th St and pressing buzzer #4
When & Where

Flatiron Studios (3rd floor)
251 5th Ave
New York, NY 10016


Wednesday, November 13, 2013 from 7:00 PM to 10:00 PM (EST)
Add to my calendar
NYC Practitioner Meetup: TCM, Homotoxicolgy and BioEnergetic Medicine