Description
WeightWatchers is hosting the New Relic User Group on July 7th. Join us for an evening of networking, Insights training, and a user presentation from WeightWatchers. We'll have food and drinks, so come hungry!
Located at 675 Avenue of the Americas, the closest cross street is 23rd. Accessible by PATH or 23 Street Station on the F / M lines.

---
Agenda:
6:30pm - 7:00pm Food, drinks, networking
7:00pm - 7:20pm WeightWatchers presentation on their use of New Relic - Rohit Nagpal or Michael Lysaght
7:20pm - 7:30pm Break
7:30pm - 7:50pm Using the Insights API to monitor anything - Michael Osowski, New Relic - Technical Account Manager
7:50pm - 8:30pm Q&A, Discussion
All New Relic users and fans are welcome! For more New Relic events in NYC, be sure to check out our page on Meetup and keep an eye on the hashtag #NRUG.
---

Thanks to WeightWatchers for hosting the NYC NRUG!
---
Mike Osowski - New Relic Technical Account Manager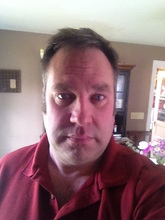 Using the New Relic Insights API to create and populate an Insights event table. Create specific dashboards based on the data collected.
---
Hope to see you there!
Please email jacksond@newrelic.com if you have any questions!