Description
Keynote Address by OPWDD Acting Commissioner Kerry Delaney
Health care reform moves forward for our field as Care Coordination ushers in a new service delivery model. On June 13, OPWDD Commissioner Kerry Delaney's Keynote Address will frame a day of presentations and discussions aimed at informing and educating providers. Members of the OPWDD Transformation Panel will be among the presenters and will also answer questions and address concerns during interactive sessions. This shift has many implications for Regulatory Compliance, IT security and the evolution of Medicaid Service Coordinators to a new role. The experts present will discuss these issues, as well as the financial implications for providers.

The Bonadio Group, a leading CPA and Consulting Firm in the OPWDD field, is proud to sponsor this very important event along with our co-sponsors Tri-County Care, Advance Care Alliance, and CareDesign NY.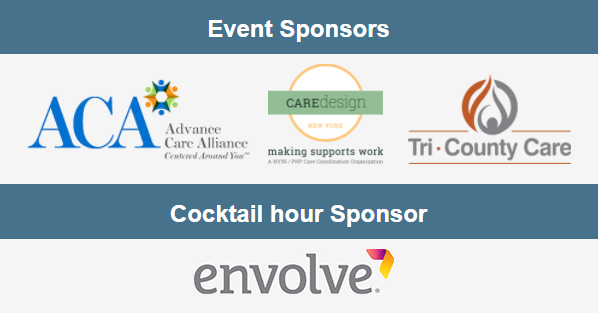 Breakfast, lunch, and snacks will be served.