NYC Meet Plan Go Meetup - Met Planned Went

Tuesday, December 1, 2015 from 6:30 PM to 9:00 PM (EST)
Event Details
Come join us for our Final Meet Plan Go Career Break gathering of 2015! We are excited to be ending our year talking to 3 groups of travelers who all attended Meet Plan Go events in the past and actually went and took a career break and have since returned back home to NYC. We will be discussing what it was like to come back after being gone, what hurdles they faced, and how they all coped with wanting to be out back on the road. It will be an evening where we celebrate those who WENT!
And for the people who are dreaming and planning their career break for 2016 or beyond - this is a great opportunity to talk to those who went and get advice and inspiration.
Schedule: Doors open 6:30PM Panel Discussion 6:45 - 7:45PM Socializing 7:45PM onward
Meet Our Speakers:
Jeff and Brandie Wright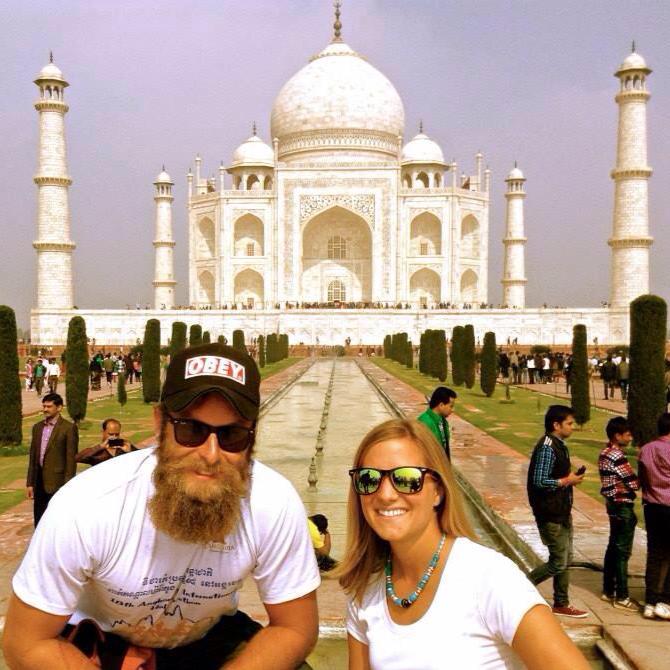 Jeff & Brandie are NYC transplants from rural Ohio who left their 9 to 5 jobs to embark on an extended career break around the world less than a year after getting married. Aside from the first stop, their yearlong trip was planned entirely on the fly and led them through over 20 countries in Africa, Europe, Asia, and North America. Their itinerary included climbing to the summit of Mt. Meru & Mt. Kilimanjaro in Tanzania, running 5 half/full marathons in different countries, the world's highest bungee jump in South Africa, boating through the Mekong Delta, and volunteering at orphanages, elephant sanctuaries and animal rescue shelters. They included the U.S. in their trip, driving an 8,000 mile lap around the country and taking 6 weeks to travel through the flatlands of the southwest, drive along California's scenic coastline, explore Death Valley, and hike the Grand Canyon.

Upon closure of their trip, the couple spent several months with their family in Ohio and Jeff has since returned to a corporate finance position in NYC that he lined up while abroad. Brandie has continued life outside of the 9 to 5, taking courses to develop new skillsets, advising others on how to take their own career break, and evaluating her next career move. Jeff and Brandie continue to compete in local marathons and are envisioning another extended trip to check more destinations off the bucket list.
Website: Not Your 9 to 5
 Desirée Rosario-Moodie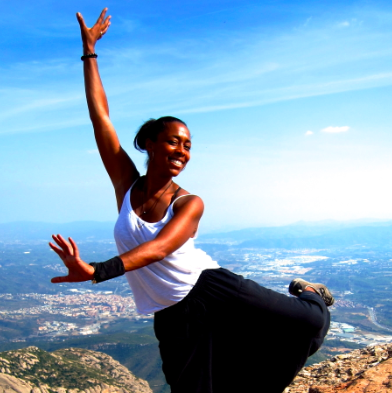 After working several years in television and film production and almost a decade in magazine publishing, Desirée decided on a career break to follow her travel dream (read: obsession) - to travel through Brazil for 6 months max. It took her 3 years to finally grow the courage to get on the road and go. And she when finally did -- she wound up away for 22 months, 3 days with stop offs through Spain, Italy, Morocco, Jamaica, Cambodia, Thailand. Vietnam, Myanmar, Colombia, and finally got to live in Brazil to study Portuguese and Capoeira for a little more than half that time. She's currently back in New York freelancing until it's time to get up and go again!  
Website:  A Little Hiatus
Wynne Gavin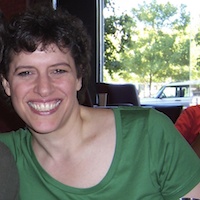 Wynne  first attended a Meet, Plan, GO! meeting in June 2012 "just to see what it was all about." Fifteen months later, in September 2013, she quit her job and left to spend the rest of the year in Europe. She visited 17 cities in nine countries over 13 weeks. And while Italy is a part of her soul, Prague ran a close second in terms of favorite places. Upon returning home to New York in January 2014, Wynne became a "professional temp" which allows her the flexibility to travel whenever the desire hits (and funds allow!).  The Fall of 2015 will find her volunteering in Italy through the Workaway organization, and 2016 plans are already in the works for France and Spain.

---
Meet Your Host
Sherry Ott

Sherry is a refugee from corporate IT who is now a long term traveler, blogger and photographer. Sherry has been blogging about her travels on Ottsworld: Travel and Life Experiences of a Corporate America Runaway since 2006. It was named one of the Best Around the World Travel Blogs on Bootsn'All travel website. 

While on a career break she traveled around the world to over 23 countries primarily solo armed with her camera. Since her career break she has spent a year living and working in Vietnam, hiked the Annapurna Circuit in Nepal with her father, traveled the globe house-sitting, participated in cultural exchange programs in the Middle East, drove 10,000 miles from London to Mongolia for the Mongol Rally, walked the across Spain on the Camino de Santiago, drove across India in a Rickshaw for charity, and co-created the Career Break 30 Class, and organizes Meet, Plan, Go! events across North America. Sherry's latest adventures was to travel above the Arctic Circle to see polar bears.
Website: OttsWorld | Twitter: @OttsWorld  |  Facebook:  OttsworldTravel
When & Where

The Penny Farthing
103 3rd Avenue
Corner of 3rd Avenue & 13th Street
New York, NY 10003


Tuesday, December 1, 2015 from 6:30 PM to 9:00 PM (EST)
Add to my calendar
Organizer
Meet, Plan, Go!
Meet Plan Go  provides inspiration and 'how-to' advice regarding career break planning and travel. At Meet, Plan, Go! we are leading the career break movement in North America; encouraging and teaching others how to travel the world and have it be beneficial to your career. We envision a world where the term 'career break' is a part of your overall career strategy and your resume.
 Sign up for our FREE 30 day course on how to plan and take your own career break here!
NYC Meet Plan Go Meetup - Met Planned Went