Description

NEW LOCATION: John L. Tishman Auditorium at The New School University Center, 63 Fifth Avenue (at 13th Street)
Save the date for NYC Media Lab's Annual Summit, a snapshot of the best thinking, projects, and talent in digital media across the City's universities.
This is an opportunity for media executives, technologists, and decision makers to see university prototypes and demonstrations that explore interesting technologies and applications related to digital media and communications, encompassing data, video, mobile, interfaces, and interactive design.
Representatives from NYC Media Lab corporate members, NYC startups, and tech companies will participate. Corporate members include AT&T, ESPN, HBO, Hearst Corporation, MLB Advanced Media, NBCUniversal, News Corp, Publicis Groupe, Time Warner Cable, and Verizon.
KEYNOTE SPEAKERS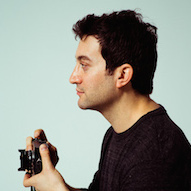 JON ORINGER
Founder & CEO, Shutterstock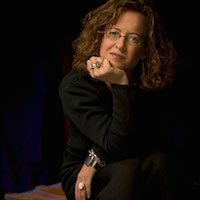 DR. GENEVIEVE BELL
Vice President and Intel Fellow, Intel Labs
Director, User Experience Research
THE DEMO LINEUP
200 Years of Manhattan
Salem Almansoori, MPS, NYU ITP
An interactive visualization of the progress of Manhattan's population/architectural sprawl since the 1800s to the present day


AICER: an Assistive Image Comment Robot That Automatically Suggests Comments for Social Media Photos
Taikun Karen Liu, MS student, and Shih-Fu Chang, Professor, Columbia University
AICER improves user experience with social media photos by automatically suggesting comments relevant to depicted emotions in the photos


AngularJS Embed.ly Library
Sarah Green, BA Computer Science, Columbia College
An open-source JavaScript library for AngularJS web applications to interact with the Embed.ly API, a rich media embedding service


Application-Aware Routing Platform Using SDN
Kyung-Hwa Kim and Hyunwoo Nam, PhD, Columbia Engineering
An application-aware routing platform using software-defined networking


Arcosanti
Mandy Morrison, Visiting Professor, Pratt Institute; Digital Arts Educator, CRC NYC Parks Department
4-channel performative video using graphics/text in an experimental town with goals of integrating urban social interaction with natural systems


Augmented Skirt
Birce Ozkan, MFA Design and Technology, Parsons The New School for Design
A smart and fashionable piece featuring the technology of a navigational instrument


Binary Pattern Generator
Brendan Byrne, MFA Design and Technology, Parsons The New School for Design and Matthew Romein, MPS, NYU ITP
A system of modules that process digital signals to create visual and musical patterns


Carrier Pigeon
Hanbyul Jo, MPS, NYU ITP
Mobile messenger that reflects real location of sender and receiver. The pigeon takes your message and flies at its speed to deliver it


CityBeat
Raz Schwartz, Post Doc Researcher, Cornell Tech
A multi-platform application for newsrooms and journalists that sources, monitors and analyzes hyper-local information from multiple social media platforms in real time
CitiBike Rebalancing Study
Juan Francisco Saldarriaga, Research Scholar, Spatial Information Design Lab, Columbia University Graduate School of Architecture, Planning and Preservation
A series of visualizations that study CitiBike's rebalancing problems and serve as a starting point for further analysis


Columbia News Rover
Joseph Ellis and Daniel Morozoff-Abezgauz, PhD Electrical Engineering, Columbia University
An automatic system linking news from 100 broadcast TV channels to Wiki events and summarizing who speaks on what topics in real time


The Daily Pundit
Chris Aston, BA Economics, and Billy Shaw Susanto, BA Economics & Computer Science, NYU College of Arts and Sciences
A Q&A-driven news platform & app designed for you to ask, answer, & track questions on the most important daily news stories


Design at the Threshold
Diego Zaks, MFA Communications Design, Pratt Institute
Practical exploration on how designers construct meaning in a personal & experiential way by repurposing and misusing existing technology


DesignedIn
Shahrouz Varshabi, MFA Design and Technology, Parsons The New School for Design
An exclusive community of design students, alumni, faculty & employers coming together to learn, teach and work on real-world projects


Detecting Foodborne Disease Outbreaks Using Social Media
Fotis Psallidas, PhD Computer Science, Columbia Engineering
Using social media to help detect foodborne disease outbreaks originating in NYC restaurants


Digital DNA
Betty Quinn, MFA Design and Technology, Parsons The New School for Design
A visualization exploring the intersection between our digital and physical identity


Digital Interfaces: Structuring Fluid Territories
Pablo Lorenzo-Eiroa, Associate Professor Adjunct, The Cooper Union School of Architecture
Students studied landscape-urbanism strategies for the systems of bays, rivers, shores and ports that surround New York City through computer simulations


Digital Media Annotation Tool
Alex Todaro, MFA Interaction Design, SVA
Web app that allows for easy collaborative annotation and tagging of social media for research, visualization, and analytics


Dow Jones LightBoard
Nicholas Breeser, BE Mechanical Engineering; Olivia Glennon, BFA Art; Tyler Paige, BFA Art; and Andrew Rehayem, BE Computer Engineering, The Cooper Union
LightBoard is a 30ft tall breaking news headline board, interactive game platform, and proof of concept located in the Dow Jones midtown office


Duration
Fabiola Einhorn and Roula Gholmieh, MFA Design and Technology, Parsons The New School for Design
A self-contained object to explore the ways in which time and space is relative


Excavation
Betty Quinn, MFA Design and Technology, Parsons The New School for Design
An interactive work where the audience can explore deeper levels of seemingly ordinary images, accessing otherwise unattainable experiences


Fish In the Hewitt
Kyle Greenberg and Kelly Saxton, MPS, NYU ITP
An interactive experience that allows viewers to fish around in the Cooper Hewitt Design Museum's digital collection


Flicker Effect
David Muñoz, BFA Studio Art, NYU
How to animate a still image


For My Own Good? A Data Visualization on Internet Censorship
Peiying Feng, MFA Design and Technology, Parsons The New School for Design
An interactive data visualization, created using Processing, depicting 500 randomly chosen sites that have been blocked by the Great Firewall of China


Four Broken Hearts
Lucy Matchett, Muhammad Babar Suleman, and Alex Tosti, MFA Design and Technology, Parsons The New School for Design
Four Broken Hearts is a transmedia storytelling project encompassing film, live performances, location-based experiences, and social media


Gametron 7000
Joshua Knowles, Adjunct Professor, NYU ITP
A collaborative platform that allows anyone to make simple games


Gemini
Atlas Chen and Nick Zhang, MFA Game Design, NYU Tisch
A poetic video game about a journey of two stars and an artistic expression of personal values and beliefs about life and human relationships


Gistly
Alex Vlachokostas, PhD Electrical Engineering, City College of City University of New York
Offers online purchasers a single glance visual overview of hundreds of reviews per product


Go Baller
Chris Dell, MA Entrepreneurial Journalism and 2014 Tow-Knight Fellow, CUNY Graduate School of Journalism
Go Baller is a social discovery app for sports fans. We collect the most viral sports content on social media and personalize it for each user


Golden Throne
Birce Ozkan, MFA Design and Technology, Parsons The New School for Design
An interactive object that raises awareness about the effects of the "American Dream" in the contemporary individual


GreenKids Media
Justin Chua, BS Advertising; Niket Patel, MBA Entrepreneurial and Small Business Operations; and Lynn Rogoff, Professor, New York Institute of Technology
GreenKids is a 3D adventure in finding, saving, and connecting with endangered species globally. Virtual habitat reconstruction possibilities open to save species


Guide
Diana Freed and Claire Volpe, MPS, NYU ITP; Michelle Penso, MS Occupational Therapy, NYU Steinhardt; and Nikki Zeichner, MS Integrated Digital Media, NYU Polytechnic School of Engineering
Assistive device that enables individuals to improve upper extremity function, range of motion and posture. Provides tonal feedback, transmits and saves data


InfoScribe
Aram Chung, Dual Degree MS Student, Computer Science and Journalism, and Madeline Ross, MS Digital Communication and Multimedia, Columbia Graduate School of Journalism
A crowd-sourcing platform that lets audiences contribute to investigative journalism by transcribing data trapped in PDFs


Interface for Smart Watch
Kai Cheng, MFA Design and Technology, Parsons The New School for Design
Smart watch to solve everyday problems; includes headphones, A/C control, workout function, and navigation


The Library Project
Annelie Berner, Associate Research Scholar, Spatial Information Design Lab, Columbia University Graduate School of Architecture, Planning and Preservation
Exploring possible ways to browse digital library collections and learn about how networks of knowledge are created across the Columbia University community


Luca The Robot
Parviz Kermani, Professor, Guttman Community College, CUNY
Luca is a robot of Lego parts and its own computer which self-navigates over a colored path. Built by two freshmen, G. Javodova and A. Lopez, and IT Professor Kermani


Mobile Decoy Applications
Yuan Jochen Kang, PhD Computer Security, Columbia Engineering
Decoy apps trap unauthorized users of a mobile phone, take a picture of the thief and lock the phone to prevent the loss of sensitive data


New Learning Times
Mason Hooten, Associate Product Manager; Manav Malhotra, Product Manager; and Kate Meersschaert and Brian Sweeting, Innovation Fellows,Mason Hooten, Associate Product Manager; Manav Malhotra, Product Manager; and Kate Meersschaert and Brian Sweeting, Innovation Fellows, Teachers College Columbia University
NewLearningTimes.com is a daily multimedia publication covering innovations in learning and the forces shaping the future of education


NYC Taxi Viz
Emily McAllister, MBA, and Geng Tan, MBA, Cornell Tech
An interactive data visualization using 170 million taxi rides to predict which is the best intersection to walk and grab a cab


Oral Perspectives
Alec McClure, MFA Design and Technology, Parsons The New School for Design
VR experience in which one undergoes a series of situations that are both absurd and everyday from the inside of a mouth


Our Air
Sam Thurman, Maryland Institute College of Art, and Yuchen Zhang, MFA Design and Technology, Parsons The New School for Design
A data visualization to help viewers understand the ebb and flow of air pollution in China


Out, a Coming Out App
Eddie Chen, MS Integrated Digital Media, NYU Polytechnic School of Engineering
An app that aims to make coming out safer and more accessible for LGBT people through modern applications of data and technology


Paper Mirror
Enrica Beccalli, MFA Design and Technology, Parsons The New School for Design
Technology virtualizes our traditional world: this project investigates new relations between traditional objects and new technologies


Parole Hearing Data Project
Nikki Zeichner, MS Integrated Digital Media, NYU Polytechnic School of Engineering
Making diverse records related to Parole Hearings in New York State open and usable for criminal justice research and policy-making


Past & Present
Owen Herterich, MFA Design and Technology, Parsons The New School for Design
An experiential web app that explores the intersection between the past and present through the fusion of nostalgia and data


Pelada
Apon Palanuwech and Gabriel Gianordoli, MFA Design and Technology, Parsons The New School for Design
With playfulness in mind, Pelada is a web-based multiplayer football game that allows countless players to come join the game at the same point using their smartphone


The Penis Wall
Peiqi Su, Resident Researcher, NYU ITP
This kinetic sculpture consists of 81 erectable penises that dance to a music, or respond to either a viewer's movements or to realtime movements in the stock market


Public Interactives
Anne Balsamo, Dean and Professor; Josephine Holtzman, MA Media Studies; Ateqa Khaki, MA Communication and Media Studies; and Dale MacDonald, Director of Creative Technologies, School of Media Studies, The New School
Hands-on interaction with the AIDS Memorial Quilt and post-Sandy in the Far Rockaways


Rabbit Hole
Laura Juo-Hsin Chen, MPS, NYU ITP
Web-based emotion exploration game, wandering through different feelings down the rabbit hole


Sensory Sound Objects
Ezgi Ucar, MFA Design and Technology, Parsons The New School for Design
A series of objects converting Braille into music, giving users a different point of view of their communication tools and perception abilities


Shakehands
Tobias Anger, Alex Chassin, and Carolyna De Laurentiis, MBA, NYU Stern
Enabling bluetooth low energy and ibeacon technology, Shakehands-App allows you to make online social connections simply by shaking hands with one other


SideProjects
Houtan Fanisalek and Ken Kruger, MS, Columbia Engineering
A movement detection framework for mobile devices that can be used to detect exercise and dance moves


SINNET: Extracting Social Networks from Text
Apoorv Agarwal, PhD Computer Science, Columbia Engineering
SINNET is a system that extracts a social network from narrative text, such as newspaper articles or literature. It displays the extracted network as a graph


SlashDash
Adnan Agha, BFA Game Design and Filmmaking, and Alexandre Gresh, BFA Recorded Music, NYU Tisch
A top-down Capture the Flag video game for 2 teams of badass ninjas


SocialEffort
Danielle Leong, BS Mechanical Engineering, and Alim Williams, BS Business and Technology Management, NYU Polytechnic School of Engineering
A plot form to enable the measurement and monitoring of the giving community


Sound Necklace
Ezgi Ucar, MFA Design and Technology, Parsons The New School for Design
Bringing fun and playfulness into an everyday object: a necklace that makes sounds


Streamfully
Paul Pangaro, Faculty, SVA
Changing how users interact with digital content by enabling deep personalization and real-time hyperlinking across the web


Streamloading
Amir Hosseini, PhD, NYU Polytechnic School of Engineering
A novel video streaming scheme, which provides mobile users in wireless networks with high quality video at a low cost


Sunburn!
Aaron Freedman, Diego Garcia, & Toni Pizza, MFA Game Design, NYU Tisch
A charmingly dark planet-hopping iOS game


Swyft Media
Grant Long and Kevin Middleton, Swyft Media, an NYU Incubator company
A turn-key solution for brands looking to distribute their digital content through mobile social messaging and for mobile platforms looking to better engage and monetize their users


take ctrl
Enrica Beccalli and Roula Gholmieh, MFA Design and Technology, Parsons The New School for Design
An interactive installation that creates a link between brainwave biometrics and data


Th_s Lan_ Is Yo_r L_nd
Karl Ward, MPS NYU ITP
Music/map/public data mashup, exploring US child poverty rates with music and sound instead of words and charts


Turbine
David Lobser, Research Assistant, NYU ITP
A story about moths told via a web-based, 3D, parametric modeling and animation tool


Tuzag Anonymous Tailored Advertising System
Dave Bulger, Newhouse School at Syracuse University
A system for creating & delivering individually tailored ads without exposing consumer data to advertisers


Univate PBC
Ramzi Abdoch and Jide Adebayo, Columbia University
Univate.co is an intra-university online service for innovation management and micro-feedback


Vialogues
Mason Hooten, Associate Product Manager; Manav Malhotra, Product Manager; and Kate Meersschaert and Brian Sweeting, Innovation Fellows, Teachers College Columbia University
Vialogues.com supports focused, annotated discussions around video. Designed by researchers & educators at EdLab, for 21st century learning


VIBu - Virtual Teams in International Business
Jeffrey Younger, Clinical Assistant Professor, NYU Stern
A real-time business simulation linking university students across countries and cultures in an immersive manufacturing, negotiation and sales environment


Wearable Sensorial Diary
Birce Ozkan, Niki Selken, Ezgi Ucar, and Enrica Beccali, MFA Design and Technology, Parsons The New School for Design
A diary prototype that captures and shares tastes, scents, and sounds with a simple movement or just by leaning in for a hug with a friend


WordsEye
Bob Coyne, PhD Computer Science, Columbia Engineering
WordsEye is a web and mobile tool that allows its users to create rendered 3D scenes by describing them in natural language


WrapGenius
Sam Slover, Resident Researcher, NYU ITP
A personal journey into better food labeling