Multiple Dates
NYC Lavender Festival and Ju-Bee-Lee: Harvest a Bouquet NYCHA/SNAP Members
Harvest your own bouquet from a field full of Lavender flowers overlooking beautiful Buttermilk Channel .
About this event
How many people can say they harvested their own bouquet of fresh lavender flowers- directly from the field? You will receive a brief hands- on harvesting tutorial and then cut your own take home bouquet from the sunny field overlooking Buttermilk Channel. A one of a kind experience.
Suitable for ages 12 and up. Younger children may accompany you into the field, but cannot use harvesting tools.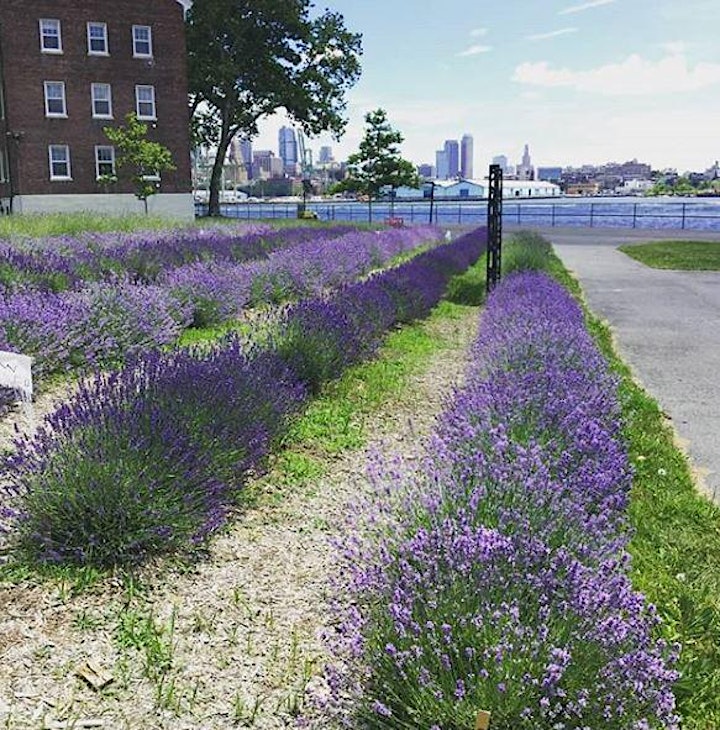 The "NYC Lavender Festival" offers 2 days of tours, maker workshops, harvesting opportunities and fun activities, all connected by "The Lavender Field" on Governors Island, a healing space for community, bees and earth, and the only lavender field in all 5 boroughs of New York.
Come by the lavender field at the South Battery on Governors Island and dive into the heady fragrance of lavender, see the field in bloom, and take advantage of spectacular photo opportunities. Sign up on Eventbrite for various workshops and tours.
Organizer of NYC Lavender Festival and Ju-Bee-Lee: Harvest a Bouquet NYCHA/SNAP Members
Earth Matter NY seeks to reduce the organic waste misdirected into the garbage stream by encouraging neighbor participation and leadership in composting. 
The Lavender Field project extends Earth Matter's overall mission to promote community based composting -- how to make make it, how to use it, and how composting fits into the loop between table and farm.