Description
Come join us to talk Healthytech with industry insiders and discover exciting prospects for investment and collaboration.
Agenda:
5:30 - 6:15pm Cocktail and networking reception
6:15 - 6:20pm Introduction, Lori S. Smith, Partner, White and Williams LLP
6:20 - 6:25pm Investment Panel introductions

Investment Panel:
Inna Plumb, Partner, Redesign Health
Rob Bender, Investor & CEO, Salute Safety
Courtland Thomas, VP & NYC Chapter Lead, Columbia Venture Community
Amy Cooper, Strategic Consultant, Advisory

6:30 - 8pm Presentations by:

Sue Bell, RN, BN, Chief Growth Officer, Cecelia Health
David Berman, CEO, Slingshot Health
Cedric Kovacs-Johnson, CEO, Flume Health
8 - 9pm Networking


Lori S. Smith - White and Williams
Lori Smith, Chair of the firm's Business Department, is also a member of the firm's Healthcare and Food and Beverage Groups and previously served as Co-Chair of the Corporate and Securities Group. Lori's practice focuses on representation of foreign and domestic companies at all stages of development from formation and early and growth stage companies to multi-national public companies, as well as angel, venture capital and private equity investors. Her practice spans diverse industries including, technology, media, fashion and textiles, financial services, food and beverage, sports, specialty chemicals, insurance, healthcare and digital health. Lori has more than 30 years of experience handling corporate and commercial transactional work for her clients, as well as acting as outside general counsel managing all of their other ongoing legal needs. She has significant experience representing emerging technology companies and venture capital and angel investors in connection with early and growth stage financings and strategic transactions.
Presenting Companies

We are a sleep technology company, unlocking the full potential of sleep. We use technology as our weapon to solve the problem of sleep deprivation, and in the process bring about the biggest evolution that sleep has seen in the last 300 years. The award-winning Eight Smart Mattress is currently used by over 20,000 people to understand their sleep and maximize recovery.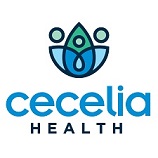 For pharma & payers, Cecelia Health's coaching solution combines expert clinical support with tech to affordably improve patient adherence and health outcomes.
Cecelia Health, formerly Fit4D, is connecting clinical coaching and our proprietary technology with diabetes patients to improve patient outcomes for a healthier population.
Named for a remarkable Certified Diabetes Educator (CDE), Cecelia Health partners with pharmaceutical companies, medical device companies, and insurer plans to improve the lives of individuals living with diabetes. With the largest staff of CDEs in the country, we deliver effective, personalized one-on-one solutions through a blend of technology and clinical coaching.


Slingshot Health is a dual sided unfettered marketplace in healthcare connecting patients and providers. Providers on average have four openings per day while patients wait on average thirty days to see a provider. We connect both sides with no membership or maintenance fees. We opened in Manhattan late last year. Today if you put in any Manhattan zip code over 100 specialties (Traditional, Alternative, and Complimentary Providers) are providing over 1,000 services. We tell the patient the average cost for the service they are seeking, they use that as guidance and their bid goes to all the providers who can provide that service for them. The Provider can accept, counterbid, or ignore the bid. Patients join us using their credit card, debit card, HSA, or FSA. Since the payment is made in "cash", significant savings are enjoyed by all. Slingshot Health provides Access, Affordability, and 100% Transparency to Healthcare.


At Flume Health we believe that health plans are a conduit between patient and provider. They are necessary bodies but exist only to facilitate the smoothest delivery of healthcare to the members they serve.
We are a Third Party Administrator on a mission to deliver the highest quality care at the best possible price, without friction.
Because we are a technology company making an insurance platform we can bring the most sophisticated care systems and payment protocols to employers that other legacy TPA's cannot.
Welcome to the future of healthcare.