NYC- Great UX Case Studies for Hiring, Portfolios & The UX Awards

Thursday, May 1, 2014 from 6:30 PM to 8:30 PM (EDT)
Event Details
OVERVIEW
As UX professionals, we all struggle with how to represent and describe our work to hiring managers and others. For many UX roles in hiring, graduate admissions and for digital awards, the emphasis is increasingly on showing an effective and compelling portfolio comprised of stellar case studies of individual projects. But what exactly should go into a UX case study? How do you best showcase a project? And what if you've created something really great and want to share it with the world? 
In this event, Beverly May, founder and organizer of the UX Awards, will join Ben Tregoing, KC Oh, Matt Weber, and Brian Ragan to discuss how to create winning UX case studies as part of a standout UX portfolio. These case studies can be used to get a better job, get into a fabulous grad program or win international Awards and gain broad acclaim for your work. 
The event will be structured in two parts. The first half of the event will discuss the UX Awards- the premier international awards for exceptional digital experience, which is now in its fourth year. The UX Awards submission window opens a few days later, so we'll focus on what the awards are, the submission process and what makes an exceptional submission case study. Great case study submissions for the Awards are also great case studies for your or your company's portfolio! 
The second half of the event will discuss broader needs around UX portfolios and hiring in the context of UX portfolio case studies. Ben Tregoing, KC Oh, Matt Weber, and Brian Ragan will join the conversation to discuss UX hiring, portfolios and case studies that are effective and that cover the full range of UX process- research, strategy, defining the audience, testing, mockups, prototypes, design and implementation. We'll focus on how to create great UX case studies for various scenarios and types of projects that are sure to showcase your work in the best light and get noticed. 
---
AGENDA
Entry & Networking (6:30 – 7:00)
UX Awards 2014 – Introduction into Awards & How to make a Winning Submission (7:00 - 7:30)
Matt Weber will present his latest research on exactly which skills are in demand in the UX job marketplace, and that you should show in your case studies, based on his research from IndustRAY (7:30 - 7:40)
Panel Discussion and Q&A with Panelists on UX Portfolios (7:40 - 8:15)
Networking (8:15 - 8:30)
---
PRESENTERS
Beverly May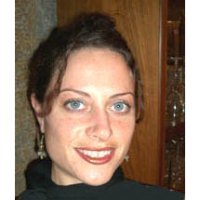 Beverly is the founder, organizer and host of the UX Awards as well as the founder of Oxford Tech + UX, a boutique product strategy and UX consultancy.  Beverly is an experienced technology product executive with 17 years' in digital spanning digital agencies, software companies, startups, government and publishing and media in New York, Toronto and San Francisco. She has an MBA from University of Oxford, an MS from ITP at NYU, and a BA from University of Toronto. She is also the acting President of NYC - CHI, New York City's largest and oldest UX group. 
Twitter: @OxfordTech
LinkedIn: http://www.linkedin.com/in/beverlymay
Ben Tregoing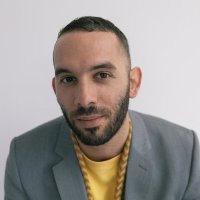 Ben is the Co-founder and Director of the The Design Team, a firm which specializes in helping companies structure, build and integrate more stable and sustainable design teams as well as helping the designers to navigate their careers in a more meaningful, considered way. After spending a number of years embedded within the European UX community; focussing on London, Spain and Sweden, Ben saw a gap in the market for a new type of consultancy. The Design Team's goal is to demystify the delicate process of building user centred design teams, and sustainably integrating them within complex organisations. 
Twitter: @The_DesignTeam
Linkedin: http://www.linkedin.com/in/bentregoing
KC Oh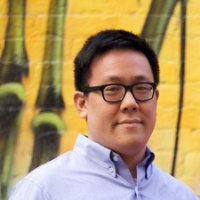 KC is the Interaction Design Lead at Fjord. KC is passionate about creating elegant solutions to difficult, real problems through interaction design, prototyping, user research, and product strategy. KC's UX experience spans about a decade at various renowned companies such as Flixster, Etsy, Moment as well as a freelance Interaction Designer. He received a MCHI, Human-Computer Interaction at Carnegie Mellon University where he also received a BS in Computer Science and Human-Computer Interaction.
Twitter: @okaysee 
LinkedIn: www.linkedin.com/in/okaysee
Brian Ragan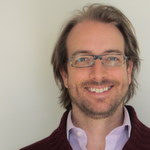 Brian is Executive Director, User Experience, at MRY where he leads experience design teams responsible for product development, service design, branded apps, and e-commerce & marketing experiences for clients including Johnson & Johnson, Coca-Cola, Moleskine, Jägermeister, and a major bank about to launch an exciting new mobile-enabled investment product for consumers. Brian has nearly 20 years of experience with UX and with managing teams at various firms such as Omnicom's Tribal DDB and Hyphen, Inc., KBS+, Dennis Interactive, MRY, and two start-ups: Hey, Neighbor!, a social network for neighbors, and PopGoal.com, an incentivized goal achievement app. Brian attended George Mason University, where he received a BA in Communications.
Twitter: @BrianRagan
LinkedIn: www.linkedin.com/in/brianraganux
Matthew Weber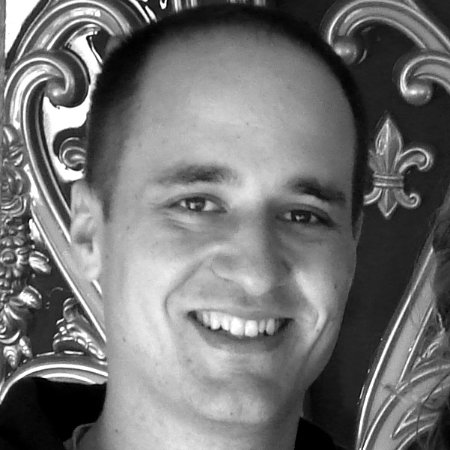 Matthew is the CEO of Conjure, which specializes in making complex data easy to use. He also teaches the UX Portfolio class at NYU, and is a member of the NYU UX curriculum board. His work has been showcased by Apple, and he has lectured at NASA. He has lead UX projects for Thompson Reuters, CNN, Lincoln Financial, Morgan Stanley, Sesame Street, and many more. He also runs the UX + Data Meetup in NYC. Matthew received a BFA in Graphic Design, Web Application Design at the School of Visual Arts.
Twitter: @matthewweber
LinkedIn: www.linkedin.com/in/mrmatthewweber
---
NYU's School of Continuing & Professional Studies offers many adult programs for continuing education in design and technology, including Certificates in User Experience Design, Graphic Design, Analytics and Data Visualization, and an MS in Advanced Digital Applications. More info: http://www.scps.nyu.edu/
The New York Chapter of SIG-CHI, (Special Interest Group - Computer Human Interaction) has over 1900 active members in all aspects of HCI, including information architects, interaction designers, user experience designers, service designers, product and museum experience designers, usability practitioners, digital librarians, user interface designers and UI developers. Join the active email group or our meetup group at meetup.com/NYCCHI/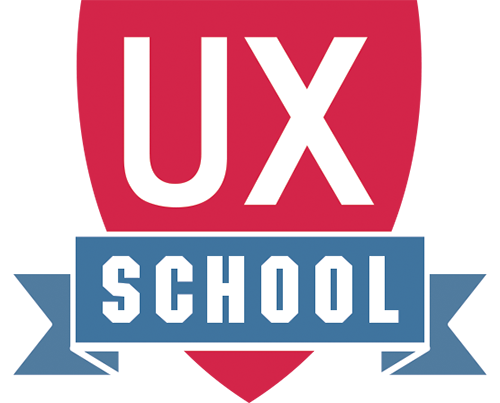 UX School's mission is to help UX designers build their skills and portfolio, through hands-on workshops, one-on-one critiques, and lectures from leaders in the field. meetup.com/UX-School/
The UX Awards are the premier awards for exceptional digital experience. Celebrate groundbreaking experiences that humanize and enhance technology. The UXies honor the innovators behind the digital products that define our world and inspire technologists to create human-centered products that solve customer problems. 
http://uxawards.org
Twitter: @UXAwards
LinkedIn: linkedin.com/company/user-experience-awards/
Facebook: facebook.com/uxawards
YouTube: youtube.com/uxawards 
Have questions about NYC- Great UX Case Studies for Hiring, Portfolios & The UX Awards?
Contact UXAwards.org
When & Where

NYU SCPS - Woolworth Building
15 Barclay St
Room 430
New York, New York 10007


Thursday, May 1, 2014 from 6:30 PM to 8:30 PM (EDT)
Add to my calendar
Organizer
The premier global awards for exceptional digital experience: UXAwards.org