NYC Filmmaker Networking Event: Spring Fling
Description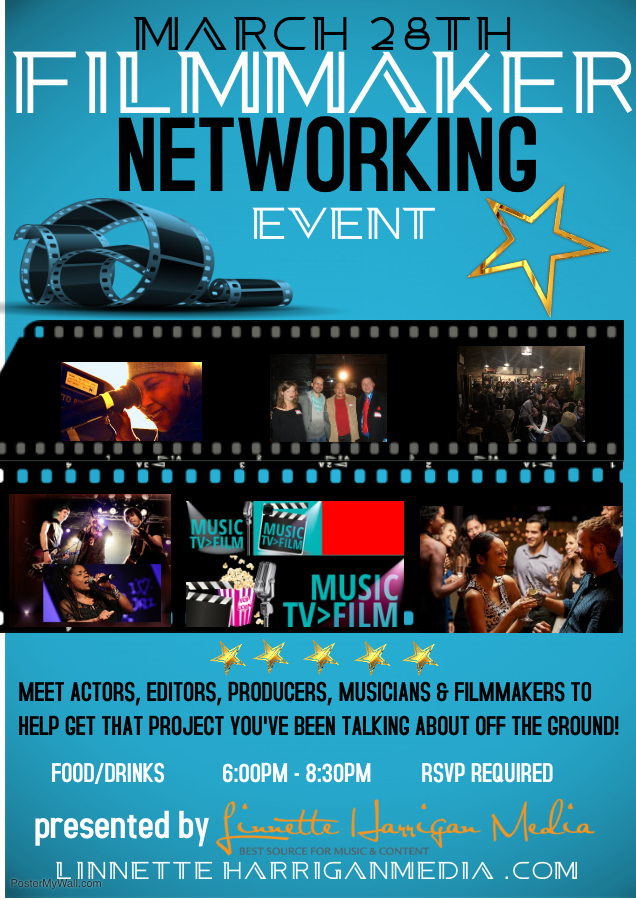 Join us for a night of pure filmmaker networking on the 28th of March, 2019 in New York City.

This event is for both professional and amateur filmmakers alike.

Come out and meet actors, writers, producers, musicians, composers and all round filmmakers like yourself and get that project you've been talking about off the ground!
We'll be celebrating Spring with great food, drinks, treats and giveaways .
Event also includes special performances and guest speakers announcing new and upcoming projects throughout the evening! Hope you can join us and get something made.
- The dress code is Business Casual or you may also feel free to come in costume.
- We will provide name tags for everyone that attends. We ask that you put your name and industry on your name tag.
- Make sure you bring enough business cards.

Time
- Event is from 6:00 PM to 8:30 PM. The event will end promptly at 8:30 PM, so be sure to come on time to get the most of the event.

Admission: TICKETS ARE MOVING FAST & SPACE IS LIMITED!
Make sure to RSVP NOW and secure your spot before we sell out!


See you there!!!