Description
NYC FASHION WEEK EVENT
Fashion For Charity
Runway Show
To Benefit The Georgie Badiel Foundation
Thu, September 8, 2016 - 7:00pm
The DL Rooftop
95 Delancey Street
FASHION FOR CHARITY TO BENEFIT THE GEORGIE BADIEL FOUNDATION
On Thursday September 8th 2016, starting at 7:00pm Prive Group, Hype, Star Vodka, and DEG Production present the seventh annual Fashion For Charity Runway Show to Benefit The Georgie Badiel Foundation. The event will be hosted by super model Georgie Badiel to support her foundation. The finest of NYC's society will be gathering for an illustrious runway fashion event. The Gala will feature an array of upcoming NYC designers. The MC for the evening will be Charles Ferri from Esquire Network's Lucky Bastards. There will also be an intermission with a live art show by Peace Simon. Post show, dance the night away to the sounds of New York top DJs. 21 & over to get in
Sponsors include Star Vodka, Eurocircle, RARE Magazine, Tease Tea - Modern Tea Blends For All Of Your Desires, Styling on Showroom, Andrea Maack Fragrance Collection, & Dining Engagement Group.
The event will be hosted by international models and will include a one hour sponsored open bar from 7:30pm to 8:30pm. For table reservations, sponsorship opportunity and more info please email info@iclubnyc.com
The location is DL Rooftop Lounge on 95 Delancey Street, which is one of New York City's premier performance venues. The multifloor club has a Miami-in-Manhattan vibe, with its roped-off VIP area, featuring plush red banquettes, and a dressy, eclectic crowd. Paul Seres, co-owner and operator, likens his regulars to the "days of Twilo and Peter Gatien's empire, the suits hanging out with the rock stars"; now it's a mash-up of extras from Girls with those from The Wolf of Wall Street.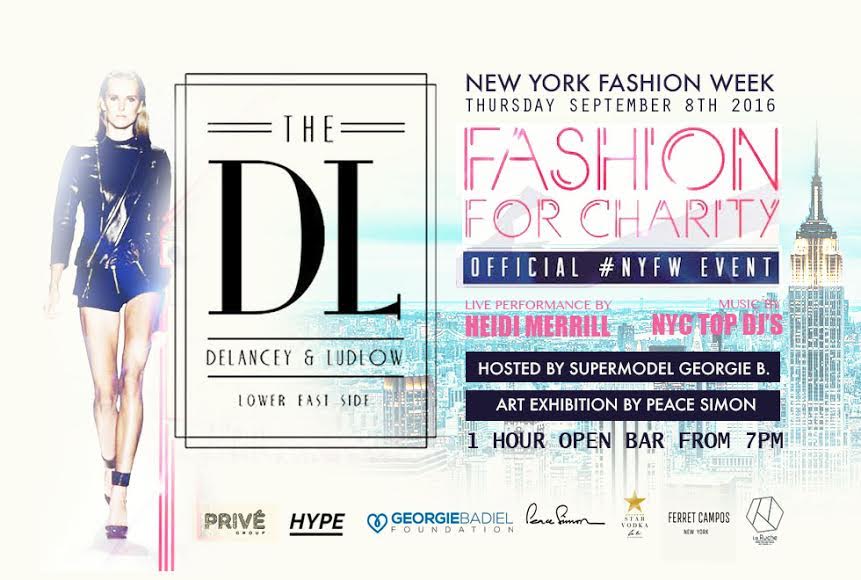 NO REFUNDS