Location
Hunter College School of Social Work
2180 3rd Avenue
Corner of East 119th Street
10029
Description
Dear Neighbor,

East Harlem Preservation, Inc. has partnered with JustPublics@365 to co-sponsor a NYC Council District 8 candidate forum on AFFORDABLE HOUSING.

We have invited individuals seeking to represent East Harlem and South Bronx residents in NYC Council District 8 who are confirmed to appear on the ballot for the September 10th Democratic Party primary and/or the November 5th general election.
2013 NYC COUNCIL DISTRICT 8 CANDIDATES
Ralina Cardona
Sean Gardner
Gwen Goodwin
Tamika Humphreys
Melissa Mark-Viverito (Incumbent)
FORUM PANELISTS AND MODERATOR

Panelists will include DNAinfo Reporter/Producer Jeff Mays and author/filmmaker Ed Morales. New York Times writer/author Mireya Navarro will moderate.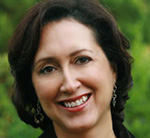 Jeff Mays
Mireya Navarro
Ed Morales

Please join us to learn about each candidate's solution for creating and maintaining permanently AFFORDABLE HOUSING for low-income families in East Harlem and the South Bronx - and their policies regarding Tenant Rights, NYCHA, Rent Subsidies, Homelessness, Community Land Trusts, and more.

The NYC Council District 8 candidate forum on AFFORDABLE HOUSING is FREE and OPEN to the public, but you must RSVP and present your ticket in order to be admitted.
If you can't attend the candidate forum tonight, be sure to visit: www.livestream.com/eastharlempreservation and watch our livestream broadcast STARTING at 7:00 pm! Have some fun! Invite your neighbors to a "debate"-watching house party!
HOUSE RULES
The NYC Council Candidate Forum on Affordable Housing is a non-partisan event.
We will not allow banners or posters at the event.

Leafleting inside or near the auditorium is also not permitted.

Please do not heckle, yell, or disrupt the event in any way.
Anyone unwilling to follow these simple house rules may be asked to leave.
We have worked tirelessly to create a fair and balanced forum in which EVERY candidates can share their vision for preserving and creating affordable housing in District 8.
We appreciate your cooperation and look forward to having you join us at this unprecedented event.
AFFORDABLE HOUSING REPORTS