Description
Join the CCA at the iconic Broadway Comedy Club for a night of giggles you haven't had since your first joint!
While we work hard to fight back against failed drug war policies and fight towards diversity/inclusion in the emerging cannabis industry, we don't get the chance to laugh at the sheer absurdity of our situation. Trump is president, the green rush is primarily white, and the MTA is one signal malfunction away from a full blown riot.
Laugh the stress away with our badass comedians Teddy Smith, Nore Smith, Akaash Singh, Brittany Sherrod, and Aminah Imani all hosted by the incredibly talented Chris Hamilton. Cannabis and laughter are wonderful medicines, but only laughter is legal in New York state, so let's smile until our faces hurt. Early bird tickets are $20. Feel free to reach out to our team at contact@cannacultural.org for any questions.
https://cannacultural.org/
follow us on Instagram @cannacultural
NO CANNABIS CONSUMPTION ALLOWED. OUR STATE DRUG LAWS SUCK
Host: Chris Hamilton
Chris Hamilton, a New York City native, quickly making a name for himself at many respected comedy clubs in New York City. At age 26, Chris is the co-host of a local Brooklyn radio show on BBOX Radio called 'Always Be Closing' with his great friend Nick Whitmer and can be seen on the Public Access Network in 'No Those Blacks' with co-host Jacquelyn Joyce. With only 3 years of comedy, Chris is quickly creating his own lane in the industry and becoming a staple amongst the stand-up comic community. Chris has performed at colleges around the tri-state area, including New York University, Buffalo State, and John Jay College. He is also a regular at Stand Up NY, Broadway Comedy Club, and New York Comedy Club (to name a few venues). Very witty and charismatic, Chris balances funny observations with topical humor.
Brittany Sherrod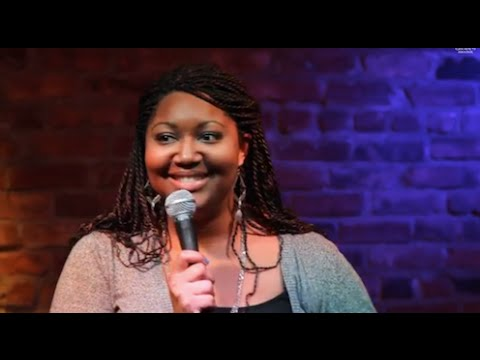 Brittany Sherrod is a native New Yorker, but over the years has lived all along the Southeastern coast obtaining her degree in Hampton Roads, Virginia. As a part-time health care worker, part time teacher, and part time activist, Brittany understands the human condition is absolutely absurd and deserves to be laughed at. Her comedic stylings are post racial and post vaginal and most certainly political. An avid cannabis user, she utilizes her giggly time by writing haha's for yoo- yoo-hoo's. Brittany has performed all over the five boroughs and Long Island in her 5 year comedy career. She says she does it for the free beers and disappointed relatives.
Teddy Smith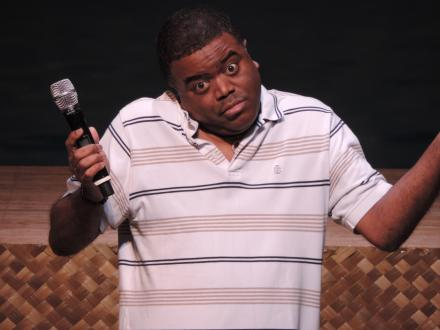 Comedian Teddy Smith started his comedy career from a dream he had. He was lost, didn't know where to go in his career or his life. That night he asked himself, "What am I supposed to do?" That very same night he had a dream he was on stage performing in front of a sold out crowd. He knew he couldn't sing, but he could make people laugh. A week later he signed up for an open mic, and a few months later won the Washington, DC, Comedy Competition. After two years of plugging away at it, Teddy felt it was time he set his sights on his next challenge: New York City, "The City That Never Sleeps". Teddy learned fast that story was a falsehood. Whoever came up with that one obviously never rode the NYC subways at four in the morning, because people were sleeping all the time. Maybe they missed the meeting. Teddy Smith took his talents to the world famous Apollo Theatre and got a standing ovation. That lead to a big gig at the Tropicana Casino in Atlantic City opening for the Isley Brothers and Teddy Pendergrass. Then he traveled overseas to do a television show called the Comedy Factor and a month tour in Amsterdam and Rotterdam. Teddy has done the famous Aspen Comedy Festival were he was named among the "Comics to Look Out For in the Future". Teddy tours all up and down the east coast, headlining the Paramount Theater in Huntington Long Island, Theater Three in Port Jefferson, The Smithtown Performing Art Theater. He appeared in the movie Umbrellas Kill, and has appeared on Live At Gotham, Comedy Central, Comic View, Showtime, Jay Leno's Tonight Show Website, The Gordon Elliot Show with Jackie Mason. Teddy covers topics from divorce, family, kids, race and social issues. Teddy Smith currently lives in New York City.
Nore Davis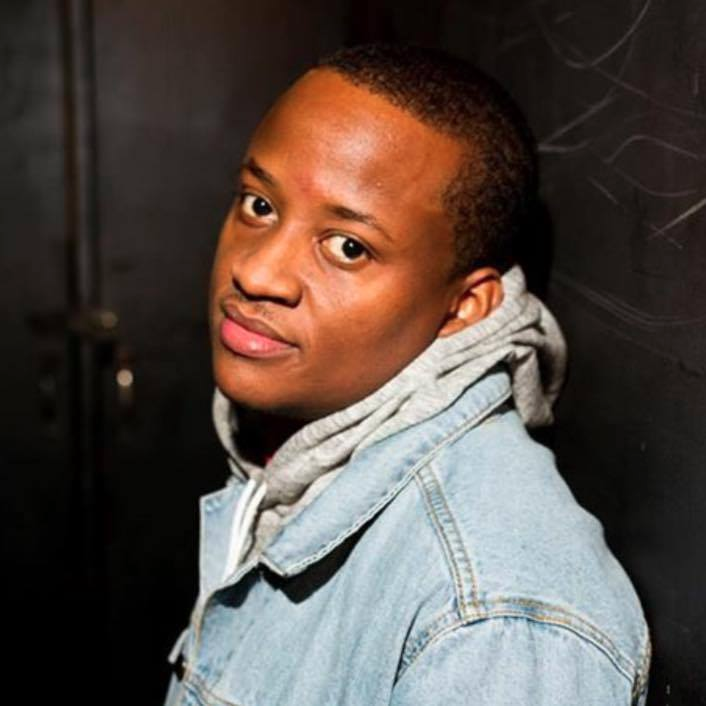 Nore Davis was good friends with the then-unknown Amy Schumer. They used to share their comedy ideas together, and when Schumer eventually got her own show on Comedy Central entitled, Inside Amy Schumer, Davis appeared in one of the sketches in the pilot episode. Davis has also made television appearances on Russell Simmons Presents, Last Week Tonight, MTV's Nikki & Sara Live, NickMom Night Out, The Artie Lange Show, and had a minor speaking role in HBO's Boardwalk Empire. He has also been seen in many videos on CollegeHumor.
Akaash Singh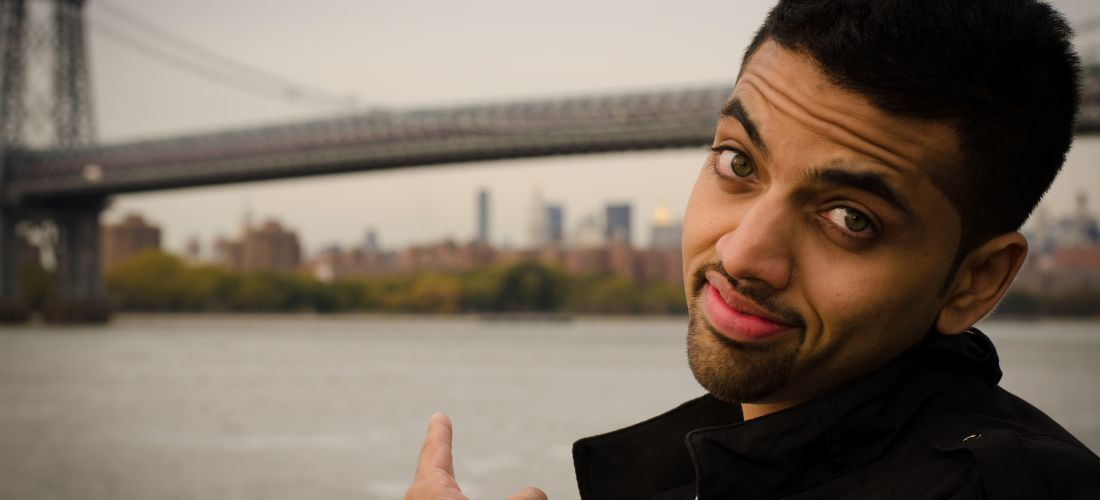 Akaash Singh advanced to the semifinals of Stand-Up for Diversity on NBC. He has made headway on the New York club circuit, performing at major clubs like Caroline's, Gotham, and Stand Up New York.
He went on a national tour in 2010- from D.C. back to Cali, making certain to stop in his home state along the way with a performance at "The Festival of India" at The University of Texas. The show was big enough that it earned Akaash his first write up, and that write up was as effusive as anything he could have written himself.* He could now see the hard work was yielding results.
He earned his first television appearance in 2011. He was one of a small handful of comedians selected to be a panelist on MTV's "New Year's Bash 2011", making light of the celebrity news we all take too seriously.Then he piloted for a series with MTV Desi has been approved for a full season, and is set to begin in 2012. In 2013, He was chosen as a cast member on MTV2's "Wild N Out". In 2014, it was HBO's "The Leftovers", as well as MTV2's Guy Code. And more recently, he has just finished filming for the second season of MTV2's "Joking Off".

There is plenty going on right now, a whirlwind of change. This comedy thing has a way of eating people alive, but it's the opposite for Akaash. He feeds on it, mind and soul, always hungry to show you something serious with the next laugh.
Aminah Imani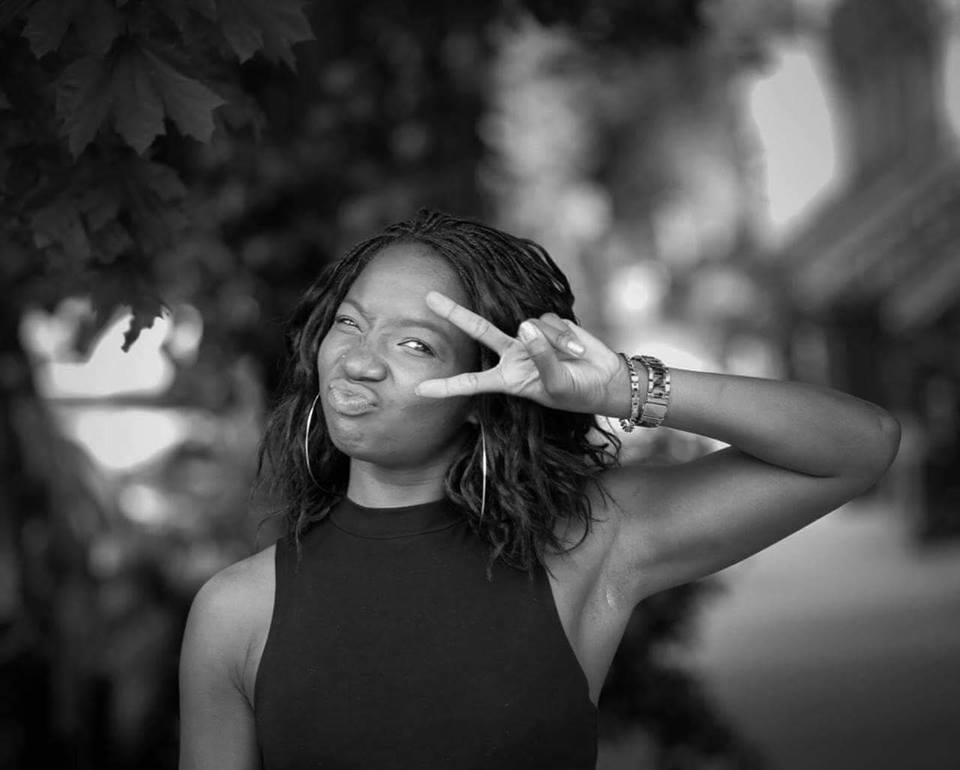 Aminah Imani was Born in Providence, RI raised in Atlanta, GA; Aminah Imani is a stand up comedian who resides in New York City. In simple words, she is funny. Her career was triggered by an incident on the DC metro after speaking of her aspirations to be a comedian, when a random local challenged her demanding, "Show me some funny!" Since then Aminah has set out on the comedy circuit performing at clubs, theatres, and hosting events for all occasions. Highlights include her performance at her alma mater, Howard University's Homecoming Comedy Show in 2009, she was a semi finalist in the 2012 Miller Lite Stand Up Competition, and was featured on 2013 Essence's girlfriend adventures web series. Aminah currently produces her own podcast, Wine Before Nine, available on sound cloud. Aminah is a hardworking individual whose comedy is best described as storytelling using wit and sarcasm. She lives by the affirmation, "I will be a better person today than yesterday" with hopes to spread laughter and show the people some funny!