Description
COMING TO ERIE, PA - ONE NIGHT ONLY!!!
Named one of

"

The best weekly comedy shows in NYC

"

2015 and 2016

"

Critics' pick

"

by Time Out New York

LANCE WEISS
is a comedian, actor and writer based in NYC. He currently serves as a co-executive producer as well as an on-camera talent for KarmaNetwork.com's comedy sketch show Hey Gordon. Prior to this, he served as co-host of CNBC's "Common Cents" on digital channel Make It, as well as co-host in several videos for Conde Nast's channel The Scene. He was a Top 4 finalist in CMT's "Next Big Comic", and has been seen on NBC's "The Today Show," FOX's "Laughs," MTV's "World of Jenks," Bravo's "The Love Broker," PBS, Comcast, NY1, NY's FOX 5, Sirius/XM, Today.com, Cosmo.com, AOL.com, NYmag.com, Aboveaverage.com, Complex News, and in the NY Times, NY Post, and commercials for AT&T, Kit Kat, Liberty Mutual and MLB.com. He has written for CNBC.com's "Common Cents," MTV's Video-on-Demand, HuffingtonPost.com's "Celebrities Have Issues," Luckymag.com, Elite Daily, Storia.me, EpicThings.com, Dramafever.com, and Borsheims Jewelry campaigns, as well as several television pilots.

Lance was a semi-finalist in the New York Comedy Festival's "NY's Funniest Standup Competition," and he has performed at the Bridgetown Comedy Festival, Boston Comedy Festival, Out of Bounds Comedy Festival, Laughing Skull Comedy Festival, San Francisco Comedy Festival, Asheville Comedy Festival, Magners Comedy Festival, North Carolina Comedy Arts Festival, Hoboken Comedy Festival and a bunch more. His one man show, "Wine And Questions With Weiss" debuted at The Pit Theater in NYC.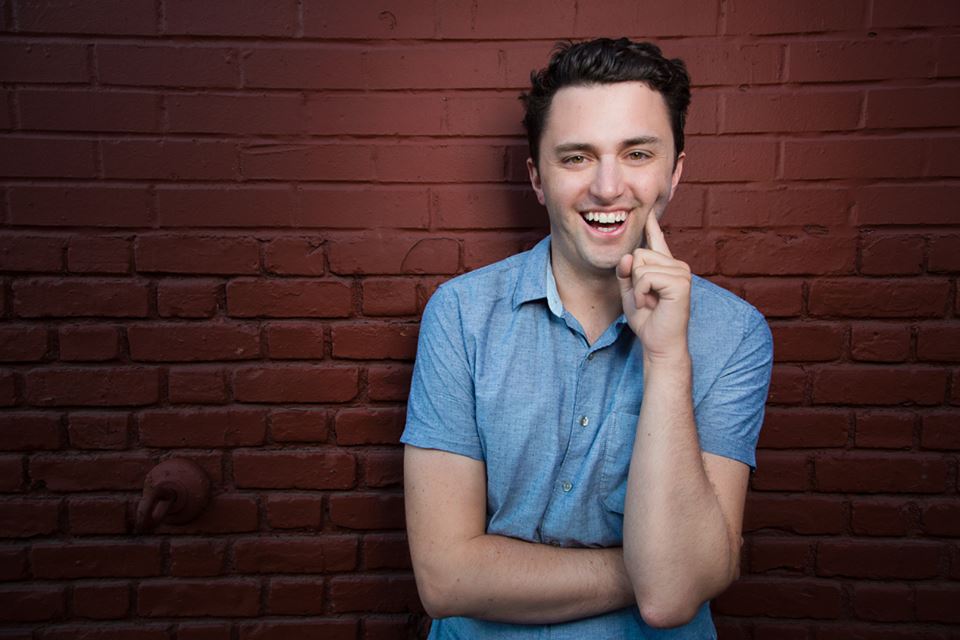 BRENDAN FITZGIBBONS
You can catch Brendan in Comedy Central's Alternatino, where he is both an actor and writer. He can also be seen on 2 Point Lead for AOL/Huffington Post, FOX's Red Eye and MTV2's Guy Code vs. Girl Code. He's also the head writer/performer for the Huffington Post sketch series Celebrities Have Issues, which included viral videos from both Kristen Bell and Aasif Mandvi totaling over 20 million views. His weekly stand-up show Gandhi Is That You? has been called "Wildly Popular" and "One of the Best Shows in New York City" by Time Out New York. Brendan has written for the Onion, McSweeney's, College Humor and has been featured in multiple national commercials for the NFL Network, Papa John's, Comedy Central and Rogaine. He was also named one of "NY Funniest" stand-ups in 2016. Check out all his work at brendanfitzgibbons.com.
Lance and Brendan co-created "The Gandhi Show" which has been named "One of the Hottest Comedy Shows in NYC" by Time Out NY, Thrillist, and the NY Daily News. Time Out NY has consistently called it a Critics' Pick and it's been featured on MTV and Bravo as well as the NYtimes.com, Wall Street Journal, Paste Magazine, and many more. It's also been a re-occurring mainstay of the NY Comedy Festival presented by Comedy Central. If you know anything about stand-up comedy in New York City, you know about the Gandhi Show, as it's been a popular staple in the city for the past 8 years.
Past comedians featured on the Gandhi Show and frequently performing include Louis CK, Jim Gaffigan, Judah Friedlander, Illana Glazer , Hannibal Burress, Jay Pharoah, Nikki Glaser, Rory Scovel, Wyatt Cenac, Ted Alexandro, DC Benny, Ali Wong, Todd Barry, Eric Andre, Sasheer Zamata and others.


*MUST PURCHASE ONE DRINK and it's CASH ONLY