Description

Don't miss this opportunity to talk CleanTech
with industry insiders and discover exciting prospects for investment and collaboration.
Wednesday, June 8th, 2016

Hodgson Russ
1540 Broadway
New York, NY 10036
Agenda:
5:30- 6:00p.m. Cocktail and networking reception
6:00- 6:10 p.m. Event Introduction: Dan Spitzer, Partner at Hodgson Russ
6:10- 6:40 p.m. Keynote Presentation
6:45- 7:30 p.m.
Presentations by:
Yaniv Kalish, Founder & CEO, Solarkal
Maria McKeon, Sustainable Green Energy, Principal, Corsario Advisors
Abhishek Agrawal, Founder, Efficienado Solutions
7:30- 8:30 p.m. Networking
Keynote Presenter: Bob Lurie
Presenting Companies:

SolarKal
, the leading solar energy brokerage for businesses, is disrupting the $1bn customer acquisition problem in the commercial solar market. Our in-house trained solar brokers represent businesses that need education, advice and customized solutions when switching to solar. SolarKal pre-qualifies businesses before they switch to solar and matches them with vetted solar energy providers, significantly reducing customer acquisition costs, sales cycles and ultimately accelerating the adoption of solar for small and medium businesses.
Sustainable Green Energy LLC (SGE) is a clean energy solutions company focused on delivering distributed wind power and related storage technologies globally.
Our proprietary technology changes the paradigm for wind energy generation from small to utility scale applications with improved performance and lower cost attributes. SGE delivers a cost of energy that competes with the grid and solar, and are available at an installed cost of approximately 50% of the cost of similarly rated wind turbine units on the market today.
SGE turbines provide cost effective energy for on-grid home, school, farm, business and industrial applications as well as off-grid applications such as telecommunication towers and remote villages. SGE's fuel cell patents promise energy storage scalable to fit a wide range of needs from 10kW to utility size, and will be suitable for energy storage at or near demand centers and grid spike stabilization, among other applications.
SGE solutions promise to make distributed wind energy production "a breeze" worldwide.
Sponsored By: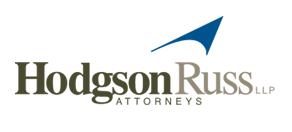 Organized by:
Saddlerock Advisors

Registration subject to verification of credentials. We do not accept registrations from individuals or companies that we deem to offer competitive services. We reserve the right to limit attendance.

For more information visit our website