Description
The Event Agenda (6:00pm-8:30pm)
• Registration (6-6:15pm)
• Networking/Icebreaker along with refreshments (6:15pm-7:15pm)
• Announcements and Updates (7:15-7:30pm)
• Member Spotlights (7:30-7:45pm)
• Panel facilitated by Louise Newsome (7:45 pm-8:30pm)
Panel Discussion: Business Trends 2017
Brand position, technology and e-commerce are some of the business components that will continue to be of importance in 2017. The ease and speed at which businesses have been able to access and target their core audiences has resulted in an increased demand for online tools. What is working though are apps and services that connect people to what they want. We are in the connection economy. You need to be ready for the changes in the next few years as Millenials make up more of the work force and become target customers. If you expect to survive as a business, you will want to pay attention to trends and modify your business or run the risk of being disrupted.
Panel:
Waajida L. Small, Ph.D., HCS, Director, Human Resources, Wildlife Conservation Society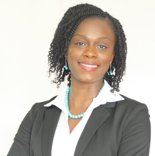 Waajida L. Small Ph.D., HCS, is currently the Director of Human Resources at the Wildlife Conservation Society (WCS), an international non-profit organization managing over 500 conservation projects in over 65 countries across the globe. Prior to joining WCS, Dr. Small held several HR leadership positions within the Health and Hospitals Corporation (HHC), the largest municipal hospital system in the United States. Dr. Small holds a BA in Management and Administration, MBA in Executive Management, a Ph.D. in Human Capital Development and is a certified Human Capital Strategist. With over a decade of experience as a human resources leader, Dr. Small has gained the necessary experience needed to understand the dynamics of human nature, and the need for continuous learning and development to support individual growth.
In addition to her work in Human Resources, Dr. Small has many other passions including women's leadership development, youth development and global women's and human rights issues. She has served on the Board of Directors as Director of Membership for the United Nations Association Southern NY State Division Young Professionals, was the inaugural Chair of the Board for the IMPACT Leadership 21 Emerging Global Leaders Circle, is a member of UNA Women, and is a member of the New York State Youth Development Team. Dr. Small is also a member of the Idealist HR Council and writer for Idealist Careers, a platform which helps mission and purpose driven individuals to find, keep, and love jobs that have a social impact.
Mar Morosse, Ph.D., Sotheby's International Realty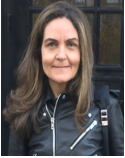 Mar holds two PhDs, one in Architectural History from the Sorbonne, and the second in Art History from the Complutense University of Madrid. She is the author of numerous publications including a best selling A Short Guide to the Prado Museum, and a biography on Goya. She is currently writing a book on New York architecture.
After a career as scholar and curator in Europe, Mar came to USA in 2007 and joined Sotheby's International Realty as a broker. In 2011 she completed a Senior Executive Program at the IESE Business School while continuing to build a successful company under the Sotheby's umbrella.
Mar is in the Board of Directors of the New York Chapter of the Patrons of the Vatican Museums, and belongs to other charitable boards and volunteers activities in New York.
Sara Allen, Director of Creative Technology at JUICE Pharma Worldwide

Sara Allen is currently the Director of Creative Technology at JUICE Pharma Worldwide, an independently-owned pharma advertising agency in New York City. She is responsible for providing scalable recommendations and cutting-edge technical solutions to clients while helping her agency counterparts to better understand the ever-evolving digital landscape. With over 15 years of programming experience, she takes fundamental communication within her role in technology very seriously and is consistently referred to by her colleagues as someone who makes digital accessible.

Invited to speak at the 2013 QA Summit: Digital Healthcare Marketing, Sara presented "Programmers Are From Mars, Brand Teams Are From Venus". Recognized as a Healthcare Businesswomen's Association Rising Star in 2016, she is also very passionate about promoting women in technology. She volunteers regularly with Girls Who Code and Black Girls Code while also helping students of NYC Salt create portfolio websites.

Spotlights:
Gina Sabio, Licensed Associate Real Estate Broker, The Corcoran Group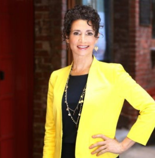 Faye Thompson, Author & Writer of Don't Sit on Your Fabulous, a monthly newsletter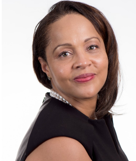 Faye Thompson's love affair with books began early on. By age ten she was pounding out her first book on the keys of her mother's old manual typewriter. A product of the New York City Public School System and a summa cum laude York College graduate, this Federal government retiree is the author of four dramalicious gems–In Her Mother's Shadow, Cheesecake and Teardrops, Red-Hot Pepper, and Slippin' Sippin' Saints.
It was the belief that we each possess God-given gifts to be shared, that led her to create and trademark the empowerment mantra Don't Sit on Your Fabulous. As a survivor of bipolar depression, Faye is now sharing her story to promote mental health awareness. Stay tuned for her upcoming book collaboration with actress-comedian Kim Coles, Open the G.I.F.T.S, where she shares her personal journey and steps to recovery. Mocha Madness, Faye's first dramalicious gem dealing with mental health is scheduled to be released this Spring. A portion of the proceeds from Mocha Madness will benefit NAMI (National Alliance on Mental Illness).
Faye believes in defying labels. No matter what kind of hand you've been dealt in life, unleash your creativity, turn those negatives into positives, and play your hand. Someone needs to hear your story. You matter. Don't sit on your fabulous.
Schaneick Thomas, ManyBabies NYC, CEO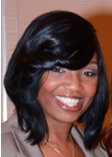 ---
About Our Host
IESE Business School
IESE, the business school of the University of Navarra, is one of the world's top ten business schools and has pioneered business education in Europe since its founding in 1958 in Barcelona. IESE distinguishes itself in its general-management approach, extensive use of the case method, international outreach, and emphasis on placing people at the heart of managerial decision-making. With a truly global outlook and campuses in Madrid and Barcelona, New York, Munich and Sao Paulo, IESE currently runs programs on four continents. Its executive education programs were ranked #1 in the world by the Financial Times in 2015 and2016. For more information visit: www.iese.edu