Description
The Event Agenda (6:00pm-8:30pm)
• Registration (6-6:15pm)
• Networking/Icebreaker along with refreshments (6:15pm-7:15pm)
• Announcements and Updates (7:15-7:30pm)
• Member Spotlights (7:30-7:45pm)
• Panel facilitated by Louise Newsome (7:45 pm-8:30pm)
Panel Discussion: Taking a Plunge and Overcoming Career Change Fears
Statistics indicate that 56% of all U.S professionals are currently interested in switching to a new career, and it's not surprising that midlife professionals have had a big impact on this number. For some, a career change can sound just as daunting as jumping out of a plane or swimming with sharks, but it's mostly the fear of failure that holds us back. Doing the same job and managing the same lifestyle has become the comfort zone and anything different feels like the end of the world. In order to really become satisfied with the life you are living and the career you are building, we have to take some chances. With every change there comes a fair amount of risk. The risk factors need to be analyzed and distinguished between real and false fears. Taking this leap of faith into the unknown of a new and challenging career can help you rediscover your true passion and purpose.
Speaker Info:
Panel:
Tara Gore, Sr. Director of Entertainment and Special Projects and the Executive Producer of MLB Entertainment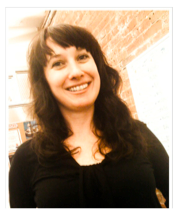 Tara Gore is an Entertainment Executive with over 15 years of experience in the Industry spanning A & R, radio, live music production, original content creation and digital content marketing.
She started her career in the A & R Department of Dreamworks Records in Beverly Hills California and then moved into the Urban A & R division of MCA/Universal Records. In this role she worked with many artists and received a Platinum Record for work on 'No More Drama' by Mary J. Blige.
Tara then joined KIIS FM Los Angeles as a Production Executive for both the 'Rick Dees in the Morning' show and 'Rick Dees and the Weekly top 40', at the time, the largest syndicated radio show in the world.
For the past 12 years, Tara has been at Major League Baseball Advanced Media where she is currently the Sr. Director of Entertainment and Special Projects and the Executive Producer of MLB Entertainment. In this role, she oversees web and video ventures for such clients as Elton John, Tiger Woods, Guns N' Roses and Bob Marley. As an Executive Producer, Tara has produced over 250 live shows for MLB including such artists as X-Ambassadors, Billy Joel, Zac Brown Band, Jason Aldean, One Republic and John Legend.
Karen Gamba, Founder and CEO of Ellipsis, LLC and Business Development Manager for Fried, Frank, Harris, Shriver and Jacobson, LLC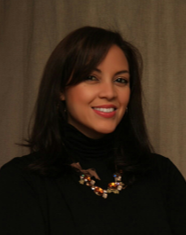 Karen Gamba is a Business Development, Public Relations and Marketing Strategist with over 14 years in the legal, financial, real estate and entertainment industries. She is also the Founder and CEO of Ellipsis, LLC, a company aimed at leveraging networks to bring professionals together through focused events and facilitated collaboration.
As the Business Development Manager at Fried, Frank, Harris, Shriver and Jacobson, LLP, a 500 attorney, international law firm by day, Karen has carefully learned to use every minute of every day to the fullest. Having a full time job and running a successful networking business in tandem is no easy feat.
Over the last few years, Karen learned that by being selective about opportunities and working hard to build a strong reputation are the keys to success in any field. "Never over promise and under deliver. Keep your word and always be authentic in everything you do. It's a good way to build confidence in your business relationships and play to your strengths."
Karen was recently awarded the "Stars Under 40 Award" that honors professionals who exemplify leadership skills, not only in their chosen fields, but also in their community. She also heads the NYC Committee for Amandla Development, a charity based in Cape Town, South Africa focused on education and community improvement (and in her spare time, mentors young women on career development).
Josefina (Josie) Aquino, Founder Aquino Consulting & Coaching LLC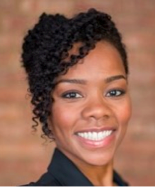 Josie Aquino is on a mission to help individuals become impactful leaders in their professional and personal lives. As an advisor, guide, and champion for individuals and teams, her focus is not only on achieving positive outcomes for organizations but also producing forward-thinking leaders and visionaries that influence teams for the companies they work for and the communities they live in.
Trained as a social worker and professional coach, she has a unique background in healthcare operations, strategic planning, project management, executive coaching, and leadership development. After working for nearly two decades in the health care industry, Josie took the plunge and walked away from a corporate leadership role to pursue her passion for helping others gain clarity, shift their mindset, work collaboratively, and think strategically in pursuit of personal and professional success.
In her spare time, Josie is a volunteer social worker at a community health clinic, enjoys fantasy football, running, traveling, and making people laugh.
Natasha Reid, Chief Creative Officer/Music Artist Development Consultant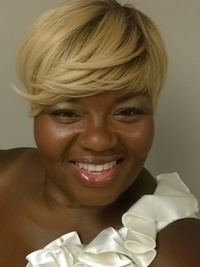 Spotlights:
Kalliope Barlis, Phobia Relief Expert , Licensed Trainer of NLP™, Licensed Coaching Trainer of NLP™, Doctor of Acupuncture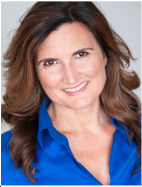 Using the same skills she used to become a professional golfer, Kalliope Barlis guides people into greater mental discipline in all aspects of life to be better people—parents, spouses, students, and workers. She has helped thousands of people gain freedom from their fears and has appeared on numerous major media outlets to discuss her time-tested skills that work quickly. Through her professional development programs (which include high-level, ethical uses of Neuro-Linguistic Programming techniques), participants learn that how we think influences how we feel, which directs our ability to perform our best—even through challenging times. The tools in her new book Phobia Relief: From Fear to Freedom, an international bestseller, will be demonstrated throughout Phobia Relief Day on May 8, 2017, at The George Billis Gallery in New York City.
Madeline Sanchez, Educational Coaching & Consulting, Madeline Sanchez Coaching and Consulting Svcs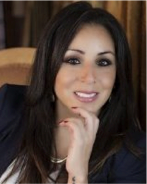 Madeline is no stranger to taking leaps of faith in career moves. She worked in the corporate sector for almost a decade as a Workforce Development & Training Specialist for a Fortune 500 company. From corporate she transitioned into the Education sector and served as an Educator for 7 years. Within this time she became a Certified Professional Coach as well as a Certified Spiritual Coach. Today Madeline teaches at the University level for two top schools in New York while running her own Educational Consulting business. She provides workshops for Teachers, Administrators and parents on various topics related to diversity and educational success as well as providing workshops for High School and College age girls regarding Leadership, Success, Goal Setting and overcoming Limiting Beliefs to live a confident and passionate life in and out of school