About this Event
Demo Day is the culmination of the ongoing NYC BigApps Innovation Challenge. This year, the challenge asked teams to design meaningful blockchain-based solutions with civic applications in mind. Teams competed across three challenge areas– Identity, Energy, and Real Estate Asset Management– and a winner will be selected from each area. Join us for the Demo Day Reception where we'll award the winning teams and hear from fellow leaders in technology, government, and the blockchain community.
Awards Ceremony Agenda
6:00PM - 6:30PM: Event opens; networking and hors d'oeuvres
6:30PM - 6:40PM: Opening Remarks
Ana Ariño, Chief Strategy Officer & Executive Vice President, NYCEDC
John Paul Farmer, NYC Chief Technology Officer
Tejpaul Bhatia, Google Cloud
David L. Concannon, Latham & Watkins LLP
6:40PM - 6:50PM: Keynote Speaker - Jules Miller, Partner at IBM Blockchain Ventures
6:50PM - 7:00PM: Speaker - Tomicah Tillemann, Founder and Director of the Blockchain Trust Accelerator
7:00PM - 7:45PM: Winners Announced by Ana Ariño, NYCEDC
Presentations from Winning Teams
Challenge Area 1- Identity
Challenge Area 2 - Real Estate Asset Management
Challenge Area 3 - Energy
7:45PM-8:30PM: Celebratory Toast from Karen Bhatia, SVP, Tech at NYCEDC
Looking for the daytime pitch event? RSVP here!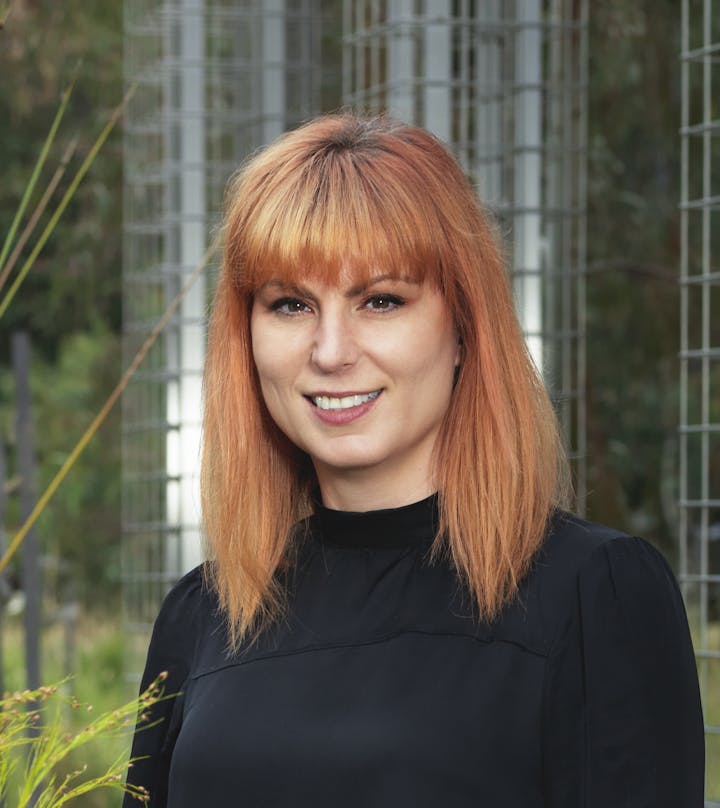 More about our Keynote Speaker:
Jules Miller is an investor, 3-time entrepreneur and 'intrapreneur.' She co-founded IBM Blockchain Ventures, runs the IBM Blockchain Accelerator and was previously head of the IBM Blockchain Garage for North America. She is also co-founder and managing partner of Prose Ventures, a VC fund and "investment manager as a service" that invests in legal and compliance technologies. Jules was previously a partner at LunaCap Ventures, a venture debt fund investing in diverse founders, and was COO of gender lens investing pioneer BRAVA Investments.
Jules co-founded and led two legal tech companies: Evolve Law (acquired by Breaking Media/Above the Law), a media and events company for legal innovators, and Hire an Esquire, a venture-backed tech startup providing attorneys on-demand to law firms and in-house legal teams. She also co-founded Carbonado Group, an environmental sustainability consulting firm, and spent 7 years as an 'intraprenuer' helping companies including EY, Salesforce.com and Tiffany & Co. to launch and grow new business units around environmental and social responsibility.
Jules earned her BA from UCLA and her MSc from The London School of Economics. She is a Kauffman Fellow and and advisor/mentor to a variety of startups and women in tech.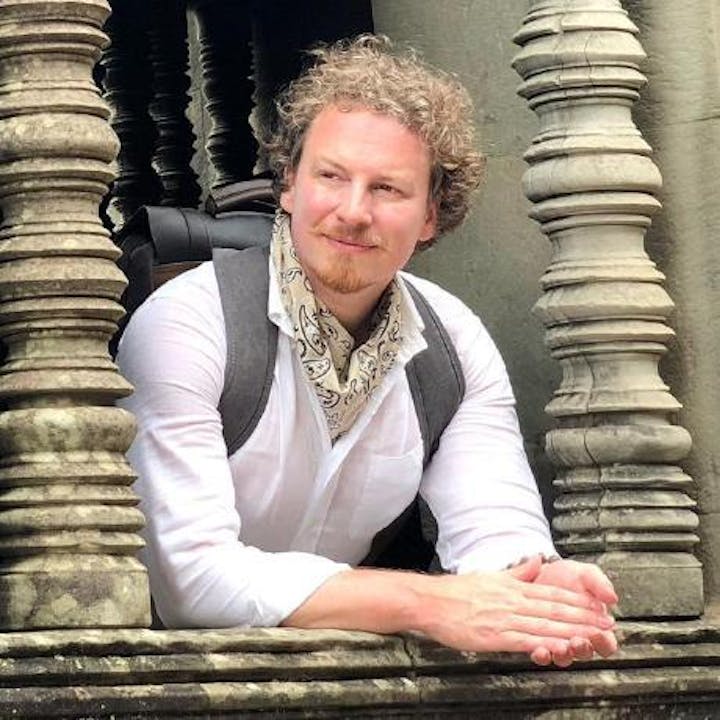 More about our speaker, John Paul Farmer:
John Paul Farmer most recently worked at Microsoft as the Director of Technology & Civic Innovation, based in New York City. In this role, Farmer and his team established the company as a leader in the growing field of civic and urban tech through cross-sector partnerships and new product development. While building this new business unit, Farmer and his team worked in close collaboration with CUNY, Code for America, DataKind, Civic Hall, the NYCEDC, and others. Farmer served on the board of the NYC Tech Talent Pipeline, which works to deliver quality technology jobs for New Yorkers and quality talent for New York City's businesses.
Prior to joining Microsoft, Farmer served as Senior Advisor for Innovation in the White House Office of Science and Technology Policy under President Barack Obama, where he was responsible for the portfolio of technology-based reforms and improvements to government operations, including co-creating and leading the Presidential Innovation Fellows program. He also founded the Innovation Project and has taught at Columbia University as an adjunct professor. Early in his career, Farmer played shortstop in the minor leagues for the Atlanta Braves and Los Angeles Dodgers.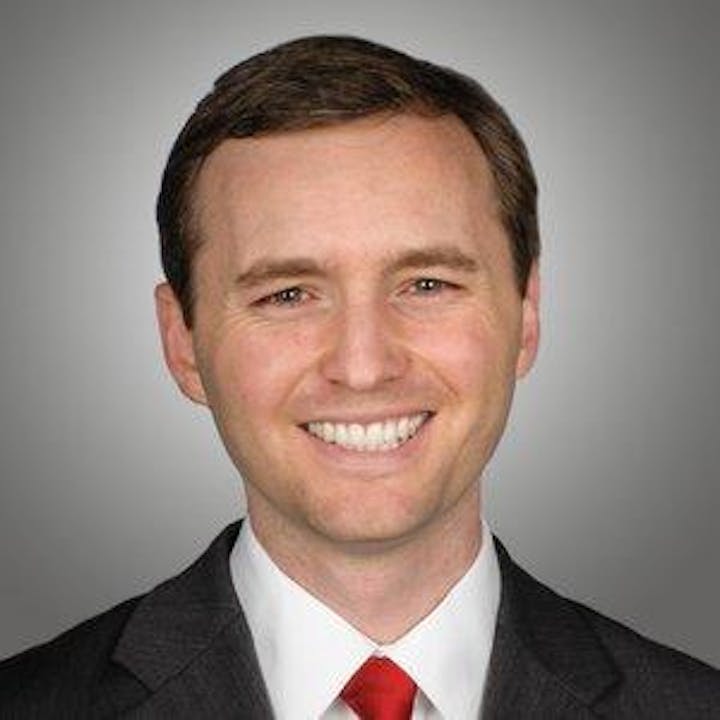 More about our speaker, Dr. Tomicah Tilleman:
Dr. Tomicah Tillemann is the founder and director of the Blockchain Trust Accelerator and chair of the Responsible Asset Allocator Initiative (RAAI) at New America. The Accelerator works with organizations including the Rockefeller Foundation, State Department, Coca-Cola, and Harvard to deploy technology platforms that address governance and social impact challenges worldwide. He also chairs the Global Blockchain Business Council, the umbrella organization for the blockchain industry. He previously served at the State Department as Senior Advisor to the Secretary of State, leading a team of experts that brought together technology, talent, resources, and partners to build 20 major initiatives in 55 countries. Tillemann led the State Department's Global Philanthropy Working Group and its federal advisory committee on engagement with non-state actors. Tillemann joined the State Department in 2009 as Secretary Clinton's speechwriter and collaborated with her on over 200 speeches.
Previously, he spent four years on the staff of the Senate Foreign Relations Committee working with Joe Biden, John Kerry and Barack Obama. His other professional experience includes work with the White House, five U.S. Senate and Congressional campaigns, Reuters New Media, and the World Bank. He is a member of the World Economic Forum's Council for the Fourth Industrial Revolution, the United Nations World Food Program Innovation Advisory Council, and the Lantos Foundation Board of Trustees. Tillemann is a co-holder of four patents. He received his B.A. magna cum laude from Yale University and holds a Ph.D. with distinction from the School for Advanced International Studies at Johns Hopkins University. He has lectured at Yale and Princeton, testified repeatedly before Congress, and delivered over 100 keynote addresses.

About NYC BigApps
NYC BigApps is the flagship civic innovation challenge in New York City for designers, developers, academics, entrepreneurs, and New Yorkers at large to apply their know-how to improve the Big Apple.
This year, NYC BigApps Blockchain invites participants to collaborate with government leaders to co-design blockchain applications that solve real-world challenges facing public sector services and processes.

About NYCEDC
New York City Economic Development Corporation is the City's primary vehicle for promoting economic growth in each of the five boroughs. NYCEDC's mission is to stimulate growth through expansion and redevelopment programs that encourage investment, generate prosperity and strengthen the City's competitive position. NYCEDC serves as an advocate to the business community by building relationships with companies that allow them to take advantage of New York City's many opportunities.

About SecondMuse
SecondMuse is a collaboration agency who works with city, regional and national governments to accelerate the growth of 21st century economies. Our New York programs include M-Corps, Futureworks and NYC BigApps Blockchain. M-Corps, funded by NYSERDA, is the statewide program to help cleantech startups manufacture and go to market. Futureworks, funded by NYCEDC, is a hardware incubator as well as a network of prototyping facitilities throughout New York City. BigApps Blockchain is an open innovation challenge to improve efficiency, security and transparency in NYC's public sector.