Watch the premiere of "Crossing Rivers," a short film by artist Graciela Cassel.
About this event
Queens Botanical Garden presents the premiere of Crossing Rivers, a short film by artist Graciela Cassel.
Three strangers and three stories converge while crossing a river in New York. All the while, memories of another river emerge as hints. A woman and two men strike up an acquaintance in a harbor. The three of them wait for a particular boat that, by crossing the river, will transport them to another scene. All three seem to be searching for someone or something. In this journey, they weave their stories with encounters and missed encounters among them. Crossing Rivers is presented with a series of other short films by Graciela Cassel.
Location: Visitor & Administration Building Auditorium
This program is made possible by the New York City Artist Corps.
Included in Garden Admission.*** On this day, enjoy free admission between 3 and 6pm as part of our regular free hours on Wednesdays. Registration required. Drop-in upon availability. Limited seating. Please note: Registration on Eventbrite does not guarantee a seat at the screening. As seating is limited and we do accept drop-ins upon availability, seating is first-come, first-served. 
***If you are arriving before free hours, which start at 3pm, please note that while the event is free, Garden admission is to be paid at Garden entry. Admission April through October: Adults – $6, Seniors (age 62+) – $4, Students with ID – $4, Children (ages 4 to 12) – $2, Children (3 and under) – FREE, Members – FREE.*
Note: Showing proof of vaccination and photo ID is required to enter the Visitor & Administration Building, except for individuals who are ineligible for vaccination. We will be accepting the CDC Vaccination Card, the Excelsior Pass, and the NYC COVID Safe App. The latter two are downloadable via Google Play and the App Store.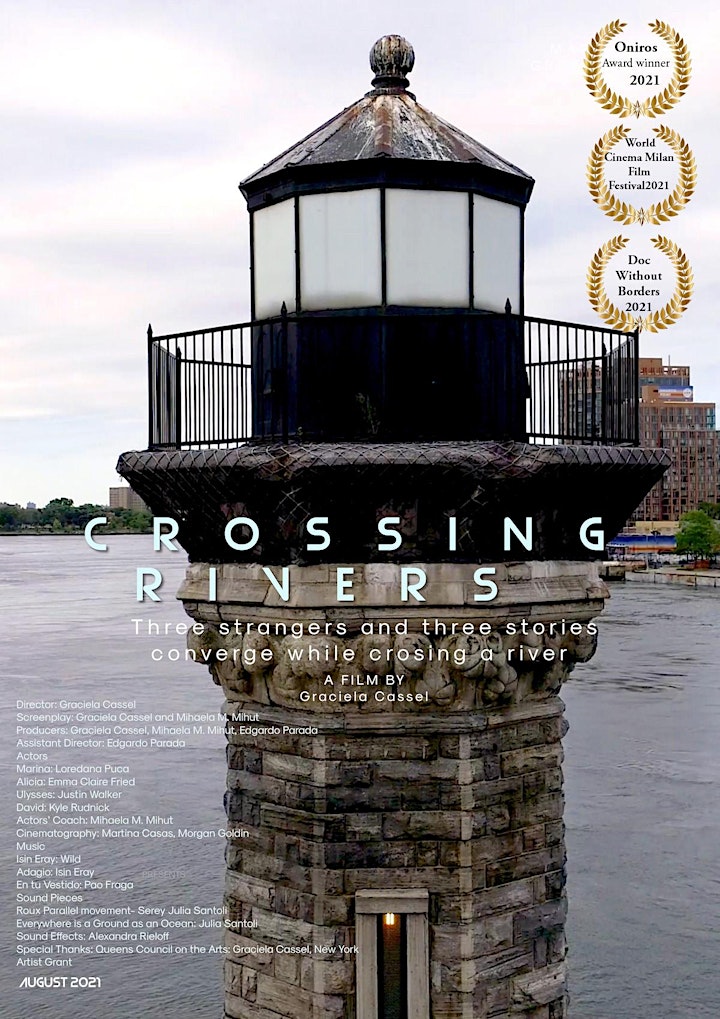 KNOW BEFORE YOU GO
HEALTH & SAFETY
To prevent the spread of COVID-19 and for the health and safety of all visitors, follow our current health & safety guidelines, found on our website: https://queensbotanical.org/hours_admission/#health---safety
Outdoors, vaccinated visitors and staff are not required to wear masks, regardless of distancing. Individuals may choose to still wear masks.
Indoors, masks must be worn in shared spaces such as Gift Shop, classrooms, restrooms, etc, unless eating in designated areas.
Hand sanitizer dispensers are available at multiple stations throughout the Garden. Feel free to inquire with Staff to help locate the nearest dispenser. Please note: Hand sanitizing does not replace hand washing. CDC recommends washing hands with soap and water whenever possible as it reduces all types of germs and chemicals on hands.
Restrooms are accessible by the ramp next to the Visitor & Administration Building. Please follow on-site instructions on how to enter restrooms.
High-touch surfaces are disinfected throughout the day.
For more information: https://queensbotanical.org/hours_admission
CANCELLATIONS
In the case that an event is cancelled, you will be notified via email.
COMMUNICATIONS
By purchasing tickets and attending QBG events, you hereby opt in to receiving communications from the Garden. You may receive updates about future QBG events and news through the addresses you provide. If you do not wish to receive future communication, simply click the "unsubscribe" button at the bottom of an email or write to info@queensbotanical.org.
GARDEN ETIQUETTE
QBG staff strives to provide a place of peace, beauty, and safety for the quiet enjoyment of our visitors. QBG is a living museum, a collection of gardens for the study, culture, exhibition, and display of plants. We encourage our visitors to explore, enjoy, and be respectful of our plant collections and to be considerate of fellow guests as well. For more guidelines on garden etiquette, visit our website: https://queensbotanical.org/etiquette.
PHOTOGRAPHY & VIDEOGRAPHY
Queens Botanical Garden (QBG) occasionally photographs or films visitors and activities on site to support our mission in promotional media and materials, including print, online, broadcast, and social media. By attending this event, you grant permission to QBG use your likeness in perpetuity, in all forms of print and digital media used to promote, publicize, or advertise the Garden, its activities, and programs. If you do not give QBG permission to take and use your image, you must notify an event organizer or staff when you arrive for this event. QBG is a 501(c)(3) non-profit organization.
GETTING TO QBG
By public transportation, take the number 7 subway line to Main Street, the Long Island Rail Road (Port Washington line) to Main Street/Flushing, or the Q44-SBS or Q20 bus.
For driving directions and more information: https://queensbotanical.org/directions
PARKING
Parking is available year-round during Garden open hours at the Parking Garden, located at 42-80 Crommelin Street, Flushing, NY 11355. For more information: https://queensbotanical.org/directions
ABOUT QBG
QBG is an urban oasis where people, plants and cultures are celebrated through inspiring gardens, innovative educational programs and real-world applications of environmental stewardship. QBG is located on property owned by the City of New York, and its operation is made possible in part by public funds provided through the New York City Department of Cultural Affairs, Queens Borough President, the New York City Council, State elected officials, the New York State Department of Parks, Recreation and Historic Preservation, along with corporate, foundation, and individual supporters. For more information, visit www.queensbotanical.org or call (718) 886-3800.
Organizer of NYC Artist Corps: "Crossing Rivers" Film Screening