Description
Hosted by Forbes30Under30 Entrepreneur Christine Souffrant Ntim
More information here: www.brandentrepreneurs.com/
---
Agenda
Morning Part 1 Business Boot Camp Reloaded
10:00-10:15am Launch 101
Introduction & Orientation: BrandEntrepreneurs.com + Keynote Speaker

How to Launch in 24 Hours
10:15-10:30am Product Development 101
How to launch an MVP for Non Tech Founders by Christine Souffrant NtimForbes 30 Under 30 -
10:30-10:45am Customer Acquisition 101
How to acquire customers w/100+ growth hacks
10:45-11:00- Pitching/Funding 101
How to raise $500k via free prizes
11:00- 11:15 Press & Marketing 101
11:15-12:00 Pitch Off + Q/A + Resources
Resources, Free Stuff, & Where to go for support
Workshop: Top 100 Free Resources to Leverage for Startup Development
---
12:00-1:00pm Lunch Break Offsite

Afternoon Part 2 Lessons & Insights from Behind the Scenes - What would happen if you were on the other side of the table? Find out.
1-1:45pm Behind the Scenes of Legal & VC/Angels (Lynn Loacker, Michael MacCombie,Richa)
1:45-2:30pm Behind the Scenes of Accelerator & Incubator admissions + Startup Pitch Competitions (Mina Salib, Brian Antolin, Ekaterina (Katya) Dorozhkina)
15 Minute Workshop
Panel of Perspectives: Hear the reasons why top programs select companies and ways to improve your application and stand out from crowd

(Speakers TBA)

15 Minute Workshop
Panel of Perspectives- Hear how major event judges select entrepreneurs to take the main stage. From million dollar prizes to prize give-aways, hear from the coordinators of Hult Prize, Verizon Powerful Answers, Chivas Venture Prize, Forbes Million Dollar Prize, TED Prize and more! (Speakers TBA)
2:30-3:30pm Behind the Scenes of Media and Successful Entrepreneurship (Lisa Wang,Natasha Israni, Georgie, Davida Arnold, Nsi)
Panel of Perspectives- We select the top 3 founders from New York City to share their biggest failures or shortfall moments and actions they took to overcome

them (Speakers TBA)

Panel of Perspectives- We select the top 3 VC/Angel networks to share the top pet peeves of founder decks/pitches and what they wish entrepreneurs knew before making their pitch for funding

3:30-3:40 Keynote- Mental Engineering & Entrepreneurship by Einstein Ntim
3:45-4:00pm Open Q/A& Final Remarks
---
Venue Host Partner

Galvanize is a dynamic learning community for technology. Our community is where people and companies with the guts and smarts to create real-world change congregate and inspire each other. Our goal is to make opportunities in technology available to all those with the aptitude, determination, and drive.
---
Moderator and Host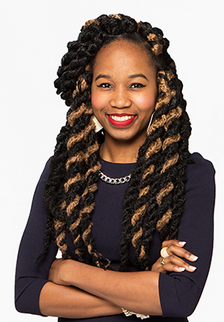 Christine SouffrantNtim is a Haitian-American entrepreneur with over 7 years business management experience across 30+countries. She was selected for Forbes 30 Under 30, AdAge 40 Under 40, and Caribbean Change Makers 30 Under 30 in 2016. She speaks on leadership, disruptive entrepreneurship, and social impact at the United Nations, TEDx, European Forums and over 20+ global conferences each year. She also interviews top influencers in the Middle East as the Managing Director of Startup Grind Dubai, powered by Google for Entrepreneurs. Her entrepreneurial journey started withVendedy a social network connecting global travelers to street markets. The innovative platform was featured in Forbes, Entrepreneur Magazine, Huffington Post, Inc Magazine, IBM Global Entrepreneur, Microsoft, the Clinton Global Initiative, Master Card Priceless Pitch, SheKnowsMedia Pitch, Chivas Venture Million Dollar Prize, Forbes Million Dollar Prize Top 40, SOCAP Gratitude Network, Rent the Runway Project Entrepreneur and Digital Entertainment World. Her efforts to digitize the $10 trillion dollar street market economy has been recognized by top influencers of Singularity@NASA and Draper University. Today, Christine is well recognized as a speaker, traveler and serial entrepreneur who builds startup ecosystems for entrepreneurs. Her global initiatives include BrandEntrepreneurs.com (the leading platform of free resources for startup founders), CaribbeanStartups.com (accelerates 100 startups to market each year), and WeStartupHaiti (the central hub for Haiti's entrepreneurs).For fun, she travels and binge watches top business shows with her husband and beautiful baby girl.
---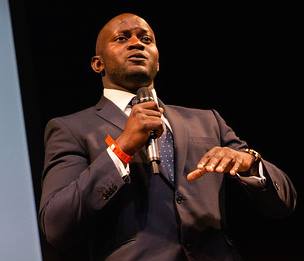 Einstein Ntim is a leading influencer within startup development networks from Silicon Valley to Africa. As the founder of 2 healthcare startups Bloomer (which leverages exponential technologies to tackle disease) and Enabled International (which leverages AI robotics to digitize data systems in hospitals)- Einstein was able to amass several networks from Singularity, Draper U and other silicon valley based groups and launch platforms that support entrepreneurs from emerging markets. Prior to his work in the USA, Einstein completed a career in banking (UBS, Statestreet), authorship (writer of "A New Way"), military (UK), business (care home manager), ministry (Methodist Church minister) and professional sports (National Rugby Squad) in cities within London, China and India. He is a graduate of the London School of Economics (LSE).
---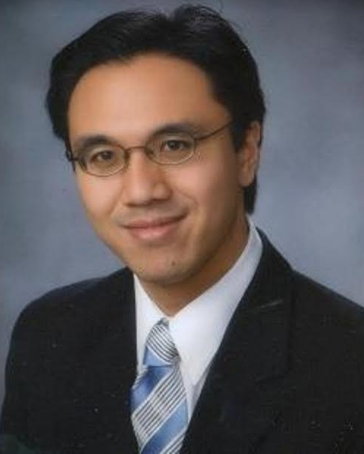 Brian Antolin is a driven entrepreneur and consultant following his childhood love for transportation and travel. He is the Founder and CEO of CoTo Travel, a tour,event and transportation company that specializes in developing alternative mediums (tours and events) as networking activities, business conferences and educational workshops to connect people, resources and ideas. Recent initiatives include the launch of the Startup Tour series, introducing tech entrepreneurs to new startup communities and PitchSwap, an alternative format pitch night for early stage ventures.As a respected thought leader in public transportation, Brian's research and commentaryhas been cited in numerous national publications including the New York Times, Boston Globe, Philadelphia Inquirer, Bloomberg and regional affiliates of National Public Radio. He regularly consults on projects for travel and transportation companies and co-authors a yearly study on intercity bus services with DePaul University's Chaddick Institute.
---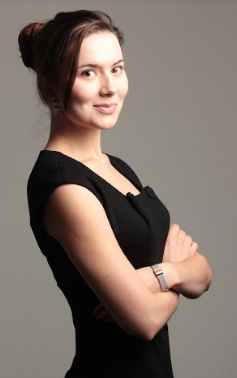 Ekaterina (Katya) Dorozhkina-Co-Founder, Managing Partner @ Starta Capital & Accelerator-Katya is an entrepreneur, economist and investor in startups. She is a published author of books and articles on business, marketing, and entrepreneurship. Katya started her marketing career at Nielsen. Later she improved her product and business development skills in different industries, such as pharmaceutical, IT and FinTech, working for Wall street companies. In 2009, she co-founded DenArt, her own company and worked with clients like Samsung, Casio, American Express, American Airlines, and others. With over 10 years of experience in both startup ecosystem and corporate world, Katya enjoys helping start-ups and entrepreneurs. In 2015, Katya joined Starta Capital VC fund as a Managing Partner and later that year launched Starta Accelerator. The fund invests in tech startups at seed and pre-seed stages. Starta Accelerator is New York City-based program that aims to empower international startups.
---

Mike MacCombie is the Head of Special Projects at the Influencers, a community of more than 800 renowned entrepreneurs, Nobel Laureates, CEO's of Fortune 500 Companies, high-profile investors, Editors-in-Chief of major publications, best-selling authors, celebrities, Olympians and members of royalty. Mike advises startups on how to build their communities of customers, partners, and investors using concepts of behavior science, specifically in the studies of influence and storytelling. He is also the founder of Evertrue Ventures, the Brown University alumni angel syndicate.
---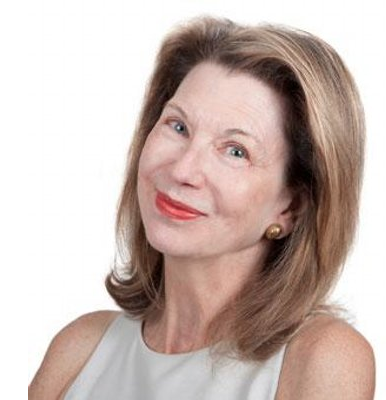 Lynn is an accomplished leader in transactional law. With a focus on corporate finance and M&A, she has represented and counseled many notable companies in IT, financial services, manufacturing, energy and other industries from startup to sale, merger or dissolution. At DWT, Lynn works with a multi-disciplinary team of lawyers representing companies whose business models place them at the intersection of technology and the financial services, media, fashion or food and beverage industries. She admires her tech clients for their ability to influence the world and innovate. She is passionate about a future where more women run companies, and has a keen interest in lending her experience and contacts to advance women entrepreneurs. Lynn is the founder of WEB – Women Entrepreneurs Boot Camp, a day-long immersive program for early stage women-led companies. WEB is part of Project W, which is DWT's commitment to helping women succeed. http://www.dwt.com/projectw/ Lynn serves on the Board of Directors of many organizations, including the New York Tech Alliance, the organization recently formed through the merger of NY Tech Meetup and the New York Technology Council.
---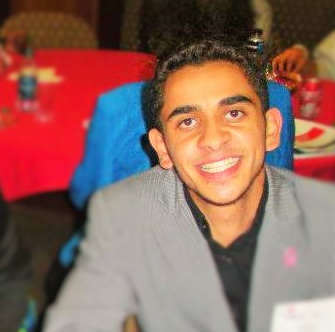 Mina Salib- NYU Accelerator
Specialties: Strategy, product management, brand development, crisis management, product development, business models,deal structure, sales business, marketing,brand management, business development, consulting, brand life cycle, honest business practices
---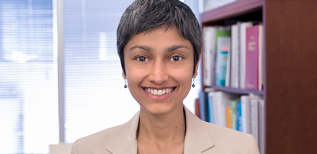 Richa is a partner in the corporate transactions practice group at Nixon Peabody LLP. She represents clients in corporate transactions and capital raises, including advising on exempt offerings under U.S. securities laws and cross-border transactions. Richa is a Co-Chair of the India Committee of the American Bar Association's Section of International Law and heads the firm's South Asia practice. She frequently represents early-stage social enterprises and acts as outside general counsel to startups. A frequent speaker on topics relating to crowdfunding andother fundraising for early-stage companies, Richa is also active in pro bonomatters, and was one of the finalists for the 2015 TrustLaw Pro Bono Lawyer of the Year.
---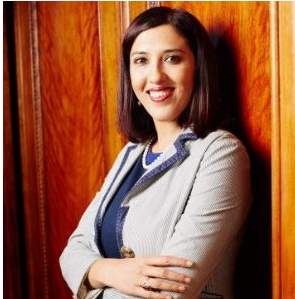 Natasha Israni is a freelance television journalist with eighteen years of global experience. She reported, produced and edited for Reuters TV for over a decade, covering a wide gamut of topics, from environmental and economic issues to the United Nations. For over six years she served as a consultant correspondent for Times Now, India's leading English television news network. Based out of New York, she was responsible for all their U.S. coverage, traveling widely across the country reporting stories. For Times Now, she focused on Indo-U.S. relations, breaking news and American politics. She has also written for India Today, The Times of India, The Economic Times, The American Bazaar, Khaleej Times and Global India Newswire. Currently, she's working on the first draft of a fictional novel even as she continues to contribute to Times Now on a freelance basis.
---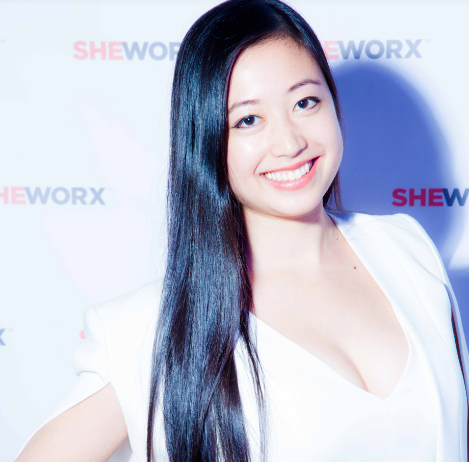 Lisa Wang is the cofounder of SheWorx, a global collective of 2000+ ambitious female entrepreneurs and changemakers redefining leadership. She is a 3x National Champion and U.S. Hall of Fame Gymnast. Previously she founded a food tech company incubated in Food-X, the world's #1 food innovation accelerator. Lisa is a graduate of Yale University.
---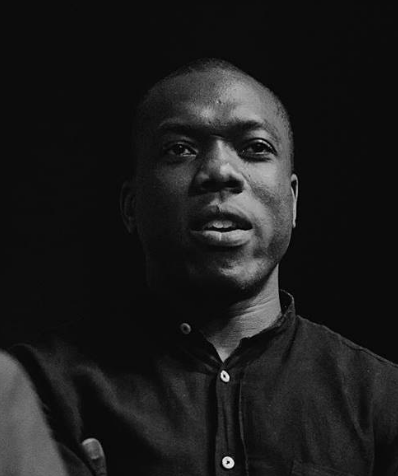 Nsi is a serial entrepreneur, creative operator, and people gatherer. Formally trained as a mechanical and electrical engineer his experience spans over 10 years and half a dozen industries. Most recently, Nsi co-founded Alley, a creative real estate and workspace company based in NYC with 1000s of clients ranging from Fortune 100 companies to transformative startups and entrepreneurs. Nsi is also an avid consultant, advisor, and mentor to various early stage startups in NYC, small businesses, and creative entrepreneurs. Nsi also serves on the board of directors for Minds Matter in NYC and on the advisory board for All Star Code. Both are non-profits that focus on equipping gifted underserved youth with tools and access to achieve success academically, career wise, and then some.
---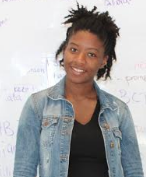 Georgie-Ann Getton is a young woman who wears many hats! In her personal life, she has a family and is a senior at CUNY Baruch College. In her professional life, she is a serial entrepreneur, community builder, speaker, author and a Diversity in Tech Enthusiast. She is the founder of Illicit Mind Inc a company that creates and develops initiatives to enable the growth of Black and diverse entrepreneurs and techies. Some Illicit Mind initiatives include Ujamaathon andCaribbeans in Tech. At the moment she is at Startup Insititute New York as their Summer Events Associate. Her other roles include being the President of the Hack for Baruch Club and the Business Manger for Theater in Motion.
---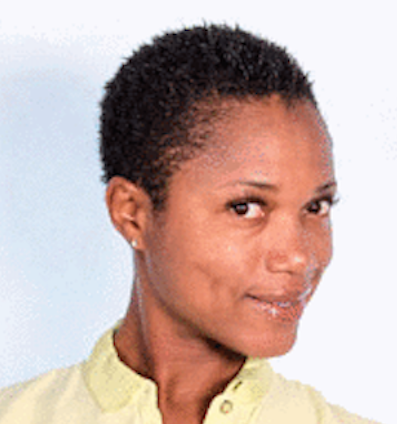 Davida E. Arnold is an award winning speaker, strategic brand builder, client advocate, and community builder with an ear for women and girls' stories. A serial entrepreneur who's created successful game changers across a range of industries from hospitality to wellness, she's now focused on helping clients thrive in the digital space. Her passion for creating amplification for those who are muted has lead her to create her newest company, a tech play, Girl Game Changer™. "This startup connects women to power." Girlfriend style insights speak across across careers, ages, countries and stations of life, bringing content, community, resources and opportunities offline into real time with humor, insight and authority to create dynamic lives. "We have to focus on holistic entrepreneuralism in order to win this race. Wellness, self-care and wealth go hand in hand." Philly born and Brooklyn raised, this French fluent multi-hyphenate has over a decade of experience across branding, communications, hosting and future-casting in a range of fields . She loves speaking on the intersectionality of culture, community and tech with budding entrepreneurs. "I'm thrilled to explore the gifts we have at our hands right now with those invested in building an amazing legacy. We all have to give back to build forward." She lives with her two very tall and very hungry sons, lots of sneakers, oodles of books and two passports, each. "Travel and kids are my two greatest riches," she laughs.Follow Davida on Twitter, Instagram, Snapchat, Facebook, and the web: @davidaEArnold @GirlGameChanger for updates, events and speaker booking.
---
Note: All Sales Are Final.