Multiple Dates
NYC 3 Day Millionaire Mindset/Real Estate Investing Workshop & Networking
Event Information
Location
Register for exact address
Description
Continuing to build relationships with some Millionaire Friends that will be in New York City October 13th, 14th, & 15th for a 3 Day Training. Do to so much demand and new information that we have been rolling out we have added an additional day to the training. Wahoo... We will broadcast this training online for everyone outside of the New York area. If you are anywhere near NYC then get on a plane, train, boat, bus, car or motorcycle and be HERE for this special 3 day training and event.
Register NOW for the Early Bird Special Pricing
After spending three days, hanging out with millionaires your mind and life will be changed for the better. Here are just a few examples...
What would it feel like to be ABLE to TRAVEL when you want to andNOT have to get permission from your boss?

What would it mean to NEVER have to say "No" or "We Can't Afford That" to your KIDS?

What would it feel like to know you can BUY ANYTHING you want at any time without having to check your bank account first?
Don't Wait Get registered for the Early Bird Special of $124.99. Quick login into your back office and register.***The price will increase to $149.99 onSeptember 2nd for the 3 Day Training and Award Banquet. Don't wait, reserve your seat today to be there live.
If you have a spouse or business partner that just wants to attend the banquet only then we have created an additional link for that. We also have a separate price for the online version only. Each one has an early bird discount so get registered as well. The training schedule will be .....
Thursday, October 13th -
3:00 to 6:00PM - Real Estate Trainings

6:30 to 8:30PM - Briefing with Bob Snyder
Friday, October 14th -
9:00 AM to 4:30PM - Regional Training with Bob, Wood & more...

7:00PM to ????? - Award Banquet and Recognition Ceremony
Saturday, October 15th -
9:00 AM to 5:00PM - Regional Training with Bob, Woody & more...
Let's Meet some of our Millionaire Friends and their associates....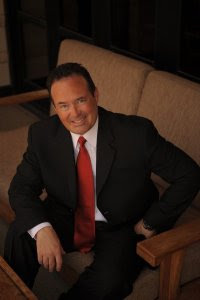 CEO of Renatus, is a man who has built companies worth 100's of Millions of $$$,

made

over a Million Dollars in one day

, his companies completed over 6,000 real estate transactions & created dozens of Millionaires out of people just like YOU! How many Millionaires do you have in your life that want to show you how to become a Millionaire?
Coaches Fortune 500 CEOs, Entrepreneurs, & Top Income Earners. He is a bestselling author of 13 books and founder of "Your Emotional Fingerprint™." Woody has shared his cutting edge techniques on ABC, CBS, NBC, and FOX.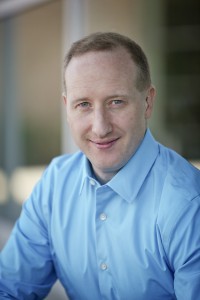 An author & nationally recognized real estate investor who led his team of investors to acquire 186 doors worth over $5.9M

in 18 months

. He is the

ONLY

FAB Member, Top Income Earner and Real Estate instructor. Hugh will share how he & Jessica make $20K to $45K a month growing their own marketing business while also building their real estate business.
MORE TRAINERS TO BE ANNOUNCED...
Don't Wait Get registered for Early Bird Special of $124.99 for the 3 Day Training and Award Banquet TODAY by registering in your back office. *** All Prices Increases on September 2nd.***
Don't Forget About the Award Banquet Friday Night 7PM to Midnight-This is a Red Carpet style event. We will be heading to a top restaurant in New York City for award winning food and networking. Be there to see who wins the entrepreneur and real estate investors awards. Meet the team members and entrepreneurs that you want in your network and database.
Don't Wait Get registered for Early Bird Special of $124.99 for the 3 Day Training and Award Banquet TODAY by registering in your back office. *** All Prices Increases on September 2nd.***
Location
Register for exact address