NY SUPER SATURDAY w/DAVID SPANGLER

Saturday, May 24, 2014 from 10:00 AM to 1:30 PM (EDT)
Event Details
SATURDAY, MAY 24, 2014
10:00am - 1:30pm
GROW YOUR LegalShield BUSINESS!
WRITE More Memberships!... RECRUIT More Associates!!...
BUILD a Bigger Team!!!... EARN a Bigger Income!!!
with...
Top Exeutive Director
$100,000. Ring Earner
Group Vice President

>>>>   DAVID SPANGLER   <<<<
Don't Miss This Special Event! A unique opportunity to hear from one of LegalShield's Top Leaders, as he comes to New York City for a rare live appearance. Mr. Spangler earned a little over $75,000.00 in PURE RESIDUAL INCOME on the way to earning his $100,000.00 Ring in June 2012. He will share how to create the Financial Independence & Time Freedom that you desire. As a result of your participation at this event, you will advance faster through the compensation plan, market more memberships, recruit more new Associates and Build a Bigger Income. Come see and Invite Your Guests to meet the man behind the story.
Business Overview starts at 10:00a Sharp!
Invite MANY Guests!
*** ALL GUESTS ARE FREE! ***
Powerful Business Overview
Financial Success Stories
Provider Attorneys
Massive Recognition
Business Skills Training
NY SUPER SATURDAY:
Saturday, May 24, 2014
Registration opens: 09:15am
Event Starts Promptly: 10:00am (Invite MANY Guests!)
Location:
HOTEL PENNSYLVANIA
401 Seventh Avenue @ 33rd St.
Manhattan, NYC
Across from Madison Square Garden
Divisions of LegalShield:
As a LegalShield Independent Associate, you have the opportunity to build your business in any way you choose.  You can focus on creating an income with any one or two divisions of LegalShield or you can learn how to leverage & profit from each of the divisions to develop an even greater income for you and your family.
~ Employee Group Sales
~ Small Business
~ Commercial Divers
~ Insurance Brokerage
~ Direct Sales
~ Network Marketing
Developing a Six-Figure Income in LegalShield is not difficult if you have a complete understanding of what you're working with and a focused determination to follow through on a solid plan.  It is our goal to assist anyone who has a serious desire to succeed with their LegalShield Business.
We will introduce you to each of LegalShield's Divisions at this event with Six-Figure Ring Earner, DAVID SPANGLER in NYC. We will share how you can become more successful with any one of them and even how you can recruit & build a team of and create leverage from all Divisions of LegalShield at the same time.
Event Tickets:
GUESTS ARE FREE !!!
(Invite MANY Guests)
Any Associate who attempts to enter room as a GUEST, will be asked to leave event!
ASSOCIATES:

$20.00pp at the Door
Special $15.00pp fee for those who Pre-Register on-line by Wednesday, May 21st.
FREE NYC DINNER CRUISE FOR TWO!!!
This will be one of the MANY DOOR PRIZES available to everyone who is PRE-REGISTERED for this weekend's Super Saturday Event in NYC!!!
PreRegistered Associates will receive ONE ticket for attending Saturday's Event and ONE ADDITIONAL ticket for EACH GUEST you have at this Saturday's Business Overview.
Must be in room when winning tickets are drawn!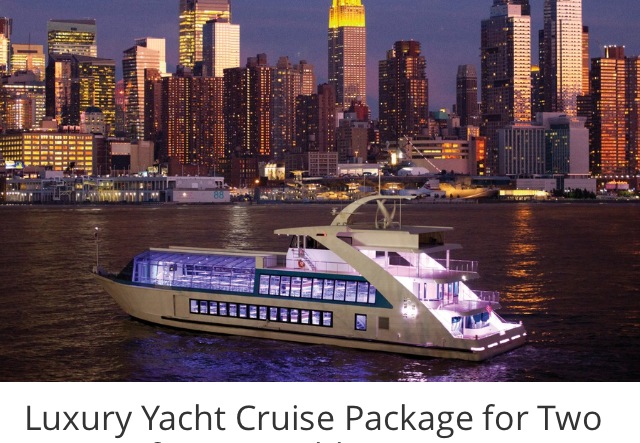 PLEASE ARRIVE PROMPTLY / BUSINESS ATTIRE / NO SMALL CHILDREN
You're welcome to bring light snacks into room.
*

Organizer
LegalShieldEvents
LegalShield Market Leaders: NVPs, RMs, CMCs & Exec. Directors
NY SUPER SATURDAY w/DAVID SPANGLER