NY SUPER SATURDAY & VISION DAY EVENT

Saturday, February 15, 2014 from 10:00 AM to 2:30 PM (EST)
Event Details
Can You
SEE YOURSELF
Living the Lifestyle of Your Dreams?
Sharpen Your Vision for Success on
SATURDAY, FEBRUARY 15th
10:00a - 2:30p
------------------------------------------
NY SUPER SATURDAY &
VISION DAY WORKSHOP!!!
AN INCREDIBLE EVENT TO CREATE A MORE SUCCESSFUL YOU!!!
Business Overview starts at 10:00a Sharp!
A Top Platunum ED will present the LegalShield Opportunity to your invited guests!  Have your Sharp Business Prospects "Take a Look" at one of the most Incredible Second Income Opportunities in the country!
Work with your team to Invite MANY Guests!
LegalShield Business Overview
Financial Success Stories
Important Company Info. & Updates
Recognition, Recognition, Recognition
***  ALL GUESTS ARE FREE for BUSINESS OVERVIEW ***
 -----------------------------------------------------
YOUR VISION DAY WORKSHOP!
You Qualify Executive Director Every Month!
You Drive the CAR You Want to Drive
You Are a PLATINUM ED!
You Live in the HOME of Your Dreams
You Earn a Six-Figure Income!
You Take More VACATIONS Anytime!
You ARE a MILLIONAIRE Club Member!!!
Having a clear Vision of success and the creation of a physical vision board is a critical step in the process of bringing your dreams and goals together in one place you can see the future YOU! Your vision board is an individualized visual map to the best future in all aspects of your life. From helping you to focus on personal goals to opening the doors to greater success in your LegalShield business, the vision board is an invaluable tool.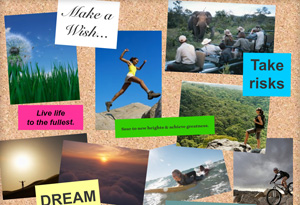 CREATE YOUR GREATER TOMORROW... TODAY!!! 
A vision board is much more than a bunch of pictures and words glued to a poster board. Each of the pictures and words are a representation of your goals and dreams. They represent what you truly want in your life and not what others think you should want or expect of you. They help bring your dreams alive.   When you place those positive photographs and words with intention onto a poster board, you ground your intention into the physical word.  When you do a vision board of the future you bring form to the unseen.
U

  OUR 2013 VISION DAY WORKSHOP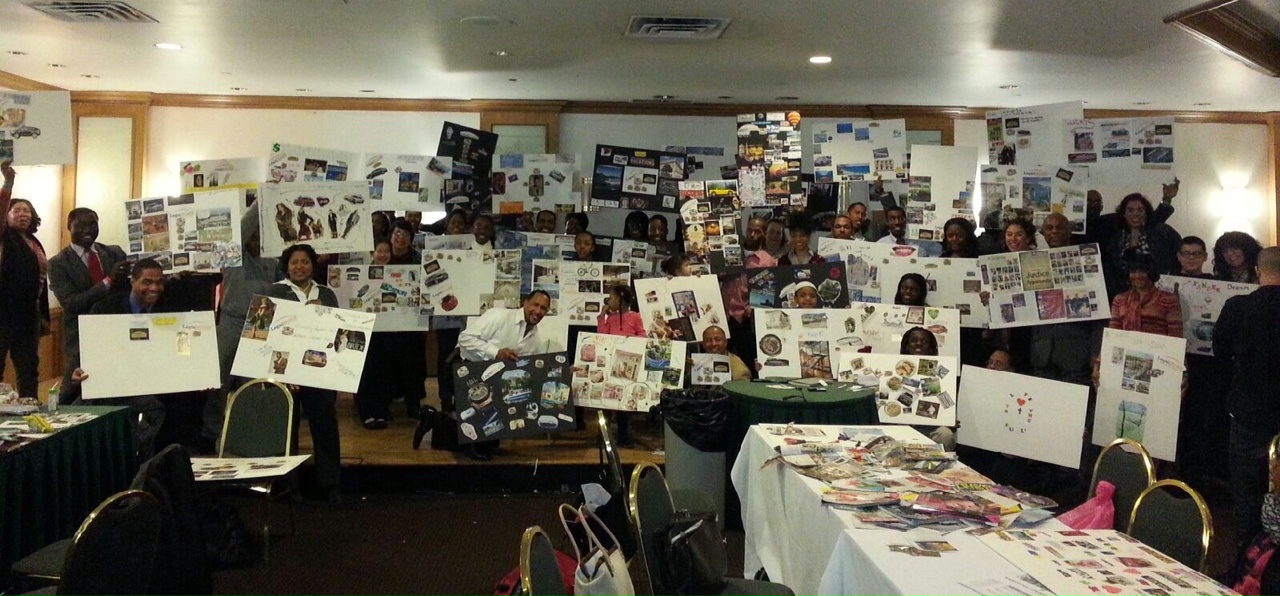 UNLOCK THE "MILLIONAIRE MIND" IN YOU!
This will be a powerful one day workshop.  At this event you will learn the difference between a visioning process and visualization, how to create and use a mental vision board as well as a physical vision board. You will be taken on a success journey to connect with a more successful you and discover your deep desires and dreams. You will learn how to use your vision boards as powerful manifestation tools for the life you want.
---------------------------------------------------
VISION DAY WORKSHOP!
 An Event for the Whole Family!
Saturday, February 15, 2014
Registration opens: 9:15am
Event Starts Promptly: 10:00am (Invite MANY Guests!)
Location:
HOTEL PENNSYLVANIA
401 Seventh Avenue @ 33rd St.
Manhattan, NYC
Across from Madison Square Garden
---------------------------------------------------
Event Tickets
ASSOCIATES:
Pre-Registration Special $15.00 on-line ticket purchase!!!
$20.00 per person AT DOOR
Children under 17yrs: FREE!
GUESTS who are attending their "very first" event are FREE!
(Invite MANY Guests)
Any Associate who attempts to enter room as a GUEST, will be asked to leave event!
PLEASE ARRIVE PROMPTLY / CASUAL ATTIRE
NO SMALL CHILDREN (under 4 yrs old)
You're welcome to bring light snacks into room.

Organizer
LegalShield Market Leaders: NVPs, RMs, CMCs & Exec. Directors
NY SUPER SATURDAY & VISION DAY EVENT