NY Spotlight on Success Premiere Broadcast and Networking Event

Wednesday, June 6, 2012 from 7:00 PM to 10:00 PM (EDT)
Event Details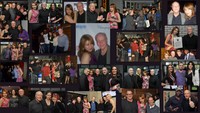 NY Spotlight On Success Premiere Broadcast and Networking Event
Our Premiere NY Spotlight On Success is Here
When: June 6th, 2012, 7pm-10pm
Where: McGee's, 240 West 55th Street, (between 8th Ave and Broadway) New York, NY 10019
3rd Floor, private elevator.
Registration: pre-pay and save: $10 in advance via Eventbrite, $15 cash at the door SEE BELOW FOR "WHY PAY"
Cancellation Policy: If you are unable to attend, will credit you for a future event should you contact us by 3pm the day of the event (no exceptions).
Host Diana Navarro will be interviewing world class guests Daisy Jopling and Gail King with a live audience for a future podcast/broadcast for the world to see. Rare opportunity to see and hear a LIVE performance by the classically trained, world-class musician Daisy Jopling. The evening will include Joe and Diana's special brand of networking Connection and much, much more.
7pm-Registration
7:30-Interviews begin at 7:30 sharp
8pm-10pm Networking, food, drinks and mingling.
Guests:
Daisy Jopling- World Class Violinist Daisy Jopling was born in London, and now lives in New York City. She has spent the last 12 years living in Vienna and touring the world with the creative string trio called "Trilogy", with whom she has recored 4 cd's. Her solo work has included playing a concerto in the Royal Albert Hall in London at the age of 14, and playing before 30,000 people at the opening of the Vienna Festival in May 2005. She has participated in writing music for many films, including 2 in Hollywood, "Spanglish", and "The Road to El Dorado", and has written music for a puppet show in New York City, "Feathers from the Sky". She has released her first solo album, "Key to the Classics" with NYC producer Bojan Dugic.
Gail King-Gail King danced as a child with the Antonini Ballet Company and performed at Carnegie Hall. Currently, her lyrical ballet is being used in a Florida Program for abused single women inspired to fight their fatigue and depression. After graduating Magna Cum Laude from Dowling College and receiving her Masters Degree from Stony Brook University, she taught for 35 years and presented her cooperative learning techniques at a New State Conference in Albany where she was awarded the SCOPE All Star Teacher Award. Her work is currently used by schools on Long Island. She won the title of Ms New York Senior America in 2009 and then went on to become Ms Senior America 2009-10, in Atlantic City. As a 38 year survivor, she has made over 400 appearances throughout the country as a motivational speaker for breast cancer awareness. She has been honored with over 17 Proclamations and was nominated for Suffolk County Senior of the Year and the Suffolk County Women's Hall of Fame. She's been featured on television, radio and movies, commercials, infomercials and recently been seen on the cover of Generations Magazine.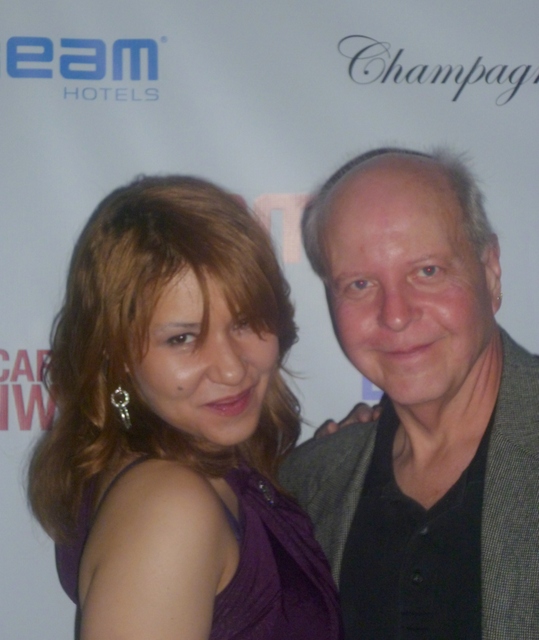 Registration (RSVP) is required. You may bring guests but make sure to RSVP them. Put on your calendar and discover how you can participate in this new brand of "spotlighting".
Our LIVE interviews with our special guests

Complimentary Appetizers

Cash Bar

Exciting News/Announcements

Meaningful Mix, Mingle & Network
Why is there a cost for our NY Spotlight on Success Premiere Event?
At NY Spotlight on Success we bring you the highest quality venues, interview guests with something substantial to contribute, entertainment, food and meaningful networking connections. The $10 prepaid and $15 door fees are value for what we offer to our attendees. NY Spotlight On Success stands behind its Brand, Events, Broadcast and Products/Services.
Having a small fee supports our efforts in building the type of community we are establishing. We understand that this group is not for everyone. We also would like you to understand we are looking for a very select group of individuals with a similar vision, mindset and qualities. This includes positive, professional, caring individuals who are supportive and understand the concept of the willingness to give back for high quality.

Photographers/Media/Bloggers Welcomed!
Hanif Russel & Black Business Works
Sandy Jordan Jordana Sands New Apple Productions
Eric Stoller, Strategic Seminar
Have questions about NY Spotlight on Success Premiere Broadcast and Networking Event?
Contact Diana and Joe
When & Where

McGee's
240 W 55th St
New York, NY 10019


Wednesday, June 6, 2012 from 7:00 PM to 10:00 PM (EDT)
Add to my calendar
Organizer
Combining the Talents of Diana Navarro and Joe Corbalis to bring the "Spotlight" on You!
                                                              Inspire, Educate and Inform While Mixing Business with Pleasure!
Live events featuring you!!! Network with NY's most successful professionals. Be a part of our "LIVE" format featuring Interviews, entertainment and more. The events will be taped for broadcast . Join a diverse crowd of business professionals, entrepreneurs, entertainers, artists, news makers, altruists and investors for an evening of elegance, ambiance, great food and drinks from select NYC Venues. You'll find us at fine restaurants, lofts, galleries, storefronts & more. 
Please follow us on Twitter @nyspotlight 
Spotlight on Success is a new brand of broadcast, entertainment, networking and social connection experience. We believe in sharing resources with like-minded, success-focused individuals. We also use our combined talents to do things for a higher good, including true works of charities.
NY Spotlight on Success Premiere Broadcast and Networking Event