NY Spotlight On Success' 1st Annual Extraordinary Halloween Event Invite

Tuesday, October 23, 2012 from 7:00 PM to 11:55 PM (EDT)
Event Details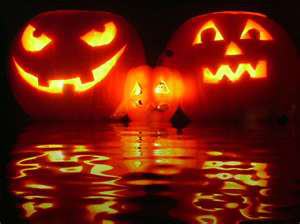 NY Spotlight On Success Halloween Event
With AMAZING TREATS
Our First Annual Halloween
NY Spotlight On Success
is Here (Costumes Optional)
When:
October 23rd, 2012, 7pm-10pm
Where:
27 West 35th Street (between 5th and 6th on north side)
Registration: pre-pay and save: $10 in advance via Eventbrite, $15 cash at the door 
Cancellation Policy: If you are unable to attend, will credit you for a future event should you contact us by 3pm the day of the event (no exceptions).
Look at who and what we have:
1. Writer/Director Jeremy Wechter of the movie: EVIL ALIVE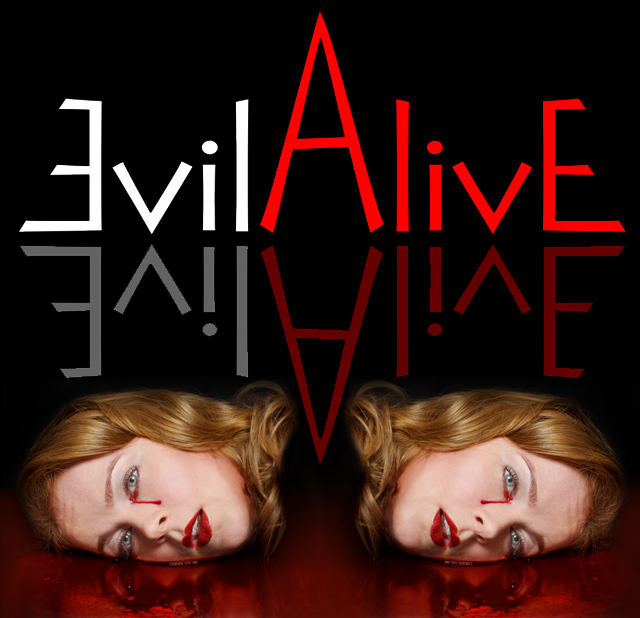 Jeremy will join us to discuss his film, Kickstarter project and more...
EVIL ALIVE is a frightening tale of demonic possession that plays on our primal fears and takes us on an entertaining, heart-pounding roller-coaster ride. Kendra, AJ, Mar and Dwayne are old college friends who find themselves growing apart.  Attempting to hang on to their good old college days, the gang gets together for a night of stories, pranks and lots of beer. As their fun evening progresses, they unknowingly release a deviously clever, manipulative demon that had been trapped for centuries in Salem.  The night takes a terrifying turn as the group of friends must determine what is real and who they can trust in order to survive the demon's malevolent purpose. EVIL ALIVE is slated for an October 2013 release.
See more info here on this incredible project 
 www.EvilAliveMovie.com
and http://kck.st/Qxhj7K
2. The fabulous guest Christine Kolenda
(you have to read her bio!)

With Her You Will Learn to Tap Away Your Stress in 20 minutes
Imagine being able to tap away stress, anxiety or pain with  the  tap of your fingers! Tonight Christine Kolenda, an EFT practitioner, will share with you a method that you  can put to use immediately.  Emotional Freedom Technique is a method that uses the acupuncture points and removes the blocks that cause stress anxiety pain and more. Join us to learn this easy, fast method you can put to use anytime.
For more information on Emotional  Freedom Technique go to Tapping.com.

Bio
Christine  Kolenda is a certified life coach, a certified Law of Attraction trainer and a Pro-Eft practitioner.  She has over 25 years  experience teaching, training and developing programs, covering a wide variety of business, from insurance to the beauty industry where she was the national trainer for an international cosmetic company.
Christine is also an accomplished connoisseur in permanent makeup cosmetics.  Her specialties in permanent makeup services include brows, eyeliner, lip liner and lip color. She specializes in repair of work performed by inexperienced technical Christ

ine's work with clients also includes those who are in need  of  scar repair, aureoles do to breast reconstruction or cancer. 
Christine is dedicated to helping others from the inside out.
Richard Quinones the wonderful NYC designer and his partner Hair guru Martin will join us in full costumes. Richard has been been designing for a long time. He sleeps, breaths & lives fashion. He works freelance at the fashion industry, he also works as a patternmaker/draper. He also does his own collection which ranges from sportwear to evening gowns.
4. You'll also enjoy:
Professionals and experts on the paranormal, unexplained to share what they do with YOU.

Fun Story-Telling on Halloween/Paranormal Topics

Our Special Brand of Networking

Drinks, music, video displays and mingling

Photos and on the "Spot" interviews.

Chances to make new and interesting connections!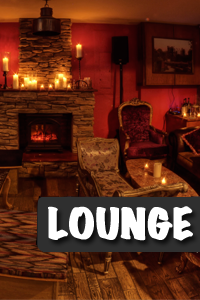 7pm-Registration
7:30-Interviews begin at 7:30 sharp
8pm-10pm Networking, food, drinks and mingling.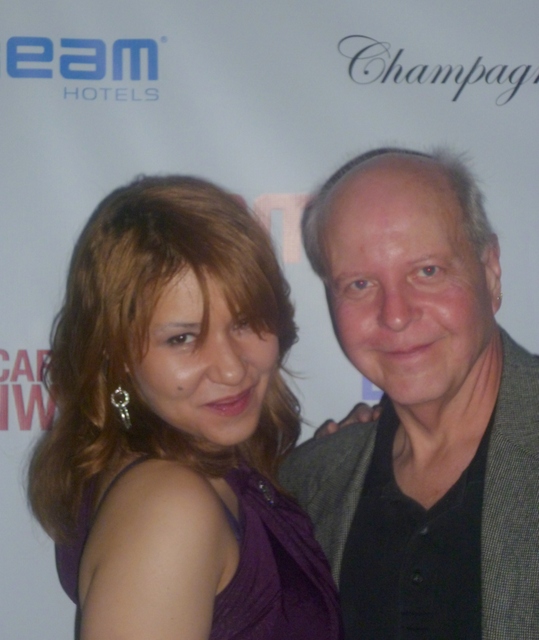 Meet us Playwright's Irish Pub
Registration (RSVP) is required. You may bring guests but make sure to RSVP them. Put on your calendar and discover how you can participate in this new brand of "spotlighting".
Our LIVE interviews with our special guests

Complimentary Appetizers

Cash Bar

Exciting News/Announcements

Meaningful Mix, Mingle & Connect 

Business Card Raffle (win a session with Christine Kolenda)
 Media Sponsors Contact us here:
Cancellation Policy: If you are unable to attend, will credit you for a future event should you contact us by 3pm the day of the event (no exceptions).
Photographers/Videographers are welcomed for this event!
Please "LIKE" our Facebook Page(s)
Inspire, Educate and Inform While Mixing Business and Pleasure with a Purpose!
Have questions about NY Spotlight On Success' 1st Annual Extraordinary Halloween Event Invite?
Contact Diana and Joe
When & Where

Playwright Irish Pub on 35th
27 W 35th St
New York, NY 10001


Tuesday, October 23, 2012 from 7:00 PM to 11:55 PM (EDT)
Add to my calendar
Organizer
Diana and Joe
Combining the Talents of Diana Navarro and Joe Corbalis to bring the "Spotlight" on You!
                                                              Inspire, Educate and Inform While Mixing Business with Pleasure!
Live events featuring you!!! Network with NY's most successful professionals. Be a part of our "LIVE" format featuring Interviews, entertainment and more. The events will be taped for broadcast . Join a diverse crowd of business professionals, entrepreneurs, entertainers, artists, news makers, altruists and investors for an evening of elegance, ambiance, great food and drinks from select NYC Venues. You'll find us at fine restaurants, lofts, galleries, storefronts & more. 
Please follow us on Twitter @nyspotlight 
Spotlight on Success is a new brand of broadcast, entertainment, networking and social connection experience. We believe in sharing resources with like-minded, success-focused individuals. We also use our combined talents to do things for a higher good, including true works of charities.
NY Spotlight On Success' 1st Annual Extraordinary Halloween Event Invite