NY Networking Night: Meet. Connect. Do Business. Succeed

Tuesday, September 29, 2015 from 6:00 PM to 9:00 PM (EDT)
Event Details
This Ain't Your Mama's Business Mixer!
Check Out Our Recent NYCBNG Video.
 

Join NYCBNG members and guests for our monthly Networking opportunity.
At our events, we focus on helping you create long term relationships, not just hard selling your products and services. This helps you build social capital among the members of our local community on an ongoing basis. We encourage you to leverage these relationships to enhance the value of our events and your business.
At our award-winning events you'll enjoy meeting a high calibre of individuals and company attendees. Our members include business professionals & executives, business owners, investors, lenders, entrepreneurs and startups from a diverse range of industries.  


Network with members and interact with our sponsor companies who will showcase their business-related products and services. 


COST:     $15.00 prepaid (only 100 available) or $25 cash/door
VENDOR TABLES AVAILABLE!
Interested in a vendor table at the event? Reply to this email and include full name, phone, email address, company name, company website. Also tell us which table option you're interested in. See details on benefits and costs below. 


VENDOR TABLE BENEFITS INCLUDE
Table for marketing materials (flyers, brochures, etc.)

Face to Face engagement with 100 members and attendees 

Company promo paragraph (100 words & URL)) posted on Meetup & Eventbrite

Promo emailed to 17,000 NYCBNG members repeatedly till event date

Company promoted on Social Media (Linkedin, Facebook, Twitter)
VENDOR TABLE SIZES & COSTS
24 in. x 24 in. Square-top table: $200+PayPal fees (includes 2 staff) 

48 in. x 24 in. Two square-top tables: $300+PayPal fees (incl 3 staff)

 
 
 
SEPTEMBER VENDORS SO FAR INCLUDE: 

Note: Each month we donate 1 vendor table to a worthwhile nonprofit to help spread awareness of their causes. Know a great non-profit? Send them our way.   

 
CONSTANT CONTACT'S PARTNER PROGRAM 
Constant Contact's Partner Program - Offer More & Earn More. Do you offer online marketing or consulting services tailored to the needs of small businesses? Are you looking to grow your business? If you answered yes, we want to partner with you. Our Solution Provider Program allows you to manage and grow your services business by giving you client management tools, a dedicated partner team invested in your success, and all the resources you need to help you stand out and grow as a marketing professional.  Visit The Website 

 
HOUSE CALL DENTISTS
House Call Dentists are looking to partner with corporations and small businesses to bring on-demand dental care to the office. We offer services onsite where employees can have an exam, x-rays, cleaning and teeth whitening in just an hour!  The concept of pop-up dentistry is beneficial to both your company and your employees because they no longer have to leave the office to receive affordable and quality dental care.  By promoting a health and wellness program in your company,  employee satisfaction increases and so does their health benefits. For more information about scheduling a dental pop-up, call House Call Dentists at 646 461 1295 or  Visit The Website 

 
AMF Direct
Angela Marie Franco has a purpose in life to help people become more successful. She does this by teaching and consulting. Business Owners learn how to find new customers, connect with them through direct marketing strategies and grow their revenues.  Her agency specializes in Direct and Interactive Marketing, Lead Generation, Email Marketing, Graphic Design, and Branding Services and is the creator and producer of the TV show Entrepreneur Life. You are invited to Visit The Website or Call Toll Free: 888-754-9209 

 
VIRTUAL PROPERTIES  
NOTE: Jimmy Mino is NYCBNG's event photographer. If you'd like to get more info on his company, he'll be roaming around the event taking pictures. He's a great guy to do business with. His company, Virtual Properties is a national online marketing startup focusing on immersive & interactive digital media content. Virtual Properties specializes in creating 360 virtual tours of businesses for Google. These virtual walkthroughs appear on Google Searches, Google Maps and the business' Google+ page. For more information Visit The Website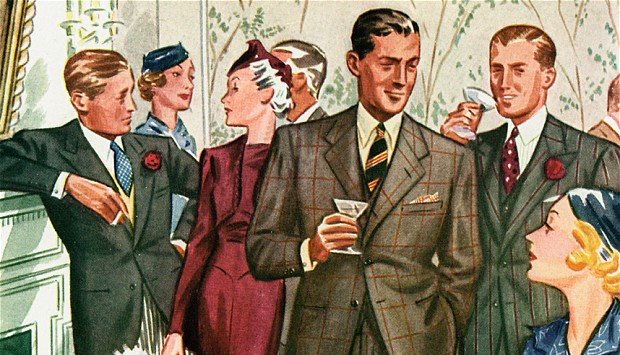 When & Where

Pranna NYC
79 Madison Avenue
Main Floor
Madison, NYC 10016


Tuesday, September 29, 2015 from 6:00 PM to 9:00 PM (EDT)
Add to my calendar
Organizer
The NYC Business Networking Group (NYCBNG)
Since 2007, NYCBNG has earned a stellar reputation as the premier business networking group in NYC. Ilana Eberson & NYCBNG won the coveted Top 100 Small Business Influencers Award in Leadership. This acknowledges us for the business opportunities we provide our members, the long term business relationships created, and the business profits generated through our events. 

Members include over 18K+ dynamic Professionals, Executives, Business Owners, Entrepreneurs, Investors, Lenders & Startups in a variety of industries. We focus on creating long term relationships, not just hard selling products and services. This helps you build social capital among the members of our local community on an ongoing basis. We encourage you to leverage these relationships to enhance the value of our events and your business.   
We like to provide a fun atmosphere at our events so you enjoy yourselves. But make no mistake about it, we're very professional and we're all business.  
Join us and network differently. We look forward to seeing you at one of our monthly networking mixers in NYC.
 
REGISTER AS A FREE GROUP MEMBER HERE


NY Networking Night: Meet. Connect. Do Business. Succeed