Description
Join fellow #film, #television and #media innovators for an evening of live demos and conversation from companies developing great media tech, #startups, amazing #webseries and film/tv content in New York.
We also invite storytellers & innovator who will come to discuss the industry, share insights and advice.
If you would like to DEMO at NY Media Night, please contact us at http://goo.gl/forms/t1OVh0To32
Tickets for this event sellout quickly so please get your spot as soon as possible. TICKETS SALES END MONDAY, MARCH 21 @ 6PM EST. NO TICKETS SALES WILL BE AVAILABLE AT THE DOOR.
MEDIA PRESS/BLOGGERS: Contact Daron Jenkins for inquiries, interviews and press passes.
SPONSORSHIP/PARTNERSHIPS: Reach out for more information for this and future NY Media Night events.
EVENT AFFILIATES: Join our event affiliate program HERE.
VENUE SPONSORED BY

WeWork Nomad is anchored in the center of Manhattan just north of Madison Square Park. With members that range from early stage startups to more established companies, this is the perfect community to start or grow your business. Arrange a tour of WeWork NoMad today!
VIDEO INTERVIEWS BY Charlii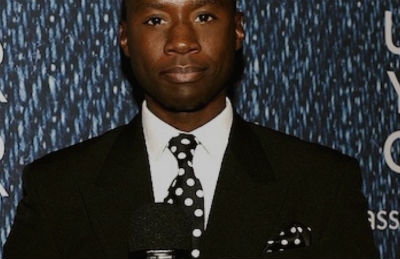 Charlii Sebunya, born & raised in London, is a true resident of the world with a British Accent that will have you laughing for days. In addition to being An On-Camera Host/Executive Producer, he is a talented Singer/Songwriter (a former Warner Bros. Recording Artist) who charted on the French Chart's No.1 NRJ RADIO Station.
Charlii is also a Certified Chef who graduated from the prestigious & world renowned Westminster College University, UK where Jamie Oliver graduated and were BOTH taught by the likes of Gordon Ramsey. Charlii is a featured Certified Chef on Food Network - USA, HealithNation USA (where his episodes were awarded The W3 Award & People's Telly Award USA) & StyleTV Network …. He's also featured in commercials airing as far and wide as Asia, United Arab Emirates, Africa, Europe and the USA. He has worked in Mumbai, India and in Tel Aviv, Israel which is one of his favorite places in the world (besides Lucerne Valley, in The Mojave Desert, CA which Charlii calls his 'real' home).
Check him out via INSTAGRAM & LINKEDIN
Additionally Charlii has been featured in advertising campaigns for industry leaders like Apple, McDonald's, Levi's, Virgin, Budweiser, MTV, Bloomberg, and others... Charlii Sebunya is The British On-Camera Host in New York City @FashionOneTelevison airing WORLDWIDE
…. (& trying to get over his fear of dogs) ....

EVENT AGENDA
6pm-6:30p: Arrivals & Networking
6:30-6:40p: Production Pro Demo
6:40-6:45p: Audience Q&A
6:45-6:55p: Film Fundr Demo
6:55-7:00p: Audience Q&A
7:00-7:25p: VR Chat with Harris Gordon, COO-EEVO (led by Mark Sternberg, Co-Founder REVRIE Immersive Works)
7:25-7:30p: Audience Q&A
7:30-8:00p: Networking
8:00p: Exit
VR CONVERSATION
HARRIS GORDON | COO & CO-FOUNDER - EEVO
Harris Gordon's is the COO and co-founder of EEVO and possesses a strong background in entertainment operations and production. He's worked for a variety of film financiers (Red Granite Pictures, QED International), independent production companies (Davis Entertainment), and major media organizations (WWE) alike on both coasts. Previous responsibilities have had him do everything from financial research, deal structuring, and managing assets all the way to content development and video editing.
EEVO is a premium white label distribution platform for VR video that supports interactive content. Our focus as a company is developing the technology required to deliver and manage high-end and interactive VR experiences across all VR HMDs.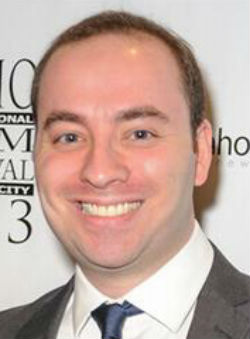 MARK STERNBERG | CO-FOUNDER - REVRIE Immersive Works
Mark is a co-founder of REVRIE Immersive Works, a cinematic virtual reality production company dedicated to telling compelling narratives, and Cinematic VR NYC, a Meetup group dedicated to helping filmmakers transition into this new medium. Before entering the VR landscape, Mark worked in a creative capacity producing a feature film that received festival recognition, as well as taking on a variety of roles for the production of several short films and web series. He is also an Entertainment Attorney representing independent film, television and new media producers, creative talent, production companies and distributors.
March Participants include: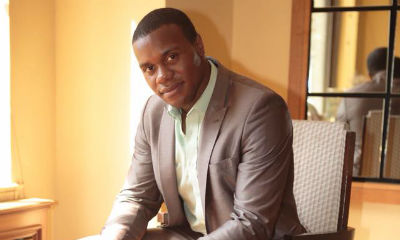 MICAH AINSLEY PATRICK BROWN | FOUNDER - FILMFUNDR
Micah Brown sits on the executive boards of two highly innovative companies in the entertainment space, specializing in social sentiment and virtual reality - Filmfundr & Rovido. Micah is also a Product Architect within Spies & Assassins, the highly specialized product group of Kirshenbaum Bond Senecal + Partners, one of the leading agencies in the United States.
Micah has worked as a senior level technology consultant in the insurance industry and has worked in commercial, retail and investment Banking at Barclays and within Media technology for Viacom and NBC previous to his current undertakings.
"Basically, I challenge you - both people and companies - to explore what you do not know and achieve what do you not think you can with the knowledge of what you do know, all without the fear of failure, because I have failed so much that its made me successful, so surely if can succeed, so can you." You can find FilmFundr on Twitter @HelloFilmFundr

Filmfundr enables. We value film through technology and help fund and distribute, including enabling Virtual Reality Content to be created.
We help first time filmmakers, film students and established directors and individuals value & fund disruptive content. From inception to premiere and beyond, we help filmmakers bring content to screens, mobile or otherwise. We assist independent film makers and students in particular, to fulfill their film visions.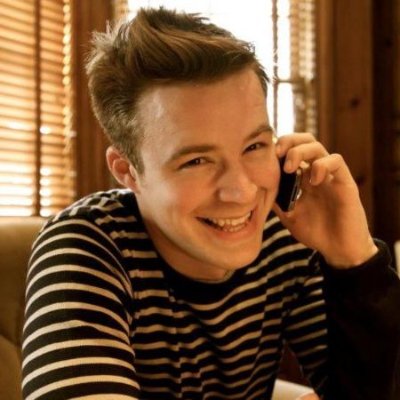 ALEXANDER LIBBY | FOUNDER & CEO - PRODUCTIONPRO
Alex Libby is the founder and CEO of ProductionPro. He developed the concept for ProductionPro while working closely with director Stephen Daldry during production of Warner Bros.' "Extremely Loud & Incredibly Close." Other favorite credits include: Wicked, Billy Elliot The Musical,In The Heights, and The London Olympic Ceremonies. Find ProductionPro on Twitter and Instagram @ProductionProHQ. They're also on Facebook and Tumblr.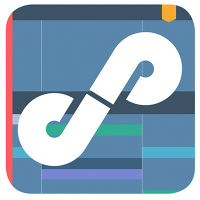 An IFP Audience Choice Award winner, ProductionPro is the easiest way to share and visualize a script.